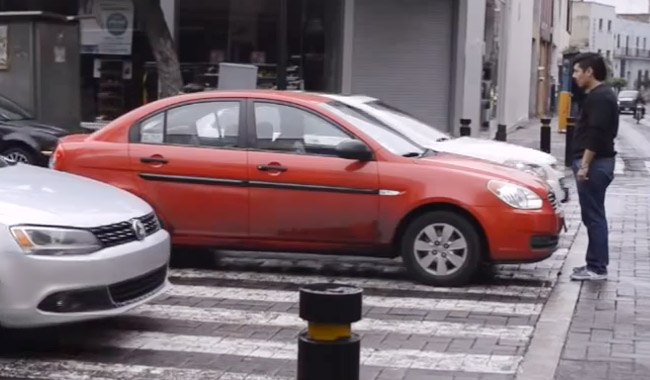 We're all familiar with the scene: The traffic light turns red and the cars halt to a stop just before the intersection. Problem is, they stop right on top of the crosswalk, leaving pedestrians no proper plot of pavement to walk on. So it becomes an awkward merry-go-round dance where people carefully avoid even grazing the sleek sheet metal of the sports coupe now occupying that strip of asphalt meant for their very use.
Every time you witness this motoring stupidity, don't you just wish to go down and give the erring drivers an earful? Well, there's this awesome dude in Mexico who had a better idea. Watch the video below and see what he did to insensitive motorists who stopped on a pedestrian crossing in Guadalajara, Jalisco.
We'd like to try this ourselves, but we might end up either in jail or in the hospital. So we'll just applaud the guy.
If you're viewing this on a mobile device and can't see the video, please click here.