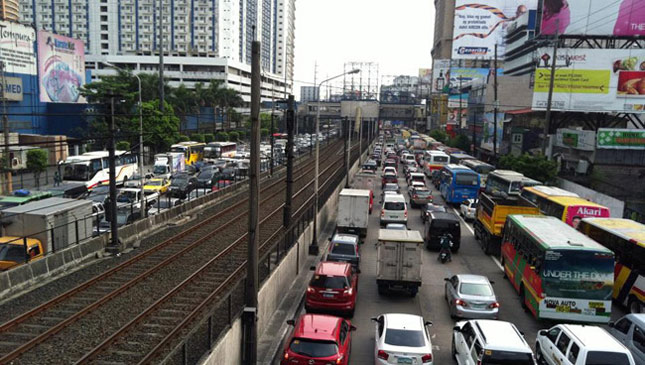 The results are in, and they're not pretty. A total of 4,256 motorists were caught—either by no-contact apprehension methods like CCTV cameras, or via enforcers and patrol units—violating the driver-only rush hour ban on EDSA yesterday, the first day of the new policy's dry run. The length of EDSA from Magallanes to North Avenue is considered one big 'carpool lane.'
ADVERTISEMENT - CONTINUE READING BELOW ↓
Of that number, 2,953 were caught violating MMDA Regulation No. 18-005 between the morning rush hours of 7am to 10am, and 1,303 were caught between 6pm until 9pm. This is based on data provided to us by the Metropolitan Manila Development Authority (MMDA). Under the new high-occupancy vehicle rule, cars with less than two occupants will be apprehended.
Just to be clear, none of these motorists violating the Metro Manila Council (MMC) and MMDA's expanded HOV lane policy are in any trouble—at least not yet. Since the measure is still in its trial phase, no P1,000 penalty will be given out.
"No penalty will be imposed against these violators. Still, we are calling on the motorists to observe the policy," said MMDA general manager Jojo Garcia during a press conference yesterday.
Here's a breakdown of the MMDA's tally:
CCTV – 194
Video cameras – 461
EDSA unit – 1,375
Motorcycle units – 154
ADVERTISEMENT - CONTINUE READING BELOW ↓
Recommended Videos
Mobile patrol units – 22
Task Force Special Operations Northbound – 1,523
Task Force Special Operations Southbound – 527
The ban on provincial buses during rush hour was also supposed to start yesterday. We'll try to get numbers on that as well.
Remember guys, the MMDA is watching from above via CCTV cameras. The agency looks like it's really taking this policy's implementation seriously. So, were you one of the driver-only rush hour ban's first violators?