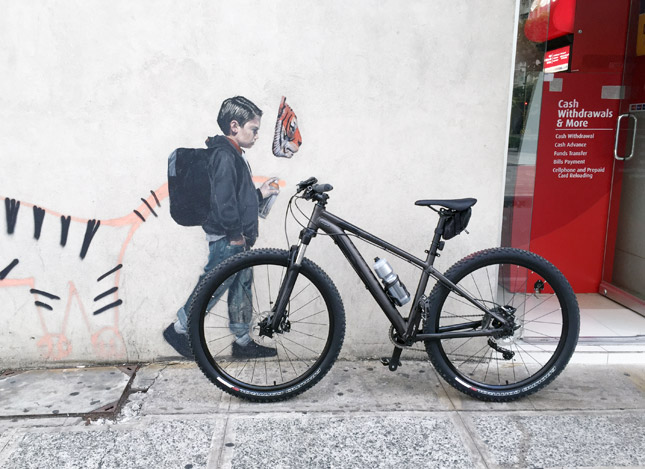 Whenever I'm in a foreign city--say, Tokyo or New York--strolling around is a favorite pastime, something I hardly do in Metro Manila (unless perhaps I'm inside a mall). Chief of the reasons I don't regularly saunter down our roads is the fact that they are simply not conducive to walking. Never mind the air pollution and the humidity--you also have to deal with motorists who have no regard for pedestrian safety whatsoever.
Another reason, I realize now, is that most places in Metro Manila are not very beautiful to look at. There's just so much visual pollution out there--tacky billboards, litter all around, potholed asphalt, soot-covered walls. Name it and there's every reason not to like traveling on foot in the Philippines.
Bonifacio Global City in Taguig--my favorite place to promenade in--is addressing the above concern. How exactly? By commissioning artists to do murals around the property. If you frequent BGC, I'm sure you've seen some of these.
I understand that this project of the Bonifacio Art Foundation was launched last year, and 2016 marked the second year the campaign had painters execute masterpieces on previously drab walls.
If you want to see all of the murals, here is a list of their locations as well as the artists who made them:
2015 murals
* Bonifacio Technology Center - Kristin Farr
* The Globe Tower - Drew Merritt
* B3 - Anjo Bolarda
* B8 - Egg Fiasco
* Bonifacio High Street - Nate Frizzell
* C1 - AKA Corleone
* One Global Place - Faile
* Icon Plaza - Cyrcle
* Transformer Building - Kristin Farr
ADVERTISEMENT - CONTINUE READING BELOW ↓
2016 murals
* Bonifacio Stopover - Dog and Pony
* Burgos Eats (Information and Recharge Station) - Archie Oclos and Aleili Ariola
* W 5th - Andrew Schoultz
* Mango Tree Bistro - Bunnie Reiss
* BGC Corporate Center - Francisco Diaz
* B2 - Trip63
* B1 - K.F.K.
* Net One Center - Kris Abrigo
Big props to BGC peeps for conceiving of this beautification project and for truly striving to create a walking city. I've never had a more pleasant time as a pedestrian than inside the property. Salute!
Top photo by Vernon B. Sarne; other photos by ShutterPanda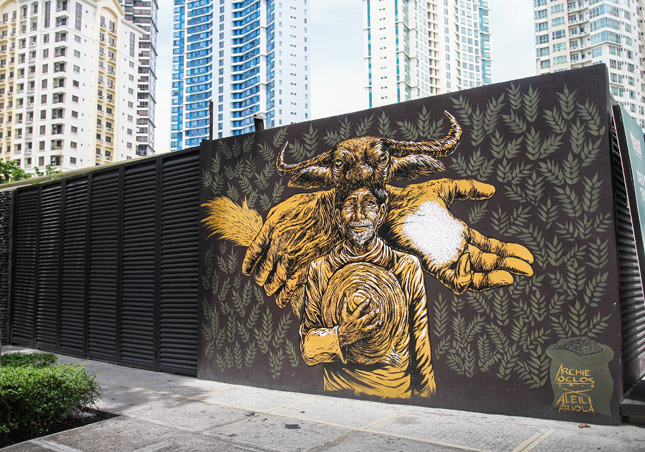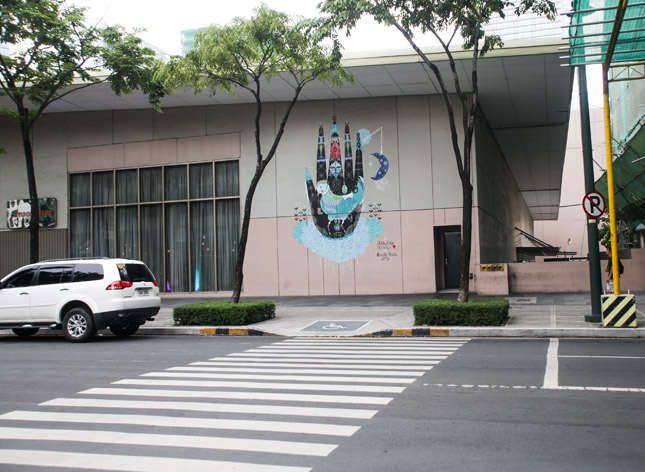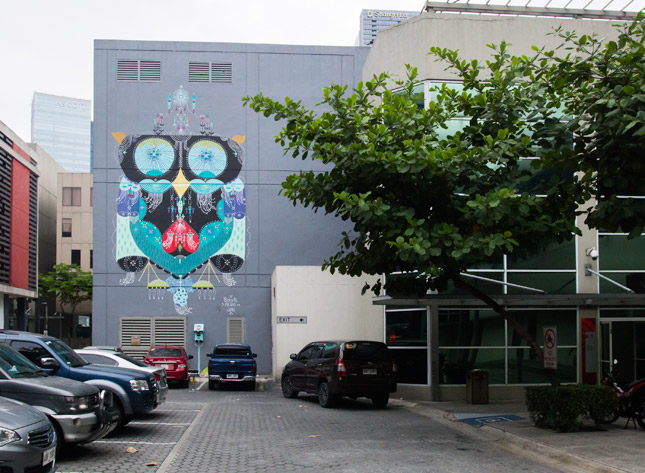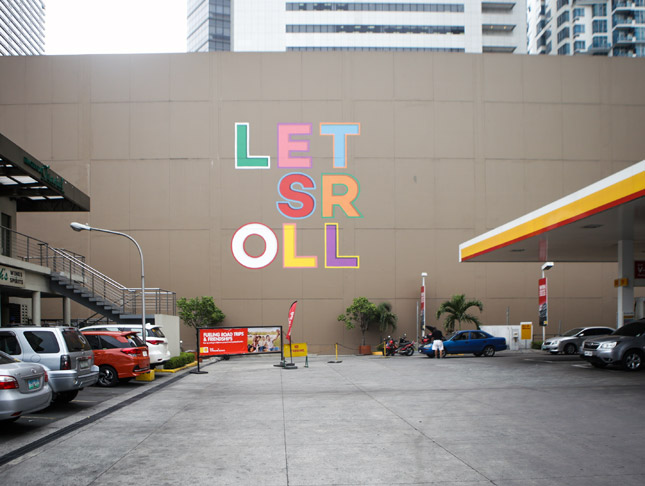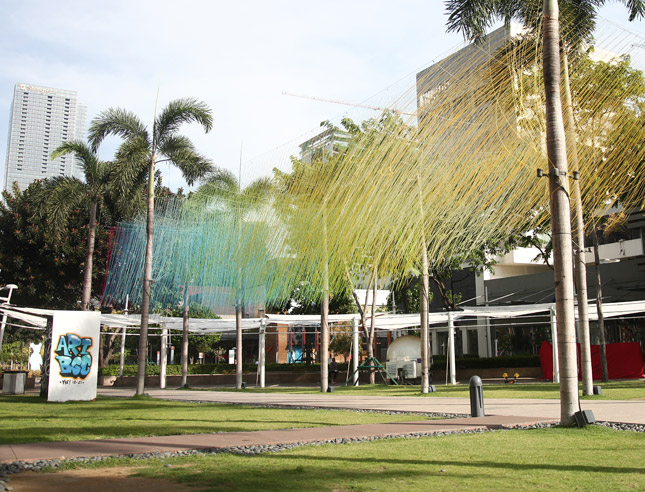 ADVERTISEMENT - CONTINUE READING BELOW ↓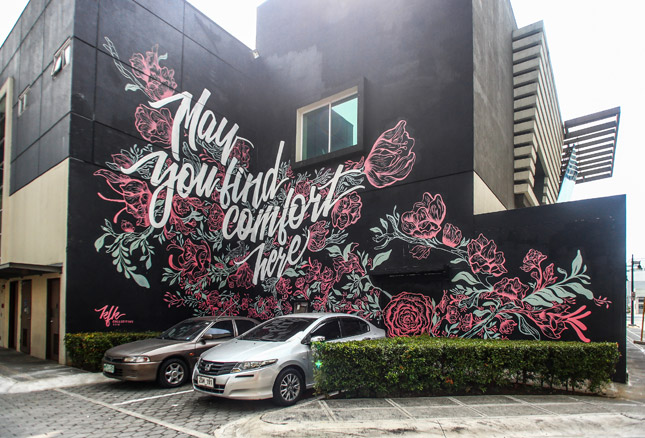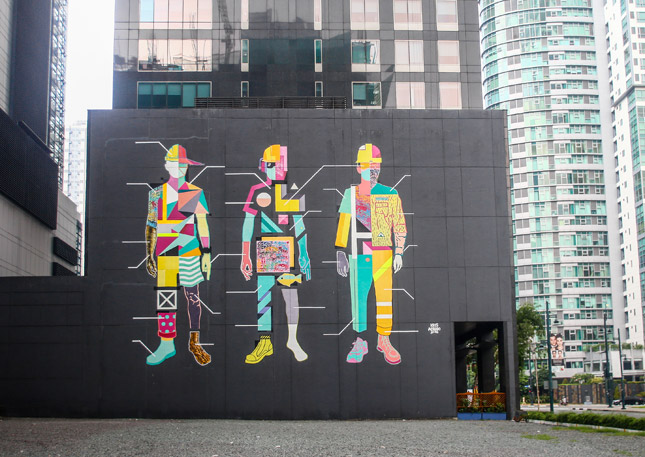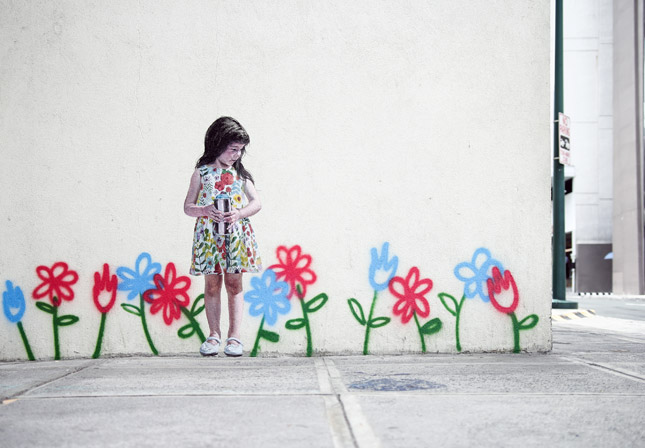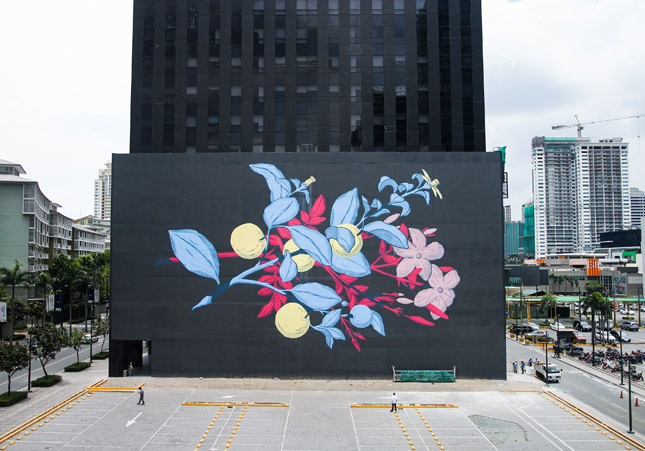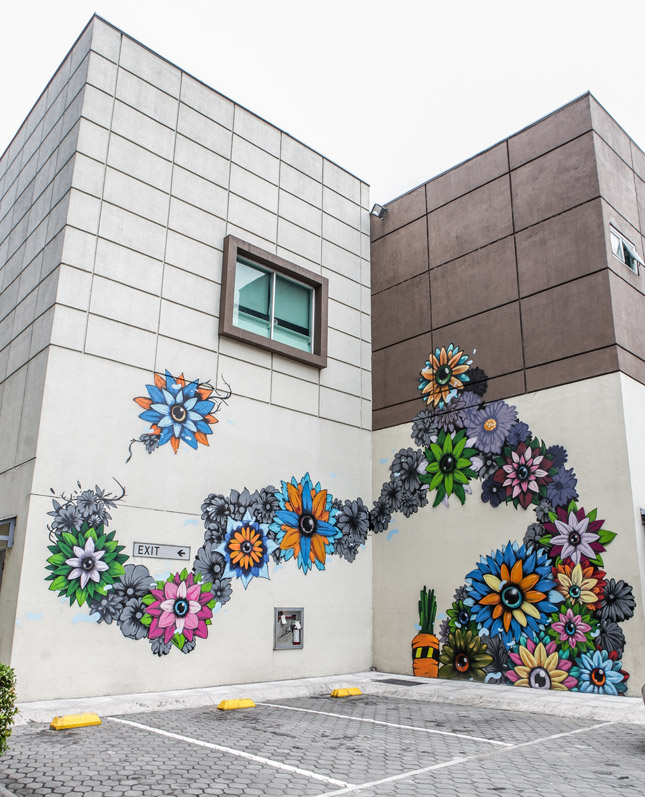 ADVERTISEMENT - CONTINUE READING BELOW ↓