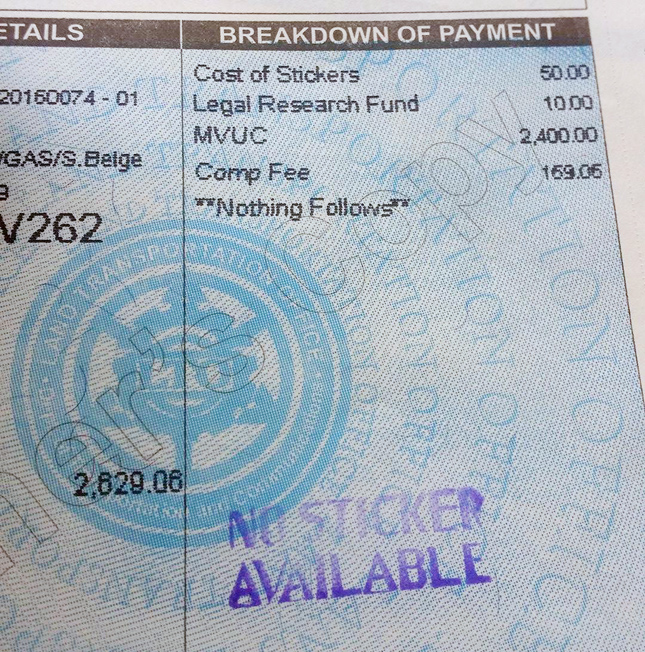 In the Mike Judge film Office Space, the subject of salami slicing (or penny shaving) was tackled. In a nutshell, the term refers to the fraudulent practice of stealing infinitesimal amounts from people--amounts that are so small the victims won't even notice. Like deducting fractional digits from bank accounts, for instance. While the figures are minute, they add up to a handsome total if you pool them together. A clever scam, in other words.
This is what we get reminded of every time we receive complaints from car owners who rant against the Land Transportation Office, which charges them with a P50 fee for nonexistent stickers that are supposed to come with the also nonexistent license plates. Yep, in spite of the Senate grilling last year, LTO still collects the fee from car owners even if the notorious agency can't provide said stickers.
The P50 fee may not seem that much, but as a senator pointed out in the above-mentioned hearing, LTO managed to amass at least P400 million from an estimated eight million car owners who had registered their vehicles at that point. Question is: Where is that amount now?
The above photo of a car-registration receipt was sent by a guy named Derick Ricafort. He wrote (in italics):
I registered in 2015 and paid for stickers that are, until now, "not available." Those stickers have already expired their validity. I never saw their shadow. Now, I've just registered my vehicle again, and guess what, I've paid another P50 for new stickers that I will never see or get to attach to my car.
Salami, anyone?
Photo from Derick Ricafort