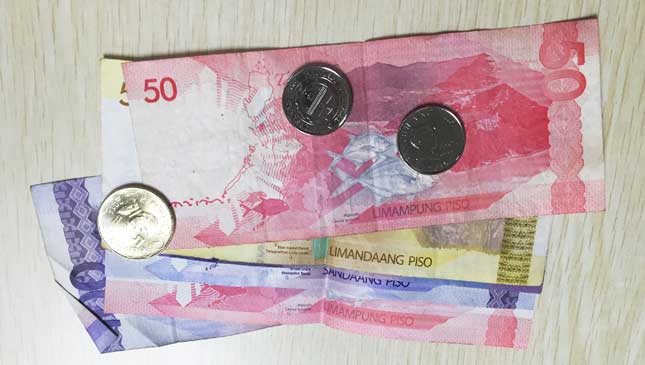 We have all experienced it--taxi drivers who do not give back our change because, well, "they don't have smaller bills."
That's about to change when incoming President Rodrigo Duterte finally assumes office. In an interview with DZMM's Teleradyo, the tough-talking politician from Davao City said that failure to provide change to passengers on the part of cab drivers is a serious offense.
"Pag kinuha mo ang pera ng tao kasi wala kang sinsilyo (barya) at hindi mo talaga binalik, that is estafa (fraud)," he said. "It is not a simple violation."
He then pointed out the responsibility of the taxi drivers' employers.
"It behooves the taxi company to provide the drivers with loose change at the start of the day," he asserted. "And I would like to ask the riding public--para hindi kayo mabiktima--try to estimate how much you'd pay for your fare. Kasi nga bigyan mo ng P100, itatakbo ng gago. Try to figure out the amount that you have to pay to reach your destination."
He has a piece of advice for taxi drivers who say they don't have coins to provide change: "Don't drive."
"[To the taxi drivers] you must have loose change at all times," he added. "Pag wala na, pumara ka at pumunta ka sa tindahan, and then have your money converted to coins and smaller denominations."
Next time you encounter a cab driver who refuses to give you back your change, tell him Digong won't be amused.
Photo by Vernon B. Sarne