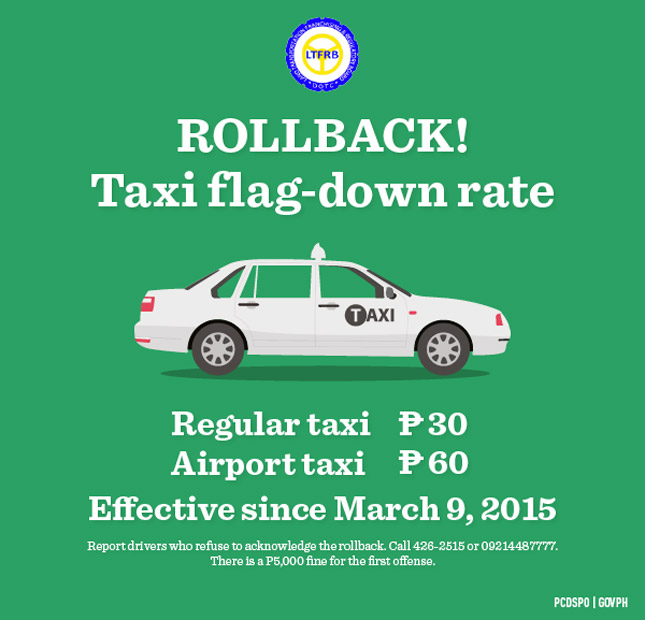 Last week, we reported that the Land Transportation Franchising and Regulatory Board had provisionally reduced the standard flag-down rates for taxicabs: from P40 to P30 for regular taxis, and from P70 to P60 for airport taxis. This officially took effect last Monday, March 9.
Yesterday, the agency released a couple of hotlines you may call should you encounter a taxi driver who refuses to honor the aforementioned flag-down-rate reduction. These hotline numbers are:
* 426-2515
* (0921) 448-7777
You're probably thinking: Do people really have to go through the trouble of reporting something over 10 bucks? Well, it's not really about the amount per se--it's the principle. Besides, P10 may be nothing to you, but it could mean a lot to others. And if we simply shrug off the offense, the offender will keep doing it. And that's how you contribute to the making of a lawless society.
So guys, remember to report an erring cab driver even if we're just talking about P10. But please be truthful about it. Don't report a cabbie just because you find him arrogant, or just because you don't like the FM station he's listening to. Okay?