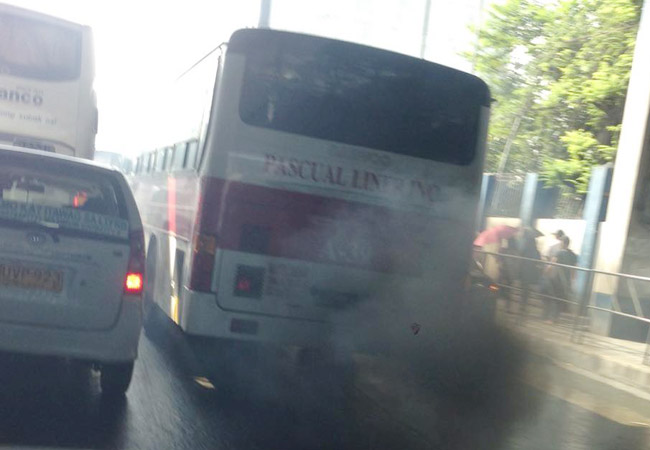 The Land Transportation Franchising and Regulatory Board has been in the news lately for bearing down on the Uber ride-sharing service. As a result, the public is now criticizing the agency for wanting to stop something that is actually useful, and also for failing to fix the real problems that matter.
Like this problem you see in these photos, for instance.
Reader Renault Tan sent us these, saying: "This is total disregard for the law and the well-being of commuters and motorists."
Go to the LTFRB website and you will find its stated vision:
World-class land transportation services contributing to the overall development of the country, improvement of the socio-economic status of its stakeholders, and promotion of the welfare of the general public.
Its stated mission, meanwhile, is:
Ensure that the commuting public has adequate, safe, convenient, environment-friendly and dependable public land transportation services at reasonable rates through the implementation of land-based transportation policies, programs, and projects responsive to an investment-led and demand-driven industry.
We don't know about you, but there is absolutely nothing world-class or environment-friendly in these photos.
Now, we're not anti-LTFRB (and neither are we pro-Uber). But images like these do make you wonder: What is the agency really doing? Why is it not regulating PUVs that are visibly either not roadworthy or not clean enough to operate on public roads? There are no wily sting operations needed here. All they have to do is LOOK (and probably inhale).
Just saying.