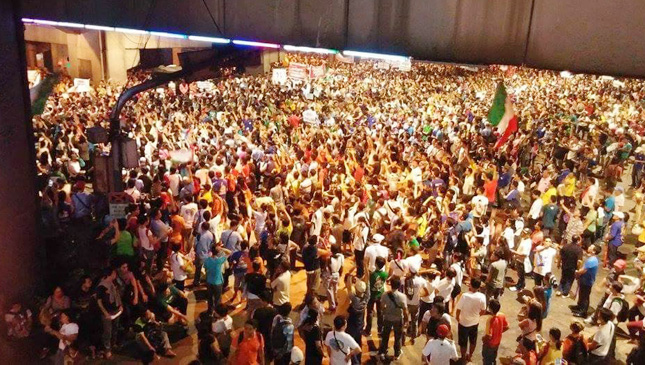 If you live in Metro Manila and you happen to pass through EDSA on a daily basis, there is simply no way you wouldn't have known (or experienced) the monstrous traffic jam created by the unannounced Iglesia Ni Cristo rally last night.
We've been receiving photos and messages from people who claim to have been trapped for hours on the popular thoroughfare--on a payday and start of a long weekend, no less. The above is a picture of the INC crowd taken at EDSA-Shaw. Curious what this kind of gathering can do to Friday-night traffic?
Take a good look at the image below. This was taken at 1am from the elevated walkway at EDSA-Guadalupe. Yep, 1am. These are people who came from work and just needed to rest. Lovely.
But we have to admit it's a cool-looking traffic-jam photo. We hope your car wasn't sitting and idling here at the time.
Photos from Devona Mara Dugay (top) and Philip Andrew Payuyo (bottom)