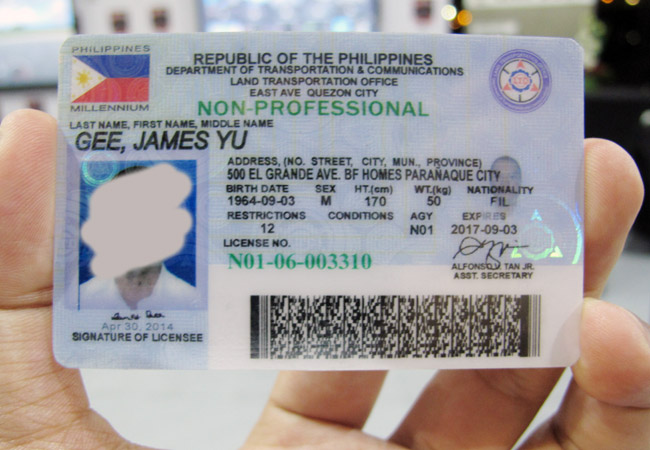 What you see above is a fake Philippine driver's license. It looks and feels genuine, though. We should know: We've seen and held it. It was lent to us by our columnist Aris Ilagan, who was able to obtain it for a mere P450 in Quiapo. This is the subject of his column for Top Gear Philippines' July 2014 issue.
"It's Class A," Ilagan told us.
Indeed, a regular person--even a traffic cop--wouldn't be able to tell the difference, unless that person is using a special device designed to distinguish a fake license from a real one. It even has the imprinted holograms of the Land Transportation Office logo.
"That's what public-utility drivers use," our columnist shared. And why not? For just P450, they're able to get away with the most ridiculous traffic violations known to the motoring world, without the hassle of having to retrieve their license and the prospect of coughing up a bigger amount for the fine.
That name you see on the fake license is, well, fake, too. You can have any name printed on it. Fancy "George Estregan" or "Romy Diaz," guys?
In a country where incompetent and corrupt senators smugly grin while their mug shots are being taken for their plunder case, this hardly surprises us. But then we can't help thinking: This country is really screwed.
For more on this story, watch for Aris Ilagan's column in our upcoming July 2014 issue, hitting newsstands next week.
Photo by Vernon B. Sarne