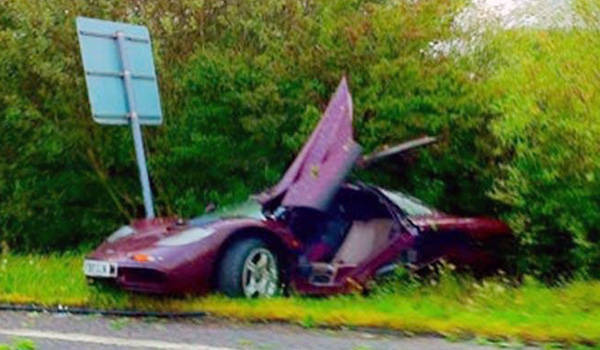 Back in 2011, comedian Rowan Atkinson aka Mr. Bean crashed his McLaren F1 into a tree and a lamppost before the car caught fire by the side of a road. While paramedics were able to bring Atkinson to a hospital, firefighters doused the flames on his car.
Fortunately, Atkinson wasn't seriously injured by the accident, and his McLaren F1 wasn't written off by his insurance company. It did, however, make for a costly repair bill. According to TopGear.com, McLaren's Special Operations division--the same outfit responsible for the one-off X-1--estimated that it would cost £910,000 (P58 million) to repair the F1.
Fast-forward to today and the McLaren F1 has reportedly been repaired. And Atkinson has been driving it again.
"It depresses me that they are hidden away like investment art or gold," Atkinson has been quoted as saying. "It is a crime not to use it."
Incidentally, Atkinson has appeared in the "Star In A Reasonably Priced Car" segment of Top Gear. Watch the video below...
If you're viewing this on a mobile device and can't see the video, please click here.