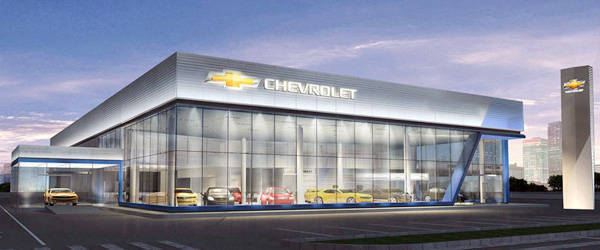 Chevrolet Philippines--aka The Covenant Car Company Inc.--is opening a new dealership in Baliuag, Bulacan. To be operated by Rev-Up Automobile Corporation, Chevrolet Baliuag is expected to be fully operational by the second quarter of the year. It sits on a 180sqm property and will feature a six-car showroom and a service area with eight work stations.
"We see so much of ourselves in Rev-Up," said TCCCI president and managing director Atty. Albert Arcilla in a press statement. "We are both young companies that aspire to make a difference in the automotive industry. Just like Rev-Up, TCCCI started small. With just 12 dealerships and a limited product lineup, we slowly but surely inched our way to make a significant contribution to the industry. In just three years, we were able to expand our network to 19 operational dealerships nationwide and sign on six additional dealers.
"We have had several attempts to become a dealer for other automotive brands, but they never materialized," shared Chevrolet Baliuag president Josel Violago. "Things just didn't fall into place. It was only with Chevrolet that everything went smoothly and we took it as a sign. This is destiny for us. We know that with TCCCI leading the way, we are in good hands."
Continue reading below ↓
Recommended Videos
In photo below are Josel Violago, Rev-Up CEO Evie Violago, Atty. Albert Arcilla, and Chevrolet Philippines executive director Selene Yu.