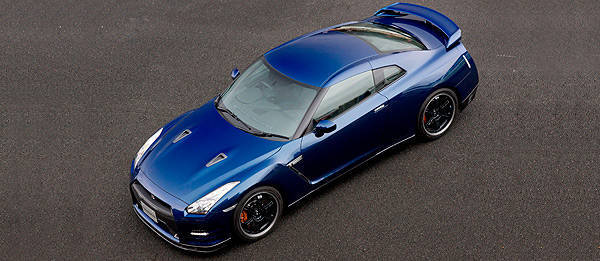 For the driver who wants a Nissan GT-R that's ready for the race track and yet completely road legal, the Japanese carmaker has just released the perfect variant for you.
Known as the Track Pack, this specially equipped variant of the GT-R can be easily identified by the lightweight six-spoke RAYS alloys with gloss black painted centers.
Although the Track Pack GT-R retains the same 3.8-liter V6 engine, changes to its suspension and how it cools the brakes allow it to run from zero to nearly 100kph in just 2.7 seconds.
To reflect the car's hard-edge orientation, its suspension's spring rates have been revised and optimized for track use. Like all GT-Rs though, the dampers are adjustable to become more comfortable when the car is being used on the road. Its brakes, meanwhile, are cooled by the additional cooling ducts built into the front bumper which reduce the operating temperature of the front brake discs by as much as 100 degrees during track use, thereby improving its stopping performance. Similar ducts hidden behind the rear wheels also channel cooling air over the rear disc brakes.
Inside, the Track Pack GT-R's Recaro front seats are trimmed with blue bolsters and a high grip material to help keep the driver in place during hard cornering and braking. Its rear seats have also been removed as a weight-saving measure while a Track Pack emblem on the center console identifies this variant as a special GT-R.
Continue reading below ↓
Recommended Videos
Delivery of the Nissan GT-R with the Track Pack equipment is expected to commence in March 2012.