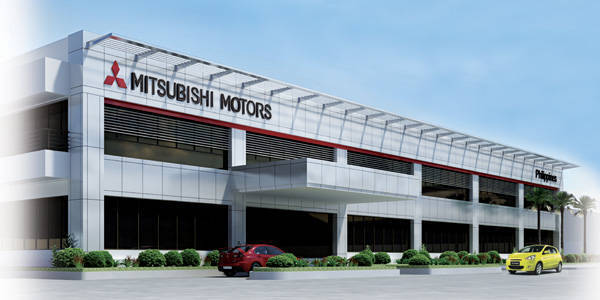 Yesterday, February 20, Mitsubishi Motors Philippines Corporation marked its 50th anniversary in the Philippines. The company--which is currently the second biggest automaker in the country in terms of sales--celebrated the milestone with a formal ceremony at Raffles/Fairmont Hotel last February 18. In honor of this momentous occasion, we take a look back at the key events in MMPC's 50-year history.
February 1963: The company is incorporated as Chrysler Philippines Corporation (CPC).
May 1964: CPC starts assembly operations.
May 1972: CPC becomes a local joint venture with C.J. Yulo & Sons acquiring a 65% majority share, and Mitsubishi Motors Corporation (MMC) and Nissho Iwai Corporation (now Sojitz Corporation) acquiring 35% of the company stocks.
February 1974: The company signs a Manufacturing Patent and Technical Assistance Agreement with MMC.
July 1974: Asian Transmission Corporation (ATC), a sister company, starts operations to manufacture transmission assemblies.
October 1978: The company's corporate name is changed from Chrysler Philippines Corporation to Canlubang Automotive Resources (CARCO).
April 1985: Nissho Iwai Corporation (NIC) and MMC acquire 100% ownership of CARCO. The entire manufacturing operations are then consolidated at the Cainta plant.
May 1985: MMC and NIC provide a capital infusion of P400 million.
January 1987: The Philippines Automotive Manufacturing Corporation (PAMCOR) is incorporated by MMC and NIC with an authorized capital of P300 million, formally taking over the operations and business activities of CARCO.
July1990: PAMCOR implements into its manufacturing process the eight-dip Cathodic Electro Deposition Process (CEDP) for primer painting.
March 1992: The company completes its P600-million plant expansion program to further improve its paint process.
April 1994: To increase volume capacity, PAMCOR starts another P800-million plant expansion program, which features a second eight-dip CEDP paint-process line.
July 1994: PAMCOR's cumulative production reaches 250,000 units since starting assembly operations in 1964.
December 1994: PAMCOR inaugurates new paint shop and second eight-dip CEDP system.
February 1995: PAMCOR is named one of Asia's top five companies for Product Quality and Service by the Far Eastern Economic Review.
February 1996: PAMCOR celebrates 300,000-unit cumulative production since starting assembly operations in 1964.
April 1996: NIC agrees to sell 1% of its share to MMC, making the latter the major shareholder.
June 1996: PAMCOR's three-phase P800-million plant expansion project is completed.
August 1996: PAMCOR officially changes its company name to Mitsubishi Motors Philippines Corporation (MMPC).
April 1997: MMPC stages a first-of-its-kind motor show in the country, the "Mitsubishi Motor World," showcasing the Japanese brand's past, present and future vehicles.
January 1998: The Mitsubishi Adventure is launched.
January 1999: Mitsubishi regains No. 1 position in the Philippine automotive industry in terms of sales.
February 1999: MMPC is awarded by SGS International Certification Services of Canada with the ISO 9001 certification for product quality.
March 2001: MMPC celebrates 400,000-unit cumulative production since starting assembly operations in 1964.
July 2001: MMPC obtains ISO 14001 certification for environmental management system from TUV Product Service Asia Pacific.
October 2002: For having the best customer service, MMPC wins the Delight Award, the highest award given by MMC in its "CS Promotion Idea Contest" participated in by all Mitsubishi distributors worldwide.
December 2003: J.D. Power Asia Pacific ranks the Mitsubishi Pajero as the best SUV in the Philippine market's Initial Quality Survey.
November 2004: Mitsubishi ranks highest in the J.D. Power Asia Pacific Sales Satisfaction Index (SSI).
November 2005: Mitsubishi once again tops the J.D. Power Asia Pacific SSI.
March 2006: MMPC celebrates production of the 50,000th Adventure unit since the model's introduction in 1998.
March 2008: MMPC celebrates 500,000-unit sales milestone.
June 2009: MMPC receives the highest numerical score in the J.D. Power Asia Pacific Philippine Customers Service Index (CSI) Study.
December 2009: MMPC achieves 500,000-unit cumulative production since starting assembly operation in 1964. The milestone coincides with the introduction of the Lancer EX.
December 2010: MMPC wraps up the year with an impressive 39% sales growth (32,422 units). The company also increases its market share to 19.2%.
July 2012: MMPC introduces the 1.6-liter Lancer EX.
November 2012: MMPC launches the all-new Mirage.