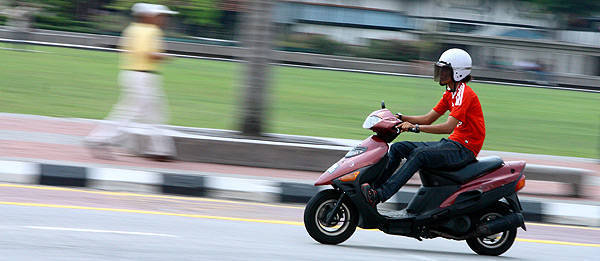 There's an online petition asking the Department of Trade and Industry and law-enforcement agencies like the Land Transportation Office, the Philippine National Police, and the Metropolitan Manila Development Authority, to halt the government's program of having the helmets of motorcycle riders inspected and validated with an Import Commodity Clearance seal.
The petition is hosted on Change.org and currently has around 400 signatories, with most of them stating that that government should not burden motorcycle riders with having their helmets validated. A number of signatories even pointed out that it's the government's fault if it can't ensure that only standard-quality helmets are made available for sale to the buying public.
Even Sen. Ramon 'Bong' Revilla Jr., author of the Helmet Law requiring all motorcycle riders to wear a standard helmet while using the motorbike, empathized with the motorcycle riders' plight.
"The DTI should not be content with placing the ICC sticker," said Revilla. "It should mount a campaign against the proliferation of fake or defective helmets. It's not the buyer's fault if he or she bought a fake or substandard helmet because this is really a failing of the DTI and the Bureau of Customs. It is clear under the Consumer Act that it is the responsibility of the DTI to ensure the quality of products being sold to the public."
Continue reading below ↓
Recommended Videos
Should the DTI stop its motorcycle helmet inspection and validation program, or should motorbike riders just grin and bear it?