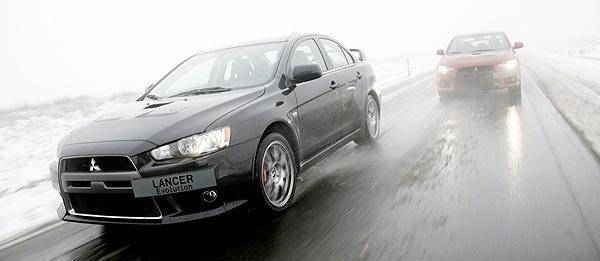 If you're one of our many readers who were bothered by the news about the death of or the possible changes in the Mitsubishi Lancer Evolution, it's time to let yourself be heard.
An online petition called "Mitsubishi, Keep the Evo Alive" has been launched on Causes.com and over 3,000 members have already signed up. We suppose that means they all agree with the points raised in the petition to keep the legacy of Mitsubishi's high-performance sedan, which include:
1. The Evolution X should NOT be the last one.
2. We don't need a hybrid Evo, or a larger vehicle with a different name and a similar 4WD system - We want the current recipe.
The Causes page invites other Mitsubishi fans to join the online petition to show "how important a pure Evo is."
So if you're a Lancer Evolution collector or jut a simple fan who loves how an ordinarily mundane compact sedan can become a supercar killer with the addition of high-performance kits, sign up and hope that Mitsubishi heeds your tribe's call. But if you're a Subaru WRX STI fanboy or fangirl, revel in the anguish your rivals are going through right now.
Click here to view photos showing the evolution of the Lancer Evo.
Continue reading below ↓
Recommended Videos