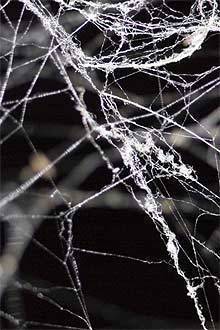 Animal rights group People for the Ethical Treatment of Animals (PETA) has offered an alternative solution to owners of the Mazda 6 affected by the recall involving spiders inside the car's vent line: donate the vehicle to the organization.
According to PETA, if a Mazda 6 owner suffers from arachnophobia, the organization is more than happy to help out by accepting the car, which will be used in animal rescue work.
ADVERTISEMENT - CONTINUE READING BELOW ↓
PETA said a member who has a fear of mice once donated a brand-new Jeep to the organization after a mouse appeared from the vehicle's glovebox. PETA, of course, gladly accepted the Jeep and the mouse and the organization hopes to do the same for 65,000 Mazda 6 owners.
"And for the spiders who call it home, we'll also do our best to get them out safely and find them new homes," PETA added.
Cobwebs sown by the spiders could reportedly restrict the vent line, which would then stress the fuel tank. This could "eventually result in a crack, potentially leading to fuel leakage and an increased risk of fire," the United States' National Highway Traffic Safety Administration said.
Before you go off to the PETA office in Makati to give away your car, we'd like to remind you that only the Mazda 6 units sold from 2009 to 2010 in the United States, Canada, Mexico and Puerto Rico are affected by the recall.
ADVERTISEMENT - CONTINUE READING BELOW ↓
Recommended Videos