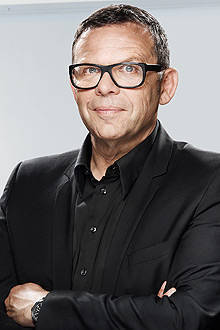 The Hyundai Motor Group composed of Hyundai Motor Company and Kia Motors Corporation has expanded Peter Schreyer's role by appointing him as the president who will oversee both Hyundai's and Kia's design centers "in order to streamline its resources and create synergy between the two brands."
"Strengthening our fundamentals, especially in the area of design, is imperative to secure long-term competitiveness," said the vice chairman of Hyundai Motor Group's Korean R&D Center, Woong-Chul Yang. "It is at the center of our efforts to enhance our brand value. Mr. Schreyer brings a wealth of experience in design from the global auto industry and has a deep understanding of the Hyundai Motor Group. These valuable qualities will help build the foundation needed to make Hyundai and Kia leading global automakers."
Hyundai introduced its Fluidic Sculpture design philosophy in 2009 and applied it to its entire lineup, starting with that year's new-generation Sonata. In addition to increased production capabilities worldwide, the new designs contributed to significant sales growth in the global market.
Kia, on the other hand, created its "The simplicity of the straight line" design language led by Schreyer in 2006. Applied to its entire lineup, Kia's design direction proved successful by winning numerous awards such as the Red Dot design award and the iF design award.
Continue reading below ↓
Recommended Videos
According to the Hyundai Motor Group, Schreyer will lead the long-term design vision and strategy for both Hyundai and Kia. In particular, Schreyer will oversee the group's design resources by further cementing the two brands' differentiation strategies according to their brand direction.
We can't help but wonder: Won't Hyundai and Kia vehicles start to look like each other?