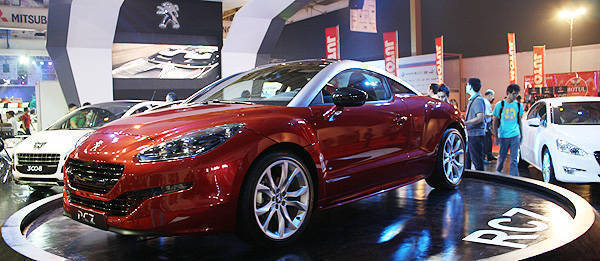 If you'll remember, we wondered whether Eurobrands Distributor Inc. would cease selling the old-look Peugeot RCZ in favor of the face-lifted one.
Well, our source within the distributor has told TopGear.com.ph that EDI will sell the old-look RCZ concurrently with the new-look model. However, while the old-look RCZ is readily available through EDI's dealerships, the new model can only be brought in on a per-order basis. We take this to mean that EDI wants to get rid of its initial order of the old model before it stocks up on the new one.
In addition, the new RCZ will retain the 1.6-liter, six-speed automatic-transmission drivetrain of the old model. However, since the new model is on an indent basis, EDI can't release an official price yet.
It looks like we'll have to wait for EDI to sell out its stock of the old-model RCZ before the distributor can reveal just how much the new model will be sold for.
ADVERTISEMENT - CONTINUE READING BELOW ↓