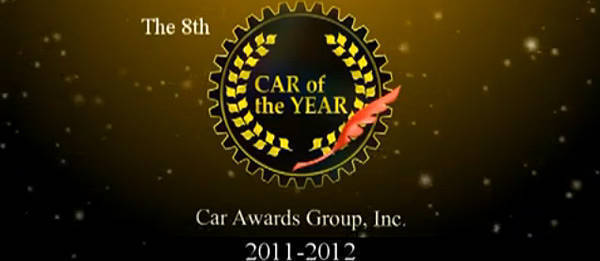 The Manila International Auto Show will once again be the stage of the Car Awards Group's (CAGI) announcement of the 2011-2012 Car of the Year.
Qualified entries for the Philippine Car of the Year are all new passenger and commercial vehicles introduced between November 1, 2010 and October 31, 2011. This year, a total of 36 cars in 13 categories--from the basic mini car to the full-sized luxury sport utility vehicle--are vying for the title.
To determine the winner, all 36 vehicles underwent a qualitative test based purely on the look and feel of a vehicle, and a technical test that involved an analysis of each entry's acceleration, braking and handling performance. Results of both tests are tallied and audited to finally come up with this year's winner.
"We're excited to be awarding the Philippines' 2011 - 2012 Car of the Year at the Manila International Auto Show. It's going to be an unexpected and surprise victory for our winner as it's kept under lock and key by our auditors at MG Madrid & Co. until the unveiling on the awards night," said CAGI president and Top Gear Philippines' technical editor Ferman Lao.
Previous winners for the Car of the Year-Philippines are the Honda Accord (2004), Honda Civic (2005), Mazda 6 (2006), Volvo C30 (2007), Subaru Impreza STI (2008), Subaru Legacy 2.5 Liter GT (2009), and the Chevrolet Cruze (2010-2011).
Continue reading below ↓
Recommended Videos