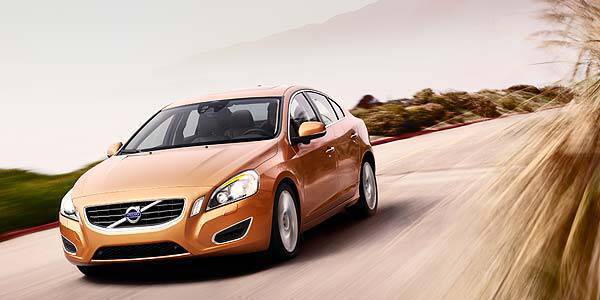 After giving the motoring public a sneak peek at the Volvo S60 during the 2010 Philippine International Motor Show, distributor Viking Cars has finally started to officially sell the vehicle in the domestic market.
The all-new Volvo S60 is currently available with two engine displacement options: 2.0-liter that can produce 203hp (P2.795 million) and that 3.0-liter TS variant that delivers 304hp (P3.595 million).
But wait, there's more! Viking Cars first executive vice president Roselyn Dimalanta said another variant will be arriving in the Philippines next year.
"The entry-level variant has a 1.6-liter engine and it will be priced close to the P2-million mark," Dimalanta told TopGear.com.ph.
Now, that's good news to buyers who are planning to get what has been dubbed as "the world's safest car."
No other detail has been revealed about the incoming variant so let's go back to the goodies packed in the top-of-the-line 3.0-liter T6 car. Here's what Volvo has to say about it:
"The all-new Volvo S60 T6 AWD freely inspires the use of adjectives, superlatives and verbs rarely mentioned when speaking the automotive lingo. It is filled with several world-firsts in terms of safety systems. But make no mistake; this is a driver's car. It moves like no Volvo before and can reach speeds as high as 250kph. Too sexy to be safe and fast at the same time? We can live with that."
Continue reading below ↓
Recommended Videos
The S60 3.0-liter T6, after all, comes with the Pedestrian Detection technology that uses radar and camera to detect if there are people on foot in front of the car. Brakes are automatically engaged when needed.
The new Volvo also comes with the City Safety system that helps the car avoid collision as it brakes automatically at speeds of up to 30kph when the car detects that it is about to run into a slower-moving or non-moving vehicle.
The S60 also comes with Adaptive Cruise Control, which allows a driver to keep a safe distance from vehicles in front of it at speeds even up to 200kph. "This third-generation ACC is a supportive partner for a more relaxed driving experience," Volvo said.
Dimalanta said the Volvo S60 is an ideal car for executives and even for young families with two to three children as it offers the best value for money in its segment. So, corporate bigwigs, what are you waiting for?