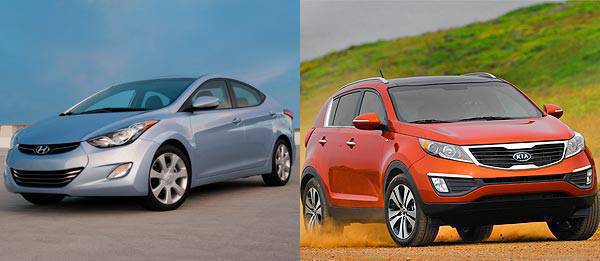 Distributors of Hyundai and Kia vehicles in the Philippines are confident in the sales growth of their respective brands in 2011, with both projecting to exceed the 10 increase in the global market eyed by the Hyundai Kia Automotive Group.
Rafael Batuigas of Hyundai Asia Resources' (HARI) marketing services department said Hyundai is looking at a 15 percent growth in the Philippines this year.
HARI is hedging its growth on the eight new Philippine dealerships it expects to open this year coupled with the arrival of the refreshed i10 city car and the anticipated debut of the all-new Elantra in the first quarter of 2011.
Meanwhile, Palermo Soriano Jr. of Columbian Autocar Corporation said Kia is even more optimistic as the company is looking at a 20 percent growth in the brand's sales.
Kia's growth in the Philippines will be fueled by the launch of three new models scheduled this year, which include the all-new Sportage in the second quarter and the next-generation Picanto in the second half.
ADVERTISEMENT - CONTINUE READING BELOW ↓
While not as optimistic as its local affiliates, the Hyundai Kia Automotive Group is confident about the sales of both its automobile brands in 2011. According to AutoNews.com, the group is planning to move 6.33 million cars out of its showrooms around the world this year, a 10 percent increase from the 5.75 million units it sold in 2010.
ADVERTISEMENT - CONTINUE READING BELOW ↓
Recommended Videos
Though the report did not give a breakdown of the figure between Hyundai and Kia, it did mention that Hyundai Motor sold 3.6 millions cars last year while Kia Motors shipped 2.1 vehicles, a 16 percent and 40 percent increase, respectively, from 2009's figures.
[gallery]706[gallery]