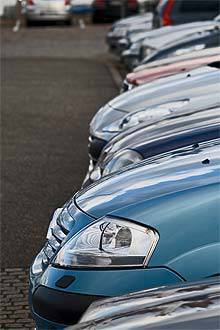 Feeling high on the citation from President Benigno Simeon Aquino III in his second State of the Nation Address for the big decrease in carjacking incidence in the country, Chief Supt. Leonardo Espina, director of the Philippine National Police - Highway Patrol Group (PNP-HPG), rallied his troops to work even harder to eliminate this social menace.
ADVERTISEMENT - CONTINUE READING BELOW ↓
In a text message sent to all PNP-HPG personnel that he relayed to media, Espina expressed elation over the commendation coming from no less than the President himself who told the nation that car-theft cases have significantly decreased to 460 from January to June this year from 1,010 in the same months last year.
"Continue the GOOD WORK! This could not have been achieved without your zealous efforts," Espina told his men. "Relentlessly continue neutralizing carnappers thru pro-active efforts everyday."
Espina challenged his personnel to exceed the 94.94 percent increase the police group posted in terms of recovery rate for stolen vehicles this year.
He also expressed optimism that they set a "workable target" only if they would continue coordinating with local PNP units in conducting increased police visibility to deter criminality.
Photo from SXC.hu
ADVERTISEMENT - CONTINUE READING BELOW ↓
Recommended Videos