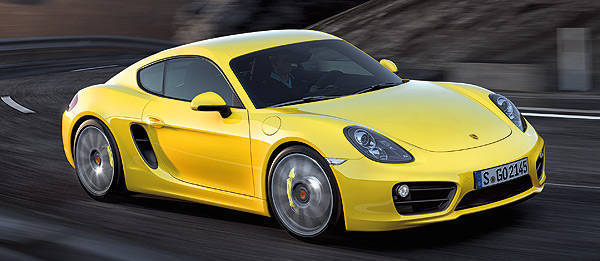 Porsche has launched the all-new Cayman, which, in spite of being lower and longer than its predecessor, is also lighter, faster, more fuel-efficient and more powerful than ever.
The all-new Cayman's design is distinctive as the front fascia's cooling air inlets increase in size toward the sides of the car. Helping to lessen the car's weight is the aluminum hatch. Mounted directly to its lower section is the thin blade of the rear spoiler, which--in contrast to that of its Boxster stablemate--is reportedly higher and deploys at a steeper angle. Serving to highlight the Cayman's orientation as a mid-engine car are the dynamic recesses in the doors that guide induction air into the distinctive air scoops on the rear side panels and then directly to the engine.
The all-new Cayman is available as two models: the base Cayman and the sportier Cayman S.
The standard Cayman is powered by a 2.7-liter flat-six engine that produces 271hp, which allows it to run from zero to 100kph in 5.4 seconds before reaching its top speed of 266kph.
The higher-spec'd Cayman S, on the other hand, is equipped with a 3.4-liter flat-six engine that puts out 321hp and lets it sprint from a standing start to 100kph in 4.7 seconds while giving it a top speed of 283kph.
Continue reading below ↓
Recommended Videos
Although both the Cayman and the Cayman S come with a six-speed manual transmission as standard, the Porsche Doppelkupplungsgetriebe (PDK) can be delivered as an option, allowing both cars to accelerate much faster while improving fuel economy.
Optional features that are available to the all-new Cayman are adaptive cruise control, which controls the distance to the car ahead in traffic and vehicle speed, a specially developed Burmester sound system, and the keyless Entry & Drive system.
The all-new Porsche Cayman is due to go on sale in March 2013.
[gallery]1322[gallery]