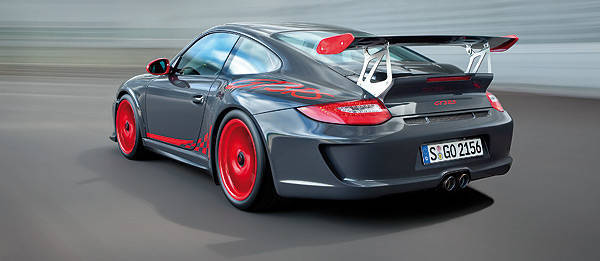 Porsche has advised the United States' highway safety agency that it is recalling its 911, Boxster and Cayman models manufactured between May 31 and June 10, 2011, due to a seatbelt-anchor problem.
In its report to the National Highway Traffic Safety Administration, Porsche revealed that the mounting holes in the seatbelt anchor plates that have been fitted to the vehicle may be too small and may prevent the plates from rotating around the fastening bolt. The German carmaker added that should this be the case in a customer's vehicle, the seatbelt may not be routed optimally around the occupant or may loosen at some point and increase the possibility of injury during a crash.
According to Porsche Cars North America, only 235 units are affected by the recall. The problem though is that the issue affects practically the entire 911 lineup--from the ordinary Carrera to the track-ready GT3 RS to the limited-edition Speedster--as well as the Boxster and Cayman models. Further compounding the problem is that all 911 models are made in the carmaker's Stuttgart, Germany, plant while the Boxster and Cayman variants are either made in Stuttgart or in Porsche's Uusikaupunki, Finland, facility.
Continue reading below ↓
Recommended Videos