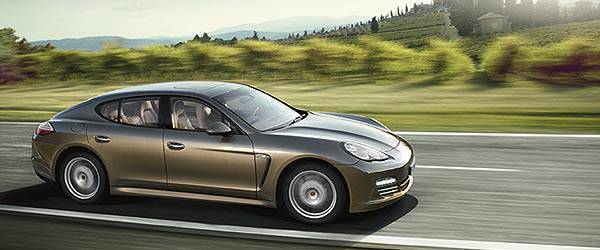 Porsche has made its four-door luxury sedan more affordable and more fuel-efficient by coming up with two different variants that will share a smaller-displacement V6 engine.
Set to debut on April at the Beijing Motor Show, Porsche has revealed that a brand-new 3.6-liter V6 engine will be used for the entry-level rear-wheel drive Panamera and the four-wheel drive Panamera 4.
The new V6 engine is capable of putting out a maximum of 300bhp at a peak torque of 400Nm, Porsche said. Equipped with Porsche's Doppelkupplungsgetriebe (PDK) double-clutch gearbox and Auto Start Stop, both variants are very fuel-efficient as the Panamera consumes just 9.3 liters of petrol per every 100 kilometers while the Panamera 4 averages 9.6 liters for the same distance.
The V6 engine is also lighter by around 60 kg compared to the V8 engine used in the premium Panameras, helping to contribute to the entry-level variants fuel efficiency. The V6 Panameras fully comply with the strict Euro 5 emission standard.
PGA Cars, the official distributor of Porsche in the country, launched the Panamera late last year. It has yet to reveal if and when it will make the entry-level variants available in the Philippines.
Continue reading below ↓
Recommended Videos