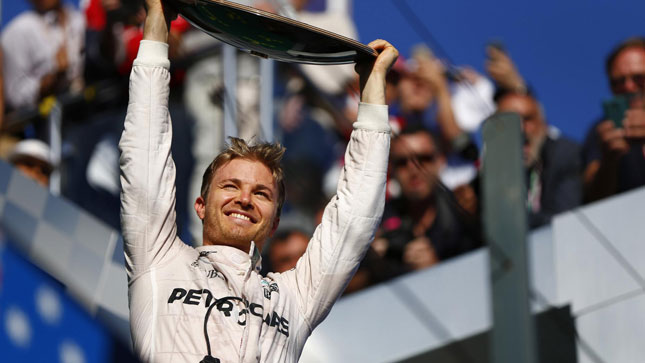 The 2016 Formula 1 season is off to a chaotic start, and this is exactly what fans want. Here are the buzz-worthy things that happened at the inaugural F1 race this year.
1. Nico Rosberg's 2016 season is off to a flier. Despite being outqualified by his teammate on Saturday, Rosberg made the perfect start to his new campaign by taking the checkered flag in Melbourne. Both he and Lewis Hamilton were stunned at the start as the Ferraris of Sebastian Vettel and Kimi Raikkonen swept past, leaving Rosberg in third and the pole-sitter all the way down in sixth. The German kept pace, though, and the team's decision to use the harder-compound tire after the race had been red-flagged proved decisive as race leader Vettel was forced to pit again. Off the back of a hat-trick of victories at the end of 2015, Rosberg has now won four grands prix in a row for the first time in his career. With Hamilton showing good pace and the gap to rivals Ferrari looking smaller, the championship battle looks set to be much, much closer than the last.
ADVERTISEMENT - CONTINUE READING BELOW ↓
2. But Ferrari could have won. Or rather, Vettel could have won. Raikkonen retired from the season opener for the second year in succession, with flames spitting out of his air intake as he pulled into the pit lane on Lap 23. His teammate, on the other hand, looked odds-on to win the race until the red flag caused by Fernando Alonso's crash forced a stoppage of more than 20 minutes. Ferrari decided to stick with the supersoft tires, while Merc opted for the mediums. After failing to pull out enough of a lead to pit for fresh rubber ahead of Rosberg, Vettel was forced to settle for third.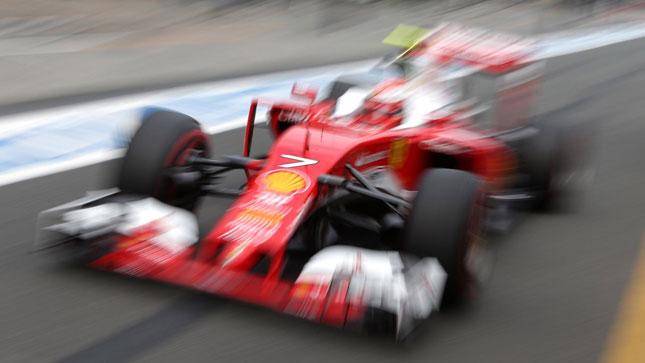 ADVERTISEMENT - CONTINUE READING BELOW ↓
Recommended Videos
3. Alonso survived a horrific accident. One newspaper called him the "luckiest man alive," and it's easy to see why. The Spaniard, attempting to overtake Haas's Esteban Gutierrez, snapped off his front wheel on the back of the Mexican's car under braking into turn three, spectacularly rolling the car as he hit the gravel trap on Lap 17. As the picture demonstrates, there was barely anything left of the wreckage to identify Alonso's McLaren as a car after the accident, and the two-time world champ later admitted he was only alive because of the safety devices on the vehicle. Although shaken by the incident, the 34-year-old emerged unhurt, and even quipped that he'd got out of the car as quickly as possible because he knew his mother would be watching at home. A timely reminder that, as ugly as the halos are, they could prove to be a vital bit of kit next season.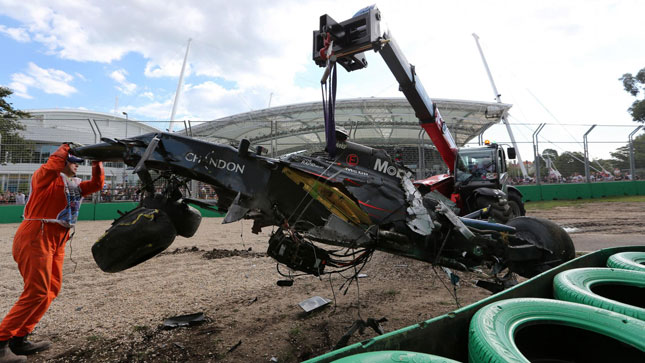 ADVERTISEMENT - CONTINUE READING BELOW ↓
4. Qualifying was a disaster. And that's being kind. The new 'elimination' format--hastily introduced in an attempt to mix up the grid--was universally condemned as fans at Albert Park were treated to the spectacle of the checkered flag being waved in Q3...with no one on track. Critics had said the new rules would force drivers to get their quick laps in early with little action at the end of each session, and that's exactly what happened as teams preserved their limited supply of tires for the race instead. The new format has already been dropped, and F1 will revert back to the previous version of qualifying for the next race in Bahrain. And people wonder why some think the sport is a joke...
5. Haas scored points in its debut. The American team showed that it's got potential as Romain Grosjean finished in the points, in what was the best debut for a new team since Mika Salo and Toyota in 2002. The Frenchman stayed out of trouble and made the most of his strategy to finish in sixth place in Melbourne, to keep the likes of Nico Hulkenberg and Valtteri Bottas at bay in the final laps of the race. Grosjean was delighted, too, screaming "This is a win for us!" over the team radio. Drive of the day? Having qualified 19th, it's certainly up there.
ADVERTISEMENT - CONTINUE READING BELOW ↓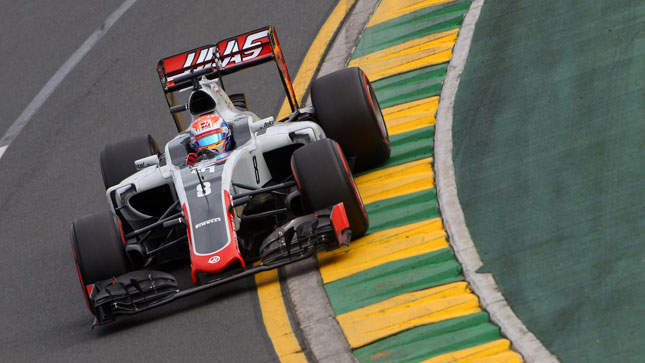 6. Tag Heuer isn't half bad at making engines. Red Bull had a torrid season last year, after struggling with an uncompetitive Renault engine, which led to a bitter public fallout with the French manufacturer. Attempts to secure a new engine deal with Mercedes and then Ferrari were unsuccessful, which is why the four-time constructors' champion is now powered by, um, a Swiss watchmaker. Well, not really. A new agreement was eventually struck with Renault, which led to the bizarre situation where Red Bull engines are branded as Tag Heuer power units despite everyone knowing otherwise. In any case, Red Bull looks much stronger already than it did in 2015; Daniel Ricciardo finished fourth as Daniil Kvyat watched on from the sidelines having stopped on track before lights-out.
ADVERTISEMENT - CONTINUE READING BELOW ↓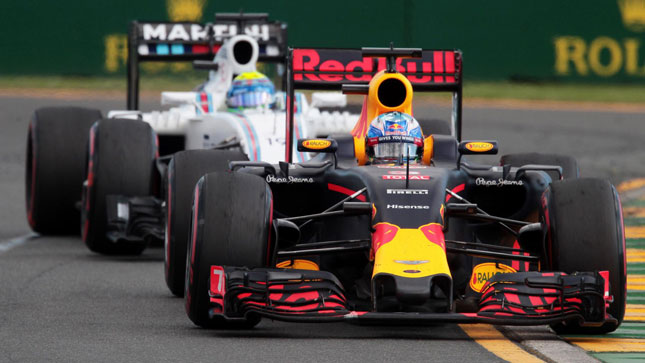 7. Toro Rosso has potential. Red Bull's feeder team looks like the best of the rest after Mercedes and Ferrari, although it couldn't make its pace count and eventually finished 9th and 10th. Things were shaping up nicely as Max Verstappen held off Lewis Hamilton in the first stint of the race, although the chance of a podium later unraveled after a botched pit stop and a "miscommunication" over strategy. Verstappen was criticized for the way he reacted to emerging behind teammate Carlos Sainz, and came close to ensuring neither of them finished in the points after causing minor contact with only a couple of laps to go. Without question, the Dutchman needs to mature a little more, but then again he's only 18.
ADVERTISEMENT - CONTINUE READING BELOW ↓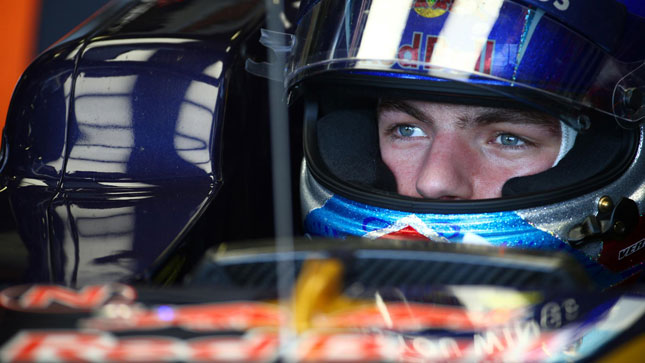 8. F1 might have a new Pastor Maldonado. There are few drivers capable of causing an accident in the pit lane, and after Maldonado announced his departure from Lotus, we thought F1 circuits had become much safer places to be. Apparently not. Manor rookie Rio Haryanto--who finished fourth in the GP2 championship last year--marked his debut by colliding with Romain Grosjean yards away from his garage in the final practice session before qualifying. The stewards found Manor to be at fault for an unsafe release, for which they were handed a three-place demotion on the grid, while Haryanto got two penalty points added to his license. The Indonesian driver went on to retire on Lap 19 of the race, while Pascal Wehrlein at least managed to finish, albeit in last place.
ADVERTISEMENT - CONTINUE READING BELOW ↓
9. Jolyon Palmer earned some plaudits. In its first grand prix since returning as a full works team, Renault was reasonably satisfied to finish 11th and 12th just a few seconds down the road from the point-scoring positions. While many had expected the highly rated Kevin Magnussen to lead the charge in the yellow-liveried RS16s, it was actually debutant Palmer who fared better by out-qualifying the Dane before crossing the line ahead of his teammate. He even managed to skilfully hold off the Toro Rossos for a number of laps, before eventually being squeezed out. With Renault bidding to be world champions in 2020, an interesting team battle is simmering.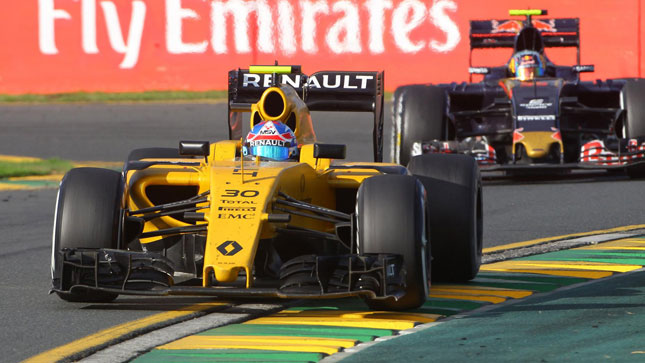 ADVERTISEMENT - CONTINUE READING BELOW ↓
10. Arnold Schwarzenegger made good on his promise to come back. The Austrian actor/politician/bodybuilder/jack-of-all-trades delighted fans during his post-race podium interview in Melbourne last year by proclaiming that he'd "be back" for another grand prix one day. As it turns out, he meant it. Schwarzenegger was among the guests on the grid before the race on Sunday, although the podium interview was instead delivered by World Endurance champion Mark Webber this time round. No wonder the new qualifying format was terminated.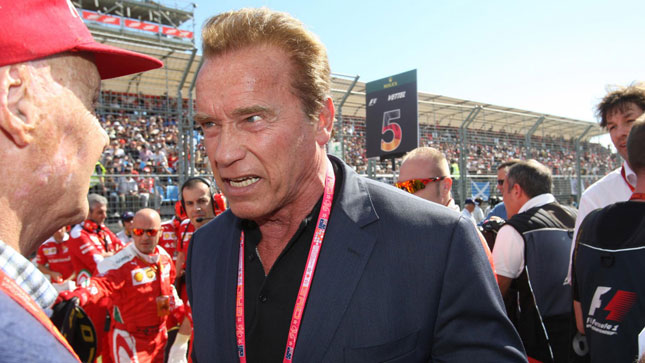 ADVERTISEMENT - CONTINUE READING BELOW ↓