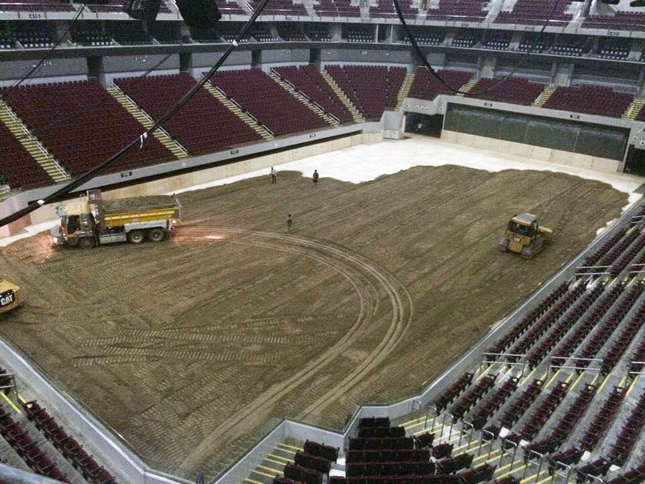 The much-awaited Monster Jam event is finally happening this weekend--on June 20-21 at the Mall of Asia Arena in Pasay City, to be exact. While there is electric buzz surrounding the event, there are also some questions about the venue.
When we posted on our Facebook page a photo of the Mall of Asia Arena being prepared for the coming Monster Jam weekend, some people expressed valid concerns about whether the place is big and safe enough for roaring Monster Jam trucks, most of them fearing that a wayward truck might breach the security barriers and crash into the spectator stands.
According to the arena's official website, the place has "a land area of an impressive 64,085sqm," but this figure likely refers to the entire facility and not just the center court.
A guy named Michael Javier even sent us a message: "Monster Jam is an accident waiting to happen. These monster trucks have plenty of horsepower and torque--plus gigantic tires. If you put them in a small space, one wrong calculation of the driver and people in the front-row seats are in danger. Please remind people about this."
ADVERTISEMENT - CONTINUE READING BELOW ↓
So we brought the matter to the attention of the event organizer.
"The venue is just right," event publicist Jenna Sy told TopGear.com.ph. "We're not the only country hosting Monster Jam in an arena. If you look at the pictures, the large trucks bringing in the soil already look small. Also, fans have to wait for the actual track layout because the producers still have to install all the props, including old destroyed cars."
Sy added that the Monster Jam truck drivers themselves are clueless about the track layout. "The drivers don't know how the track will look like, so they can't plan their stunts."
So there. Ticket holders can now rest easy. See you this weekend!
Photos from Jenna Sy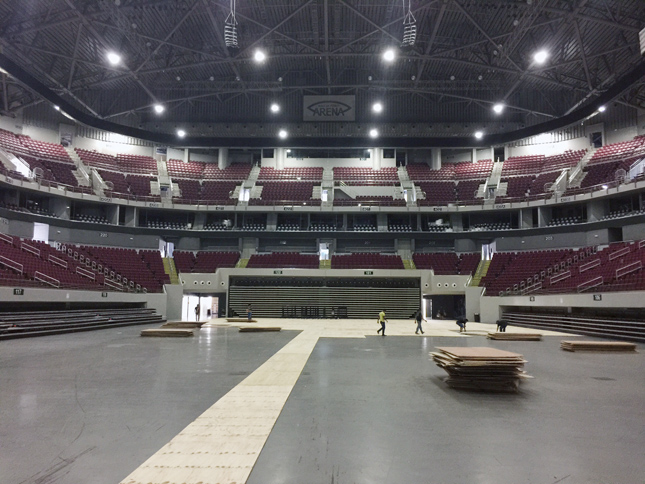 ADVERTISEMENT - CONTINUE READING BELOW ↓
Recommended Videos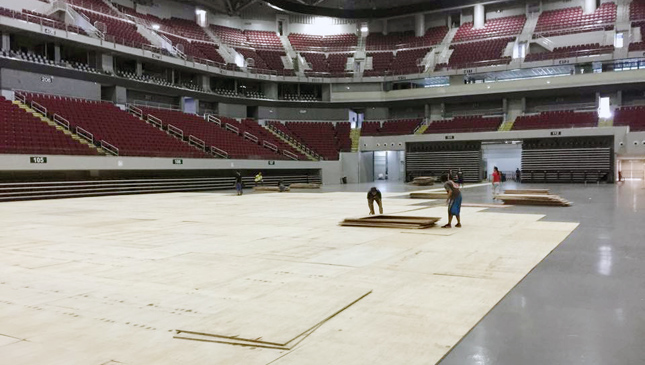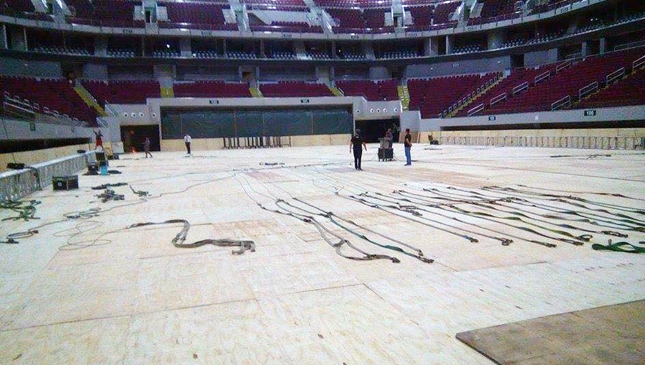 ADVERTISEMENT - CONTINUE READING BELOW ↓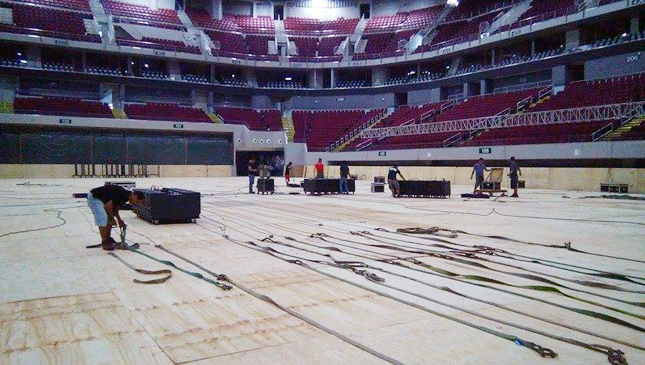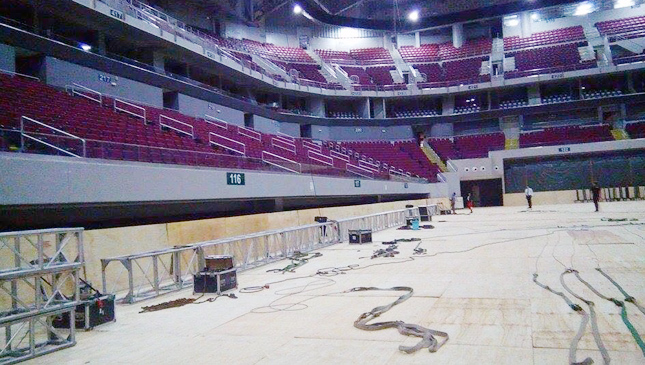 ADVERTISEMENT - CONTINUE READING BELOW ↓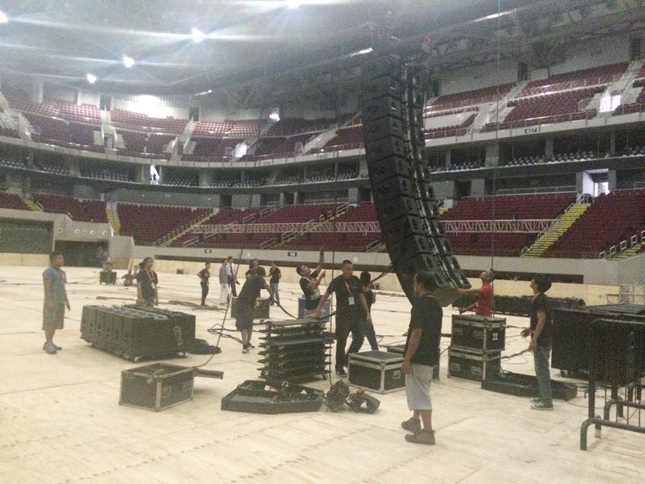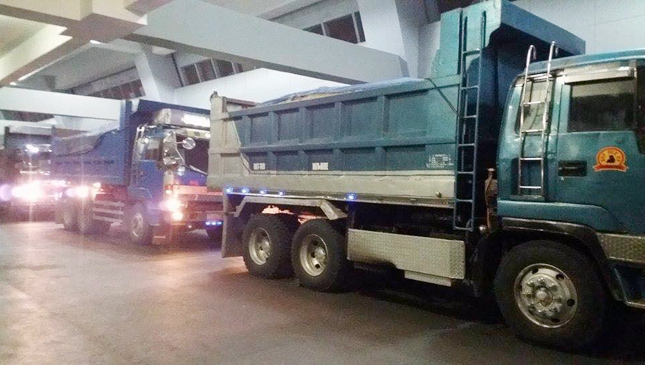 ADVERTISEMENT - CONTINUE READING BELOW ↓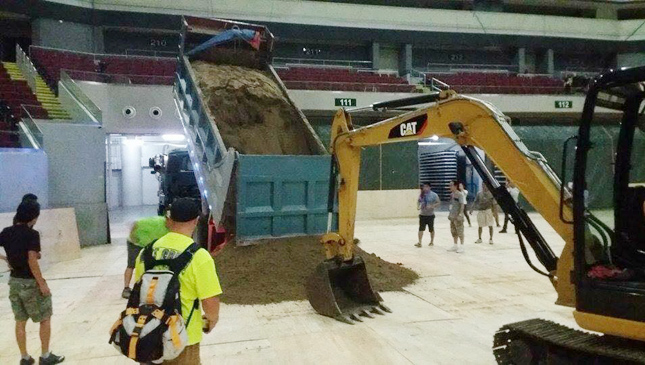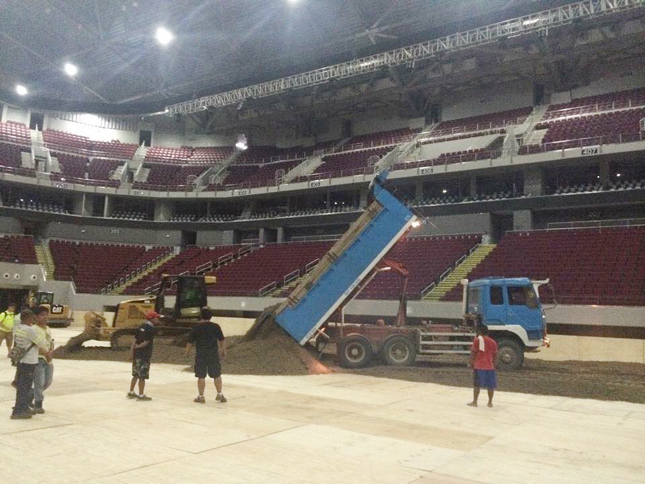 ADVERTISEMENT - CONTINUE READING BELOW ↓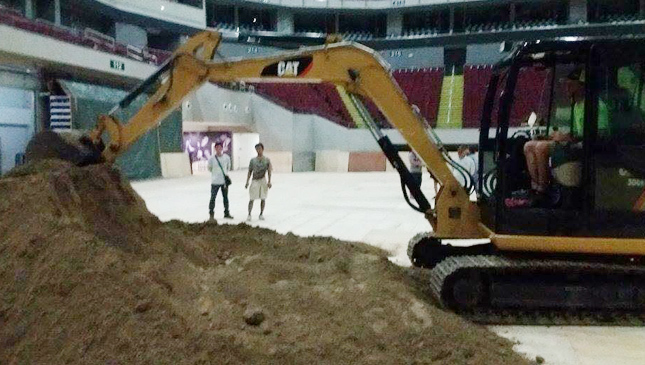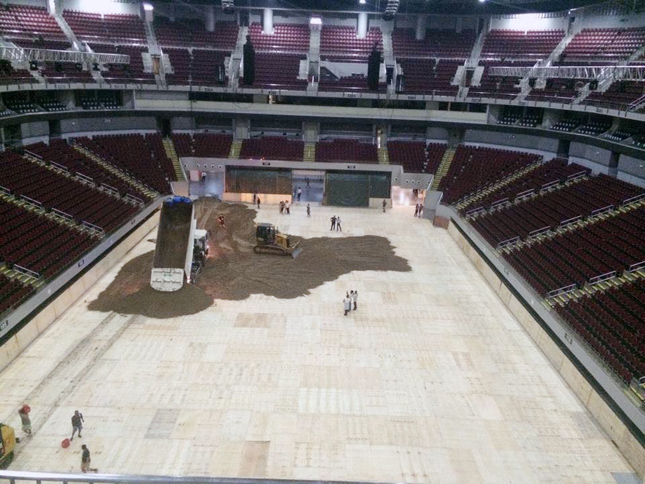 ADVERTISEMENT - CONTINUE READING BELOW ↓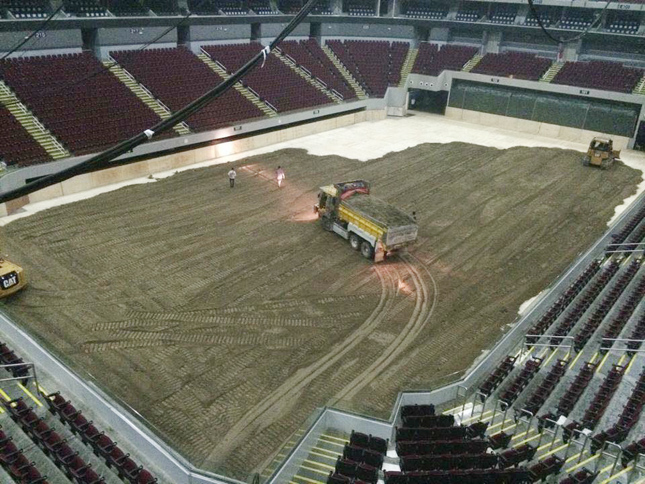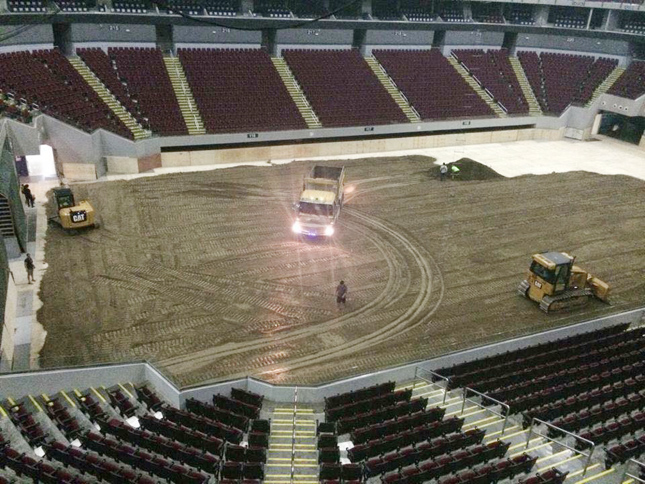 ADVERTISEMENT - CONTINUE READING BELOW ↓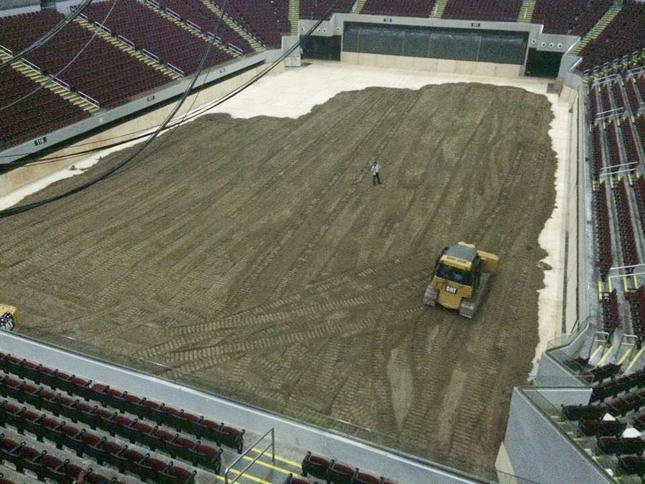 ADVERTISEMENT - CONTINUE READING BELOW ↓