1. Sebastian Vettel vs. Charles Leclerc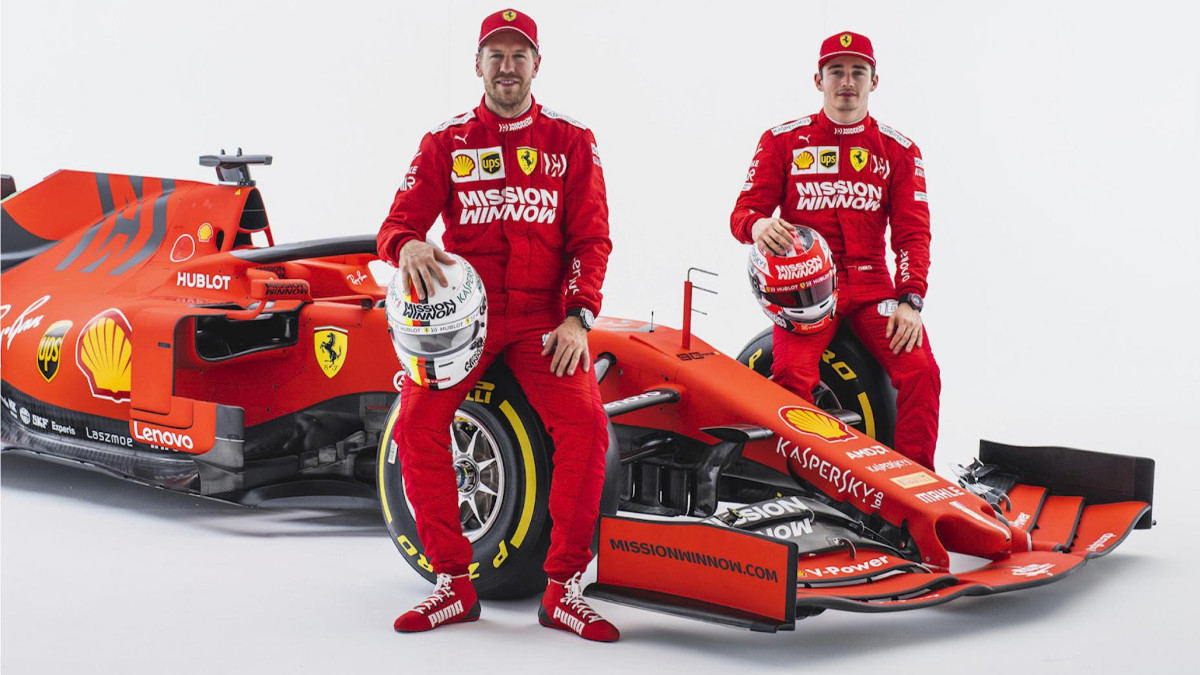 Ferrari's protégé Charles Leclerc replaces Kimi Raikkonen. Big shoes to fill, but if any of the new young guns can do it, Leclerc's the one. His stunning drive in Baku to sixth place in a Sauber was the making of his 2018 season. He never looked back, consistently finishing in seventh place in four out of the last six races last year. What was looking like a fifth title for Vettel at the start of 2018 eventually went to Hamilton, who appeared to raise his game even further.
ADVERTISEMENT - CONTINUE READING BELOW ↓
Did Vettel crack under pressure? If he did, the last thing he needs is a super-quick new young teammate.
Excitement rating: 10/10. Remember when Alonso and Hamilton were teammates? Yeah, that.
2. Max Verstappen vs. Pierre Gasly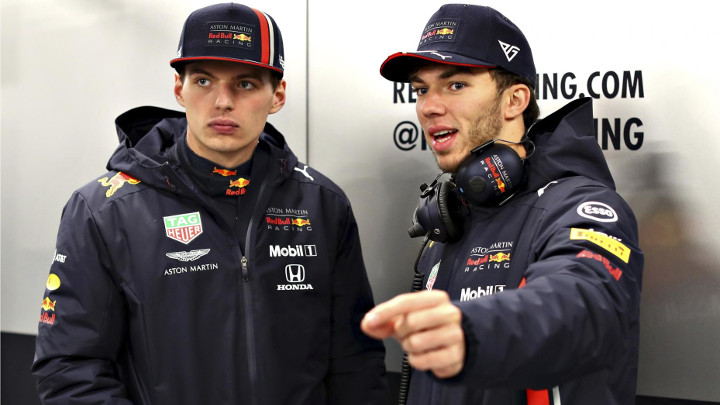 It feels like only yesterday we were talking about Verstappen being the young hunter for Danny Ric, and now he's potentially the one being hunted. Much like Leclerc, Gasly had a stunning drive to fourth place in Bahrain, which was only 2018's second race. He never finished fourth again last season, but he did manage a sixth and a seventh. Put that into context: He was driving a Toro Rosso and had the Honda engine that McLaren ditched at the end of 2017. Red Bull must have seen something to promote him, and team has got a pretty good record of finding stars.
ADVERTISEMENT - CONTINUE READING BELOW ↓
Recommended Videos
Excitement rating: 7/10. Verstappen will likely edge it, and he's hungry for his first title. But we suspect Gasly will keep him honest on occasions.
3. Honda vs. Renault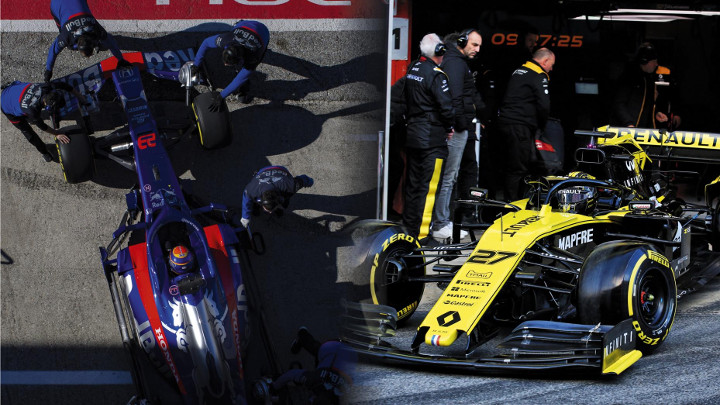 So much talk of these two engines over the last few years, but can either properly rival the Mercedes and Ferrari power units? We'll find out soon enough. Red Bull's chassis have always been sound, and with the Renault engine installed, it won a few races last year. So the spotlight will be on Honda. Red Bull is confident. If Honda doesn't produce, expect some tears.
ADVERTISEMENT - CONTINUE READING BELOW ↓
Excitement rating: 9/10. They'll both be pushing like hell.
4. Lando Norris vs. George Russell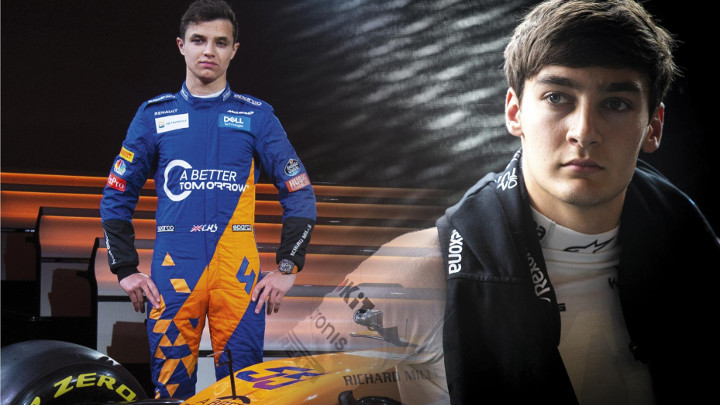 Norris and Russell both impressed in Formula 2 last year, with Russell pipping Norris to the title. It will be fascinating to see who comes out on top at the end of 2019. Both have excelled in the junior categories, but that means nothing—just look at Stoffel Vandorne. McLaren's and Williams' cars were pretty poor last year, so both will want to make up for that. This could come down to who has the best car.
ADVERTISEMENT - CONTINUE READING BELOW ↓
Also, these guys are mates, but for how much longer? It's going to be fun to watch.
Excitement rating: 8/10. Norris likely to edge this battle, plus he's also very funny on Twitter—he scores extra brownie points for that.
5. Daniel Ricciardo vs. Nico Hulkenberg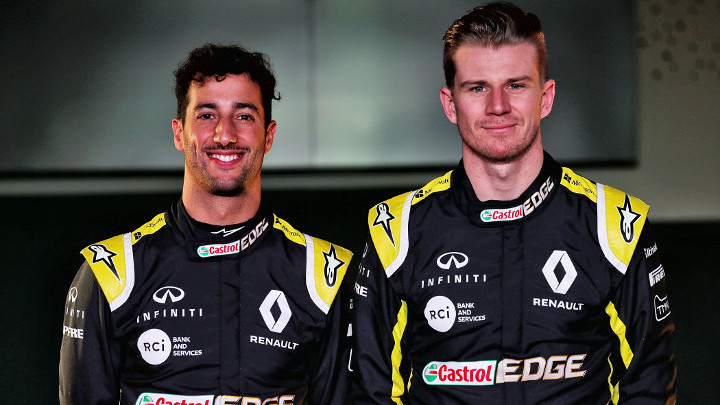 ADVERTISEMENT - CONTINUE READING BELOW ↓
When Danny Ric announced he was leaving Red Bull to go to Renault last year, not only did it take everyone by surprise (maybe even himself), but it also kickstarted a flurry of seat changes. Danny has a point to prove: He's one of the fastest drivers out there and will be wanting to show Red Bull it was their loss. Hulkenberg's another underrated driver and will want to prove he can still stick with the top drivers. This one has the potential to be as exciting as Vettel vs Leclerc. But can Renault build them a car and an engine good enough for a win, let alone a championship?
Excitement rating: 10/10. Too close to call. Hulk has the edge of already being settled in the team, but when the honey badger gets fired up, he's unstoppable.
6. Lewis Hamilton vs. Valtteri Bottas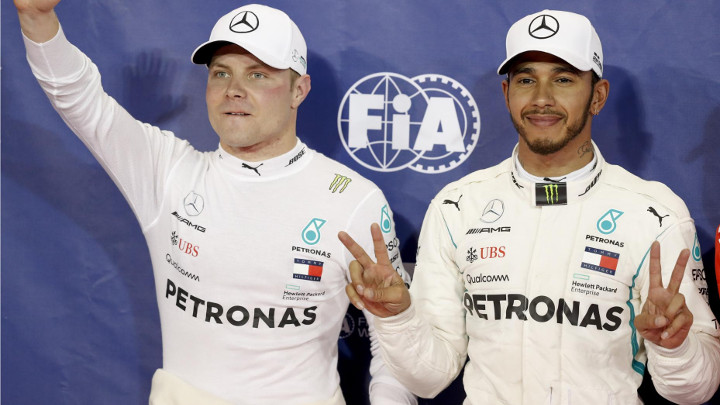 ADVERTISEMENT - CONTINUE READING BELOW ↓
No prize for guessing who needs to win this one. Bottas. He needs to get on top on Hamilton early doors and make a bid for a title run. Can he do a Rosberg? It's the only way to stop Hamilton running away with it. But as ever with Hamilton, he's so damn quick, you just can't see anyone beating him.
Excitement rating: 8/10. This one's got real potential, and if Bottas does get the jump on Hamilton at the start, watch Hamilton come back.
7. Robert Kubica vs. Formula 1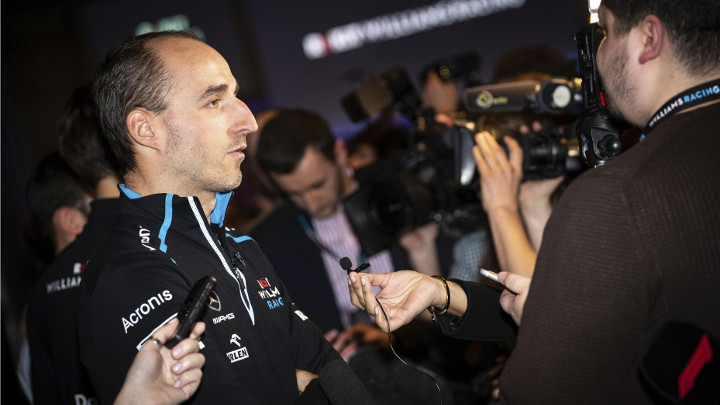 ADVERTISEMENT - CONTINUE READING BELOW ↓
One of the feel good stories of F1 2018 was the announcement of Robert Kubica returning to F1 this year, for Williams. The Polish driver who looked like being on par with Hamilton before his rallying crash will make a comeback after nine years. Ultimately, there is no rivalry with this one—we at TG hope he comes back strong.
Excitement rating: 10/10. He's already won no matter how he fares.
NOTE: This article first appeared on TopGear.com. Minor edits have been made.