Black and gold suits Formula 1 cars. Plenty of stunning and successful Lotus racers from the '70s will attest to that. So, about time the black-and-gold scheme was back on the F1 grid, no? Thanks to Haas, it will be in 2019.
This is the Haas VF-19, set to be campaigned by Romain Grosjean and Kevin Magnussen. It won't be seen in the carbon until the first pre-season tests next month, so for now, we've got these murky renders to pore over.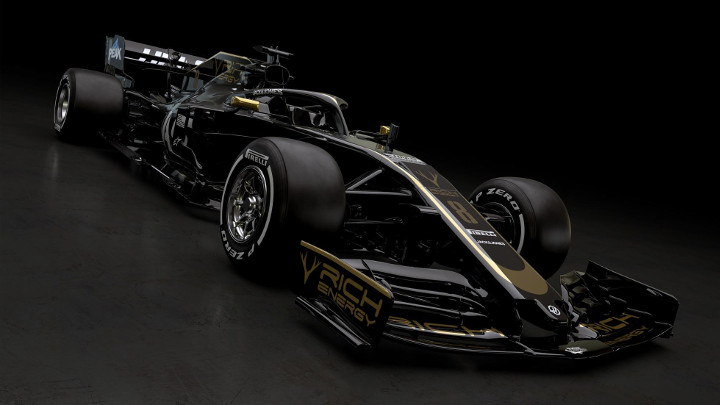 Chief among the tweaks for 2019 is an even wider, less fiddly front wing. It's intended to be less disturbed by 'dirty air' flowing off the car in front, helping drivers follow each other closely and encourage overtaking. Hmm...wouldn't that be sorted by removing the wings altogether? Just a thought.
Power comes from Ferrari's 1.5-liter turbo-hybrid V6, and the car weighs 743kg including driver. What a porker. An Ariel Atom is waaay lighter than that.
We'll find out where the Haas appears on the time sheets next month. In the meantime, do you like the livery?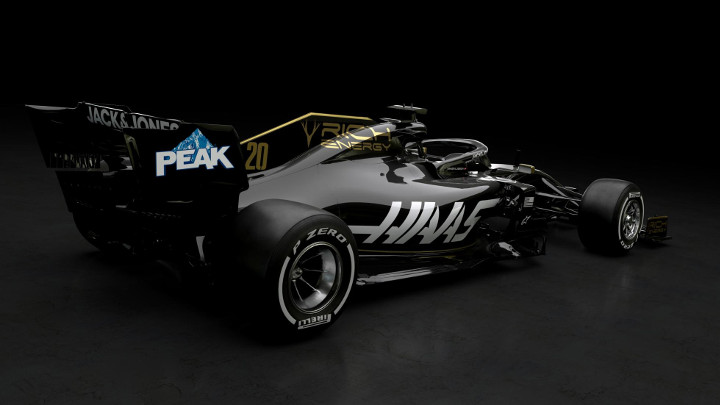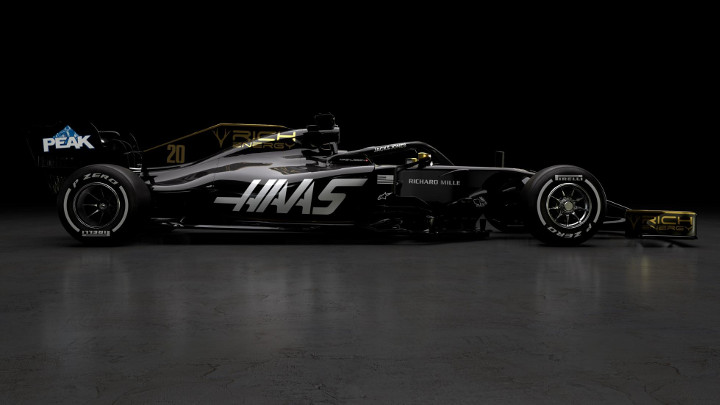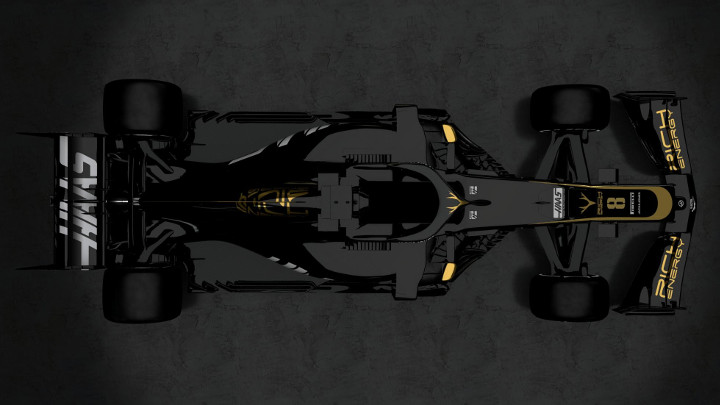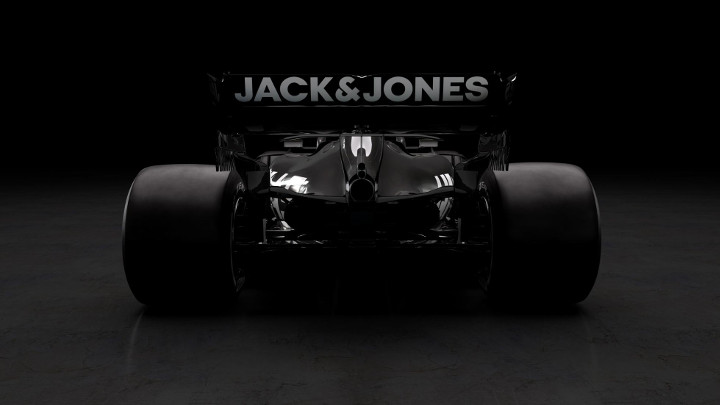 NOTE: This article first appeared on TopGear.com. Minor edits have been made.