Welcome, one and all, to the Formula 1 Class of 2020. For the coming season, it's all about evolution rather than revolution, says F1 (the big changes, of course, are coming in 2021). So, for this year, the cars will look and act remarkably similar to before—with the only real changes being less metal in the front wings to reduce punctures, and a return to the good old checkered flag rather than that stupid light panel we had to endure last year.
1) Haas VF-20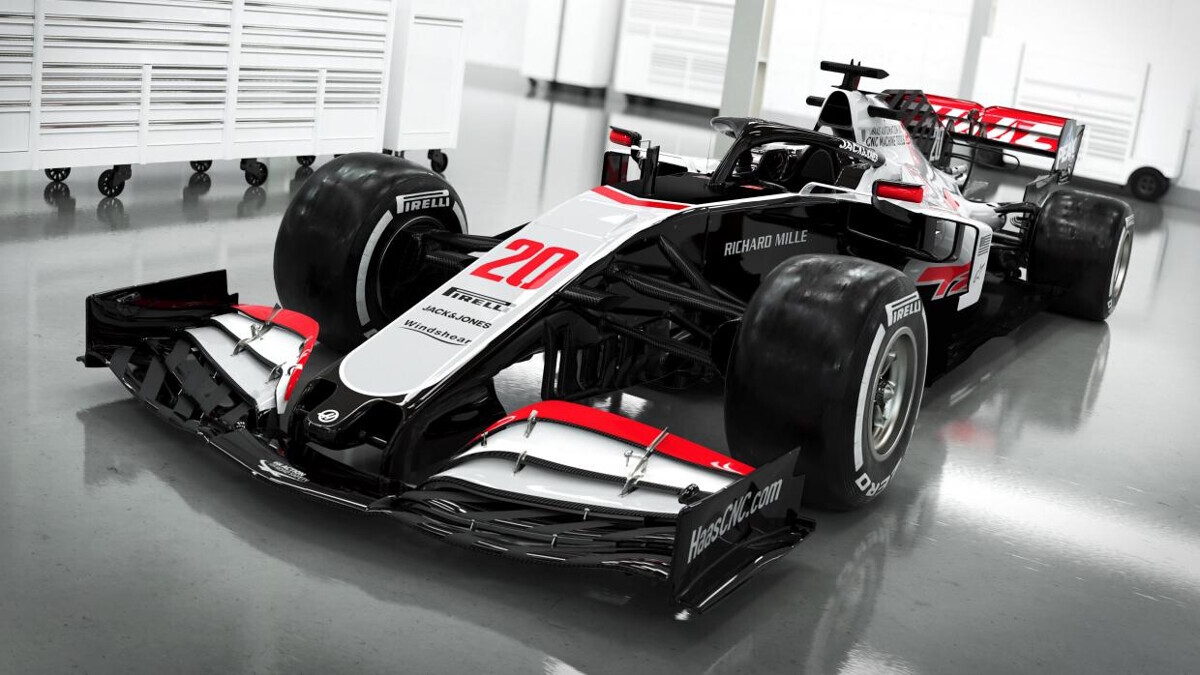 Also much like last year, Haas is the first team to unveil its brand-new colors. Well, we say new—the American outfit is actually throwing it back to the white, black, and red it used in 2016 and 2018. Last season's black and gold livery was incredibly cool, but presumably, that came about because of the team's former title-sponsor. The less said about this, the better.
ADVERTISEMENT - CONTINUE READING BELOW ↓
Haas's 2019 season was a bit of a nightmare, too, with Romain Grosjean and Kevin Magnussen—who will again drive for the outfit this year—scoring a total of 28 points to finish above only Williams in the constructors' championship—although no doubt that'll make excellent viewing for all of us when the new series of Drive to Survive is released on Netflix. Sorry, Guenther.
2) Ferrari SF1000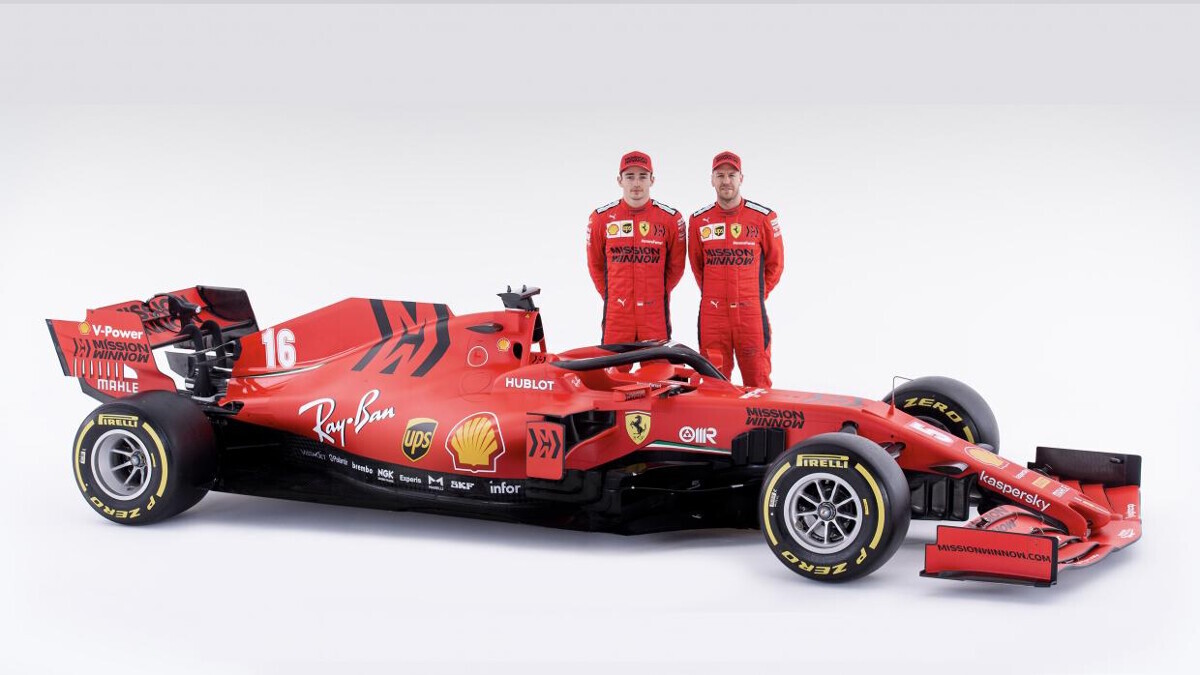 Second to reveal a new (not that new) look is Ferrari. This is the SF1000—so named because the 2020 season will see the Scuderia become the first team ever to take part in 1,000 grands prix. Impressive.
Aero was Ferrari's biggest enemy last season, but things started to come together later in the year, so the lack of rule changes will no doubt help its 'catch Mercedes at all costs' cause. Ferrari itself has said the SF1000's new aerodynamic concept is 'extreme,' with the whole car packaged to be much narrower than before. The unloaded outboard front wing remains for now, too.
ADVERTISEMENT - CONTINUE READING BELOW ↓
Recommended Videos
"It is also a little bit more red than last year," added Charles Leclerc, who will still be driving alongside Sebastian Vettel. Thanks, Charles.
3) Red Bull RB16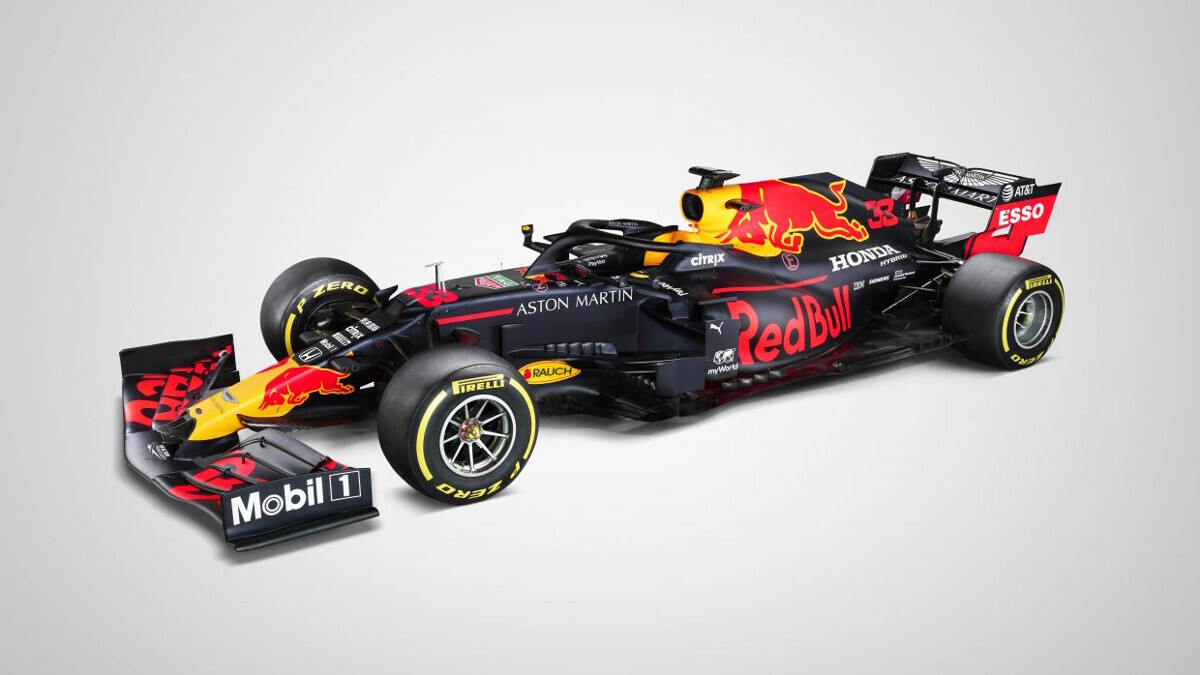 Red Bull has finished third in the constructors' championship standings for the past three seasons, and Max Verstappen drove the RB15 to three wins in Germany, Austria, and Brazil in 2019, so it should come as no surprise to see the energy-drink manufacturer as the third team to unveil its contender for 2020.
The RB16 is the second Red Bull to be powered by Honda, and the last that will feature the Aston Martin name and badges after Lawrence Stroll's investment in the British marque. The matte paint returns once again, as do both Verstappen and Alexander Albon. Reckon they can break that third-place hoodoo this season?
4) McLaren MCL35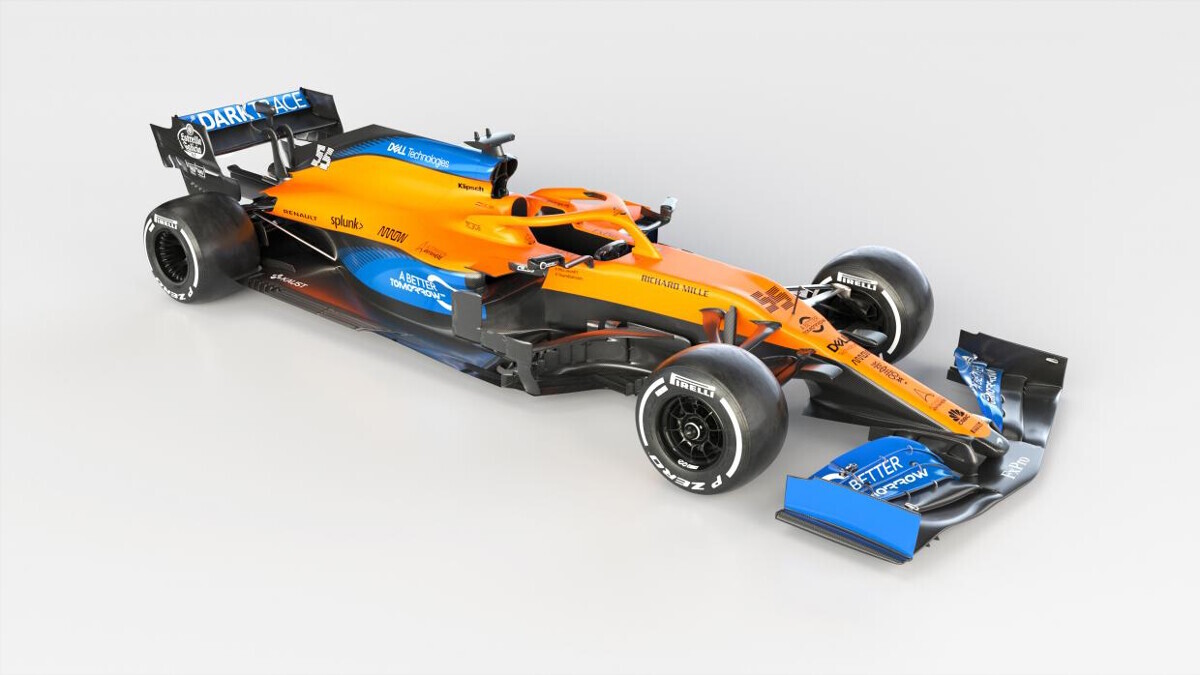 ADVERTISEMENT - CONTINUE READING BELOW ↓
McLaren has now had two full seasons to get to grips with Renault engines, and this new MCL35 will actually be the last car to bear the fruits of the ever-improving partnership before a switch to Mercedes power from 2021.
A fourth-place finish in the constructors' standings was perhaps as good as the Brit team could have hoped for in 2019, but Lando Norris and Carlos Sainz Jr. will be looking to break the top-three dominance of Mercedes, Ferrari, and Red Bull in 2020.
The team's new livery is (shock horror) still orange, but for this season, it's gone matte and given way to a fair bit of bare carbon fiber—we like. All that remains is for Norris and Sainz to turn that Twitter banter into race wins.
5) Mercedes-AMG F1 W11 EQ Performance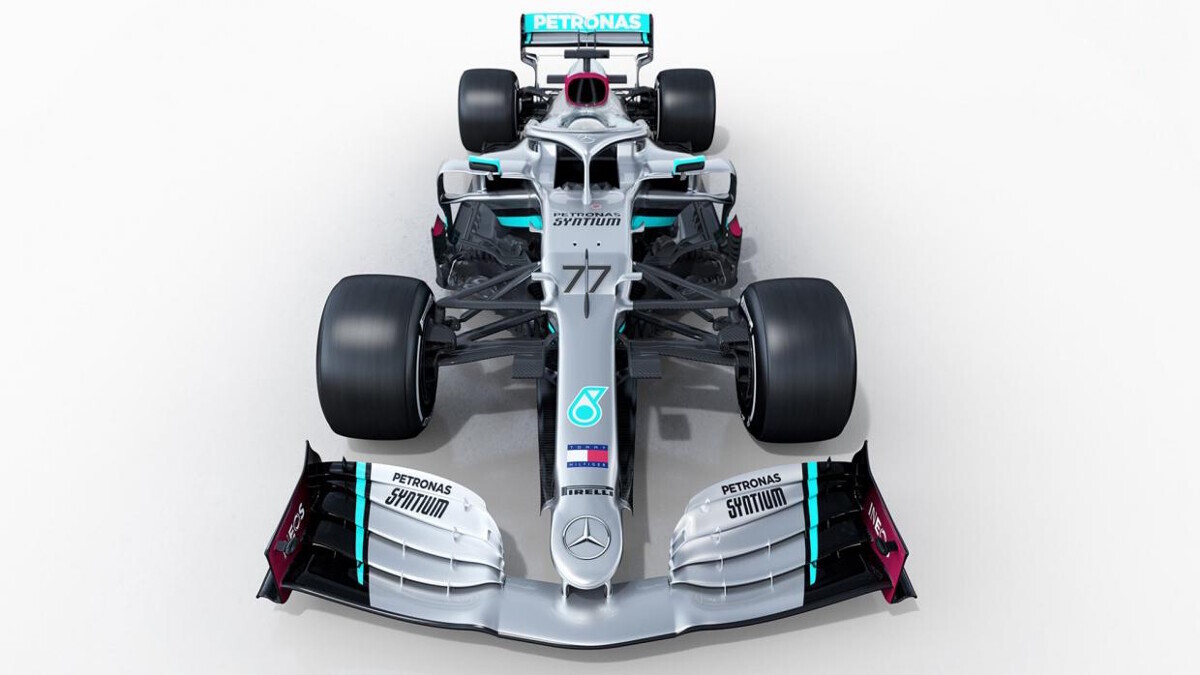 Here it is, your 2020 Formula 1 title-winning car. Just kidding. Or are we? Anyway, although this might look similar to the triumphant W10, there have been quite a few changes under the skin. For example, Merc has redesigned the side pods with lower crash protection to improve airflow—something Ferrari did back in 2017 and most of the grid has since copied. There's also an obvious step in the nose, just behind the front wheels. And there's the dual-axis steering system, which was the talk of the paddock during pre-season testing...
What else to mention? Oh, yeah...red. On a Mercedes. And far more obvious than the single red star for Niki—the Italians will be furious.
6) AlphaTauri AT01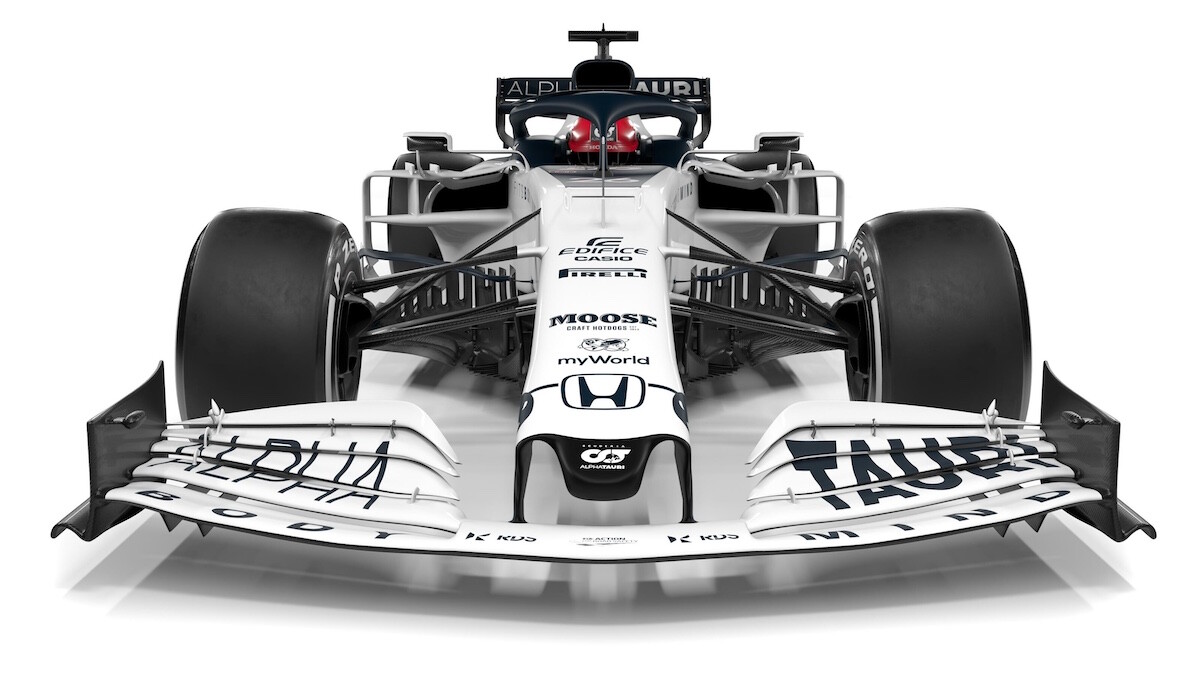 Toro Rosso clearly doesn't want anyone forgetting that it has changed its name this year. How many times can you count the words 'Alpha' and 'Tauri' on the AT01 above? We think it's at least eight.
ADVERTISEMENT - CONTINUE READING BELOW ↓
Still, Toro Rosso has done a cracking job with that livery, now that it's no longer restricted by its corporate colors. The white and navy-blue look is striking but simple. Top work all involved. Daniil Kvyat and Pierre Gasly both return to drive for Toro Rosso in the 2020 season. What was that about a name change?
7) Williams FW43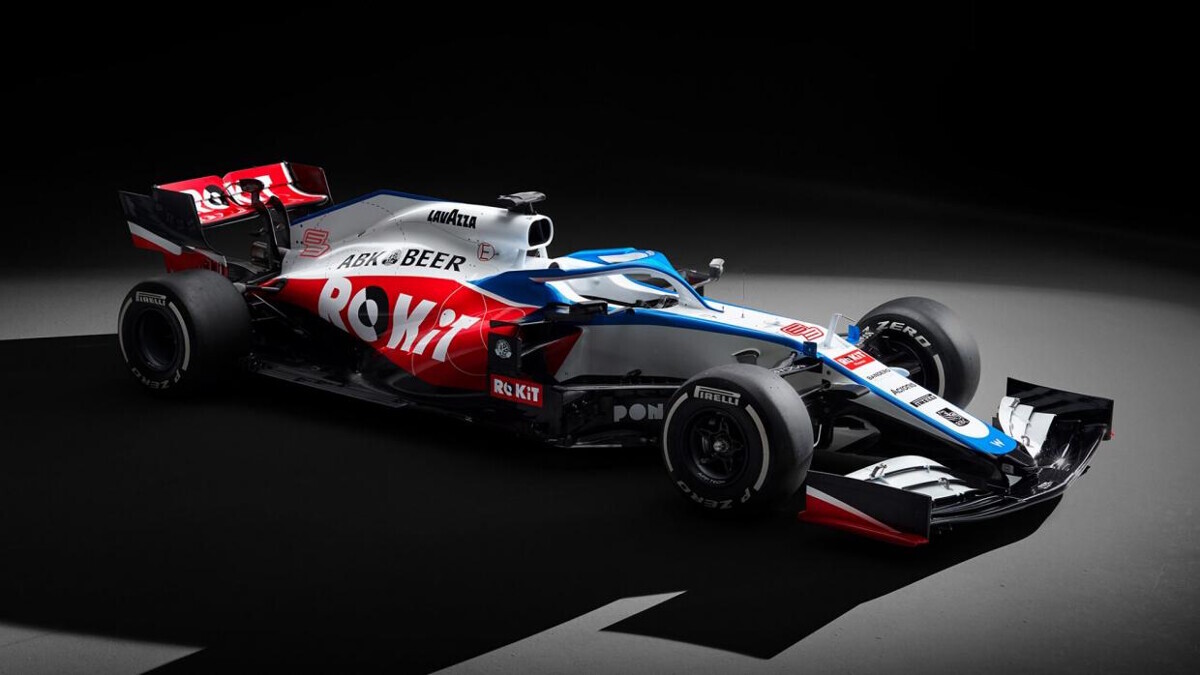 Last season was a disaster for Williams, and made for difficult viewing for most race fans. Robert Kubica scored the team's only championship point after post-race penalties in Germany, but he'll be replaced by Canadian Nicholas Latifi for 2020. George Russell returns, though, and here's hoping the FW43 provides the youngster with a platform that's at least capable of competing with the other backmarkers.
The team is running on a seriously tight budget and eschewed the now-traditional glitzy launch event, instead just plopping some pictures of the car up on the Internet—not that we're complaining, others have much to learn here. There's even more prominence for the team's title sponsor in the livery, and those involved have been at pains to stress this is a development of last year's car. At least that means it'll be ready for testing this time...
8) Racing Point RP20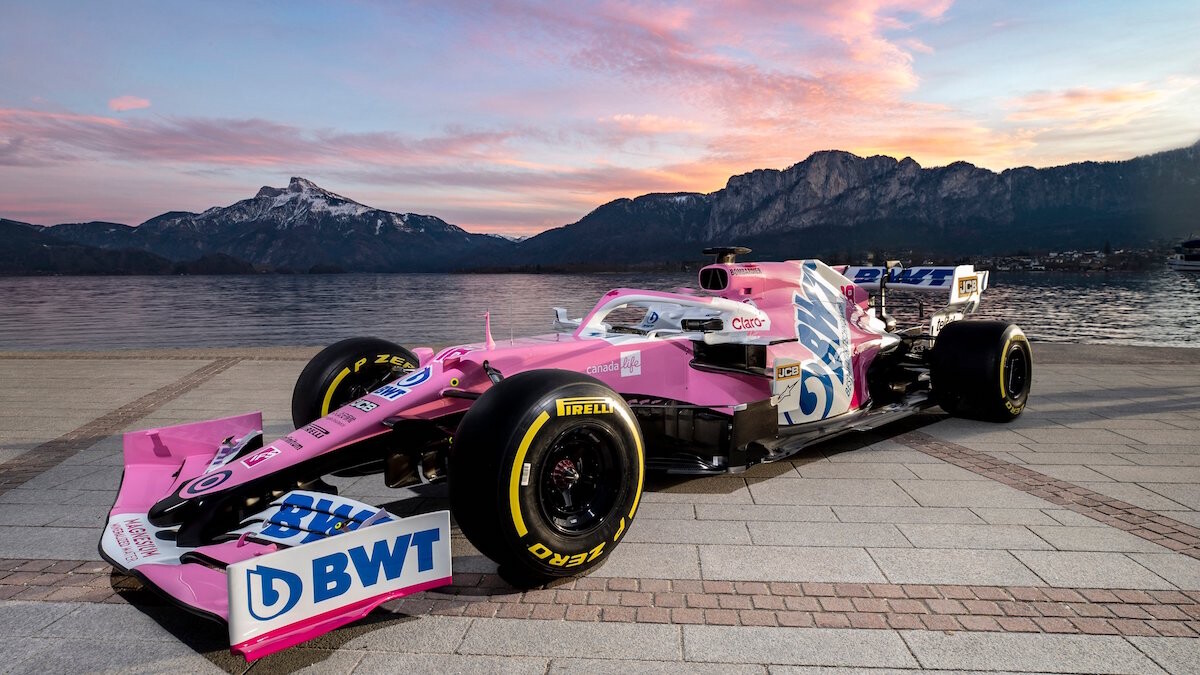 Another inventively named 2020 car is the Racing Point RP20. Do teams actually pay people to come up with these?
Anyway, once again, the Racing Point will be the most recognizable car on the grid as the pink color scheme returns. Will this be its last outing, what with Lawrence Stroll bringing Aston Martin on board next season? British Racing Green livery, anyone?
There's a new title sponsor for 2020, and both Lance Stroll and Sergio Perez retain their seats, while the RP20 itself is already drawing strong comparisons to Merc's W11 in testing.
ADVERTISEMENT - CONTINUE READING BELOW ↓
9) Alfa Romeo C39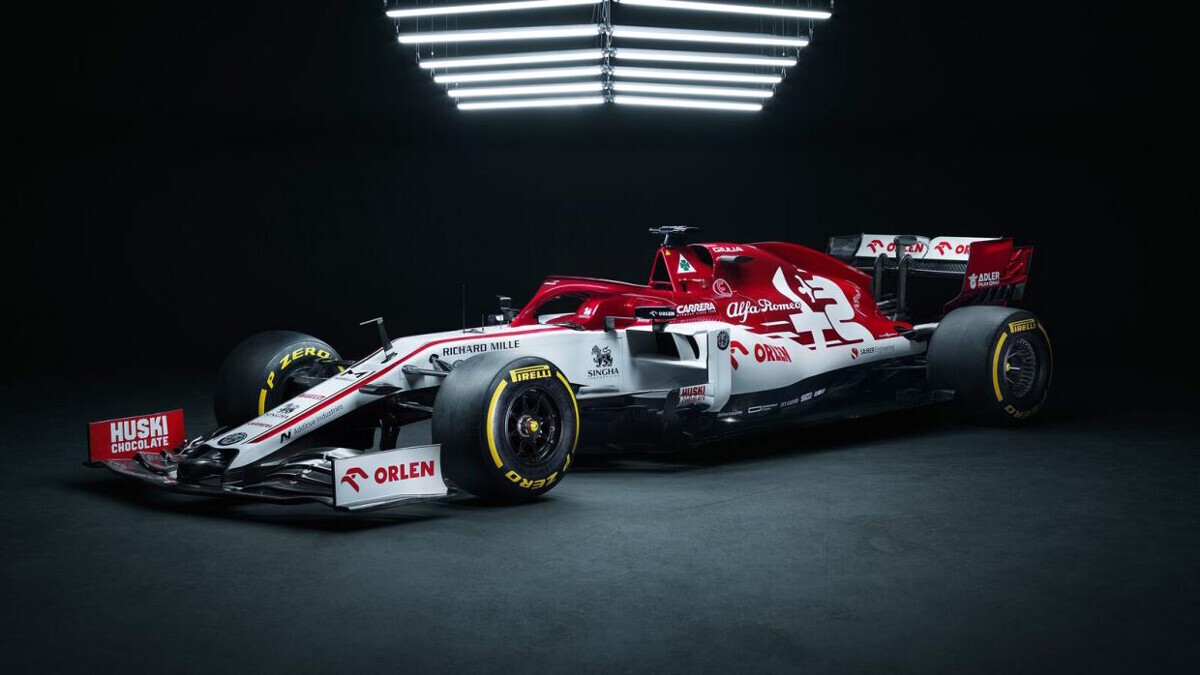 Alfa Romeo teased its new C39 with a snakeskin-like livery for the pre-season filming days. Y'know, shedding skin and all that...
Kimi Raikkonen and Antonio Giovinazzi pulled the covers off the final color scheme at testing, though, and things are all very predictable. Anyone else recognizing a theme in this gallery? There's white, there's red, and there are Alfa logos everywhere. The C39 might not end up as a museum piece like Alfa racers of old.
Still, Kimi could break Rubens Barrichello's record for grand-prix starts this season. Well done, that man.
10) Renault RS20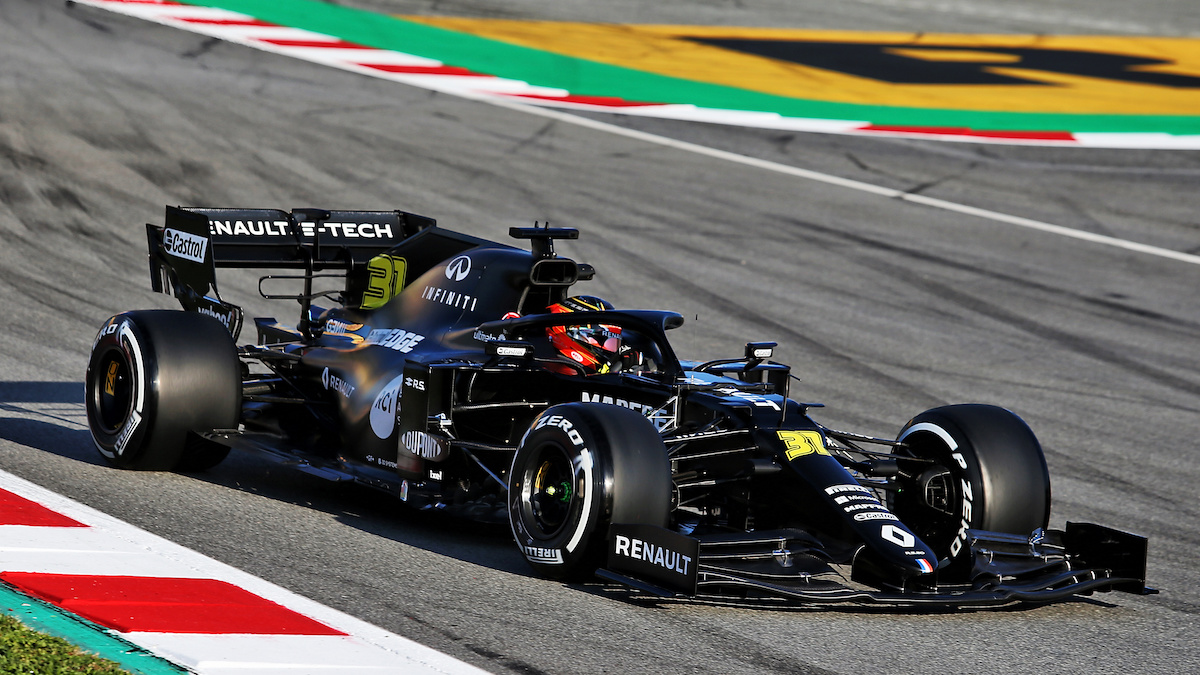 Last but not least is Renault's RS20, which broke cover during the first pre-season test in Barcelona. The new car shows some distinct aerodynamic changes over its predecessor, particularly in the slimmer nose design, and drivers Daniel Ricciardo and Esteban Ocon would be hoping these updates are enough to improve on the team's 2019 results—they finished fifth overall, behind a resurgent McLaren.
Renault did get a decent amount of test laps after running into a couple of issues early on in the pre-season shakedown, even finishing fourth overall at the end of the first three days. Not that the result means anything at this point—it's not until the Australian GP on March 15 that we'll get a better idea of the true pecking order. Bring it on.
NOTE: This article first appeared on TopGear.com. Minor edits have been made.