Like some of us on the Top Gear team, Mercedes-AMG Formula 1 driver Valtteri Bottas is growing a mustache for Movember. We spoke to him via Zoom a week ago, to compare facial hair and find out how he's coped during 2020...
Top Gear: You're quite publicly growing a mustache for Movember. What's your motivation?
Valtteri Bottas: I think it's a great thing. Men don't speak about things like mental health or testicular cancer that much, and it's great to have a month to remind people of those kind of issues and raise money for those who need support. I just want to help.
Drivers don't discuss men's health issues much, to be honest. Conversation is obviously performance-focused—that's the main thing in the paddock to focus on, and on race weekend, we rarely speak about those other things.
Is there support within your own team, though?
For sure. There are so many people you need to rely upon on a race weekend, and you make good friends here. The relationship with the core engineering team on my side of the garage is really, really supportive and open, so we can speak about anything. If anyone makes a mistake, they can always speak about it and get support. One of the key things we tried to create in the team is to keep it open; there's nothing you can't talk about.
Continue reading below ↓
Recommended Videos
Has that interaction been trickier in 2020?
It is different. We don't have any physical drivers' meetings like we used to; it's now all done virtually. And actually, there are race weekends where I don't really see my engineers. There are only a few people I'm in close contact with. Many times, I'm in my room and I'll just put the helmet on and walk into the garage, jump in the car, then come back and do the meetings digitally. There's definitely less time to interact with the team.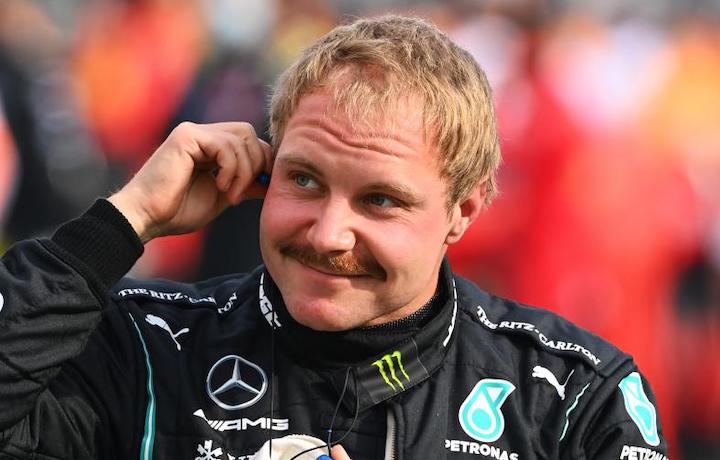 It was quite a big shock in Melbourne when we realized there wouldn't be any racing for three months. But I quite quickly realized I need to make most out of that time, doing lots of things that I normally wouldn't have the time to do. To enjoy my life in a different way.
The first lockdown period was actually a nice time to realize that when I stop driving, there are so many other things through which I can enjoy life. It was nice to realize I'm not going to be lost when the driving comes to an end, I'll have new projects and things to keep me busy. I'll be happy after driving.
What kept you sharp while you waited for F1 to return?
I do rallying for fun, but I also feel it's good for me to keep driving something different, to practice my car control. The driving is different, much more instinct-based, reacting quickly, and you have one guy extra to listen to—the co-driver! It keeps you sharp. That's what I did every week when I was in Finland in lockdown. I found a way to do it safely with a private team who were renting an R5 Skoda to me.
What do you drive away from the circuit?
I only own one car personally. In the future, I will have more, but I'm not a car collector yet. Watches, though, I've been collecting since quite a young age. It turns out now I'm collecting bikes as well, I'm always looking for new bicycles!
I've got a Mercedes-AMG GLC 63 S in Monaco as my company car. I chose an SUV as sometimes I'll take the bike places. In Finland, I have the AMG GT S—that's the car that I own myself. I was really hoping that this year, I'd have the chance to do some testing in the AMG One—with the restrictions, it hasn't happened—but I'm actually getting one. Hopefully next year, but I know it's been a bit delayed. That will live in Monaco where I spend most of my time. It would be nice to do some hot laps of the Monaco street circuit in that car.
How do you relax away from the paddock?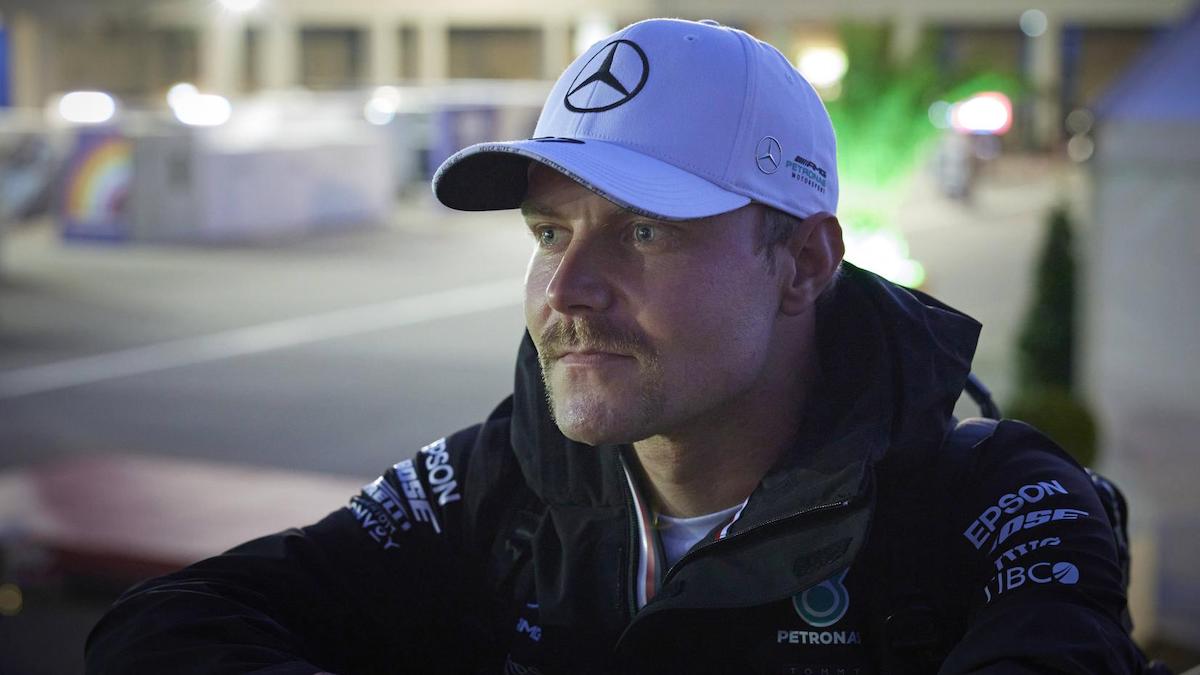 It's actually other sports! Cycling is a big thing for me—a great way to mentally relax, though it's not so good for physically relaxing. I'm a big fan of ice hockey—that's my number two passion. I played it for 10 years then kind of stopped at 18, but now every winter, when I go back to Finland I play with my friends.
Mercedes is okay with that, our team are actually pretty good with us doing many things—it's all common sense, you can actually injure yourself anywhere. We're pretty free because they know we need to do other things in our life besides Formula 1. Ice hockey is a good way to keep in touch with friends and family back home. I like simple things: good company, food, coffee, wine. Those are my passions.
And good for your mental health...
It's so important to have a close network of people outside of your work—or your sport—that you can rely upon and speak about things with. It's not like everyone has that. Especially this year: I imagine many people have not been able to see family or best friends, so it's definitely been a challenging year for everyone.
For men, it could be a pretty big step to speak about these things, because everyone wants to be the tough guy and always say everything's fine. It's a big step for many people to speak about it. There's actually nothing wrong in doing so—you have to if you feel like you need help.
NOTE: This article first appeared on TopGear.com. Minor edits have been made.