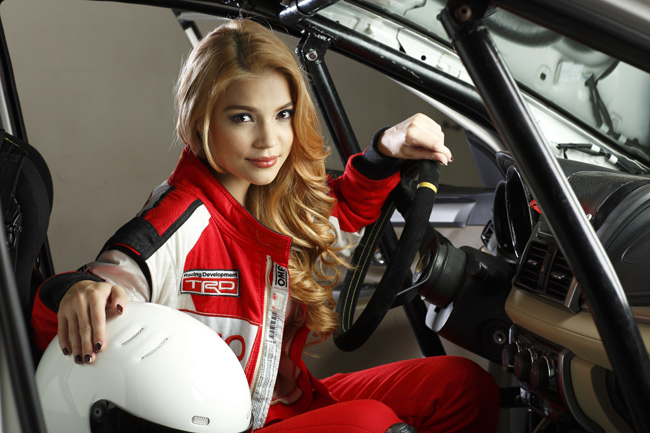 When Toyota Motor Philippines says that the first race of the 2014 Vios Cup season is a waku doki festival, the company means exactly that. Happening on May 24 at the Clark International Speedway, the race promises fun not only for motorsports enthusiasts, but for everybody as well.
Aside from the wheel-to-wheel racing action happening this weekend, here are five reasons you should bring your loved ones to the action-packed festival that is the Vios Cup:
1. Check out cars on display and try racing simulators. There will be 30 cars on the grid this Saturday. But in addition to these Vios Cup cars, there will also be automobiles on display. Racing simulators will also be at the venue, perfect for father-and-son bonding.
2. Watch our current Traffic Stopper in action on the track. No less than Rhian Ramos graced our May 2014 issue (which is also the same reason you should grab a copy of the magazine via the Summit Newsstand). Catch other celebrity racers on the grid intensely battle it out with motoring journalists and private racers.
3. Witness track-day competitions and Keiichi Tsuchiya's drifting exhibition. The Vios Cup cars may be the center of attention in the two-heat race, but TMP wants spectators to also see Drift King Keiichi Tsuchiya's exclusive exhibition and other track activities.
Continue reading below ↓
Recommended Videos
4. Try outdoor activities like reverse bungee jumping. The Top Gear Philippines team had a blast when we tried this out during the exhibition race in January. Here's a tip: Take a group selfie while one of your friends is being flipped in the air.
5. Cap the night with music by Itchyworms. So what happens after the winners get to stand on the podium? An awesome band gets to take the stage and rock the night away. Enjoy the free concert!
Photo by Ocs Alvarez