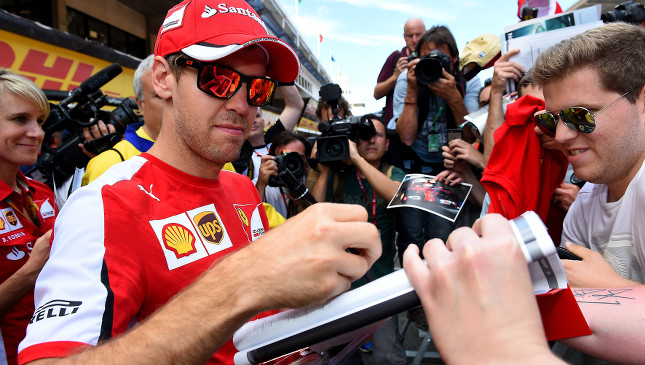 After three weeks off, Formula 1 resumes the 2015 season by kicking off the European leg in Spain this weekend. This is the 25th Spanish Grand Prix to be held at the Circuit de Catalunya, which also sees a lot of activity in the off-season as a winter testing venue. It features a lot of high-speed corners (some of them blind or uphill), a couple of slow left-handers, and tight, twisty final turns leading on to a very long main straight. Kimi Raikkonen holds the current lap record 1:21.670, set in 2008 during the V8 era.
1. First, let's take a look at the drivers' use of power-unit components after four races. The information below is supplied by the FIA. Each driver is restricted to four units of each power-unit component.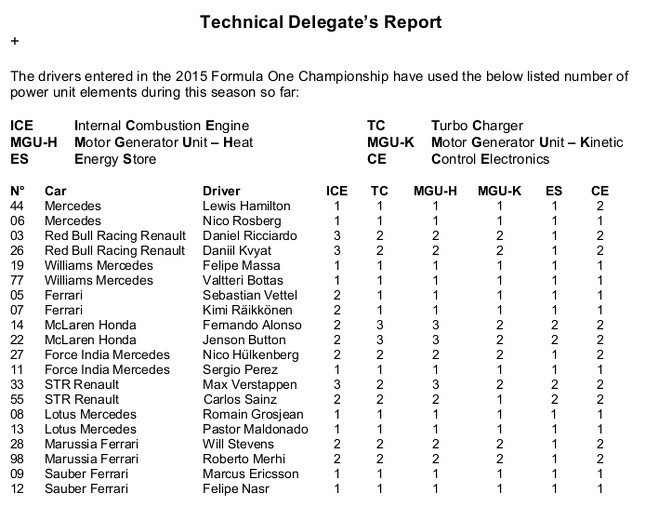 ADVERTISEMENT - CONTINUE READING BELOW ↓
2. Free practice in Barcelona is commonly treated as a mini testing session given all the upgrades the teams bring for their cars. It's a true measure of in-season development, especially with regard to aerodynamics, so if you happen to catch free practice, listen closely to the commentary for news on new bits and pieces. And on Saturday, qualifying will show if there are changes to the pecking order as far as ultimate speed is concerned.
3. McLaren's Jenson Button shares that his team has "upgrades with the power unit, upgrades aerodynamically with the car, but also mechanically there are a few things as well." Easily the most noticeable change, however, is the MP4-30's new livery, described in the official press release as a "dynamic, predatory, graphite-gray coloration, complemented by McLaren dayglo 'Speedmarks' and keylines." With this, the Woking squad drops the chrome-silver livery it had run since 1997.
4. Kimi Raikkonen's brilliant run in Bahrain notwithstanding, there is no certainty he will race alongside Sebastian Vettel in 2016. The ongoing rumor is that Valtteri Bottas, who will be a free agent after 2015, is the prime candidate to replace Raikkonen at Ferrari. A Finn for a Finn?
ADVERTISEMENT - CONTINUE READING BELOW ↓
Recommended Videos
While team principal Maurizio Arrivabene has neither confirmed nor denied anything, he did tell German publication Bild that he "would rather look around for a young, talented driver to unite with Sebastian." On Raikkonen, he said: "If he continues like this, we will extend for another year. But performance alone is only one thing--I also like how he and Seb work together. They even sometimes travel together, so these are things that do influence a decision."
5. Fernando Alonso always has impressive performances in front of his home crowd. According to Formula1.com, he "has amassed 120 championship points over 13 appearances" here; Michael Schumacher is the only other driver to score triple-digit points at this venue. Alonso also won the 2013 staging from P5 on the grid, making him one of only two drivers in the past 10 years to win in Barcelona without starting from pole (the other being Vettel in 2011, from P2). Are we about to see the Spaniard score McLaren's first points in 2015?
ADVERTISEMENT - CONTINUE READING BELOW ↓
At a glance: Spanish Grand Prix
Circuit: Circuit de Catalunya
Lap distance: 4.655km
Number of laps: 66
Dry-tire allocation: hard (prime), medium (option)
Saturday free practice 3: May 9, 5pm
Saturday qualifying: May 9, 8pm
Sunday race: May 10, 8pm
*Schedules are in Philippine time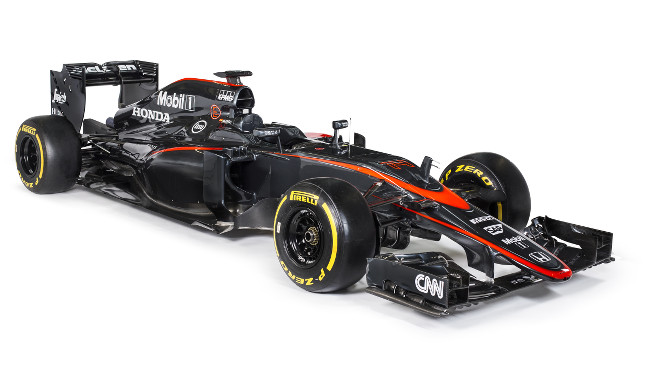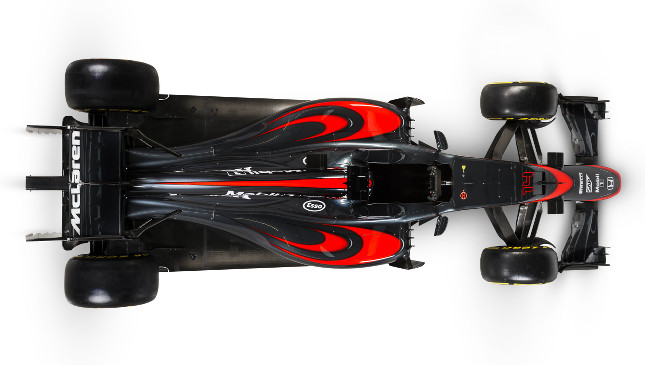 ADVERTISEMENT - CONTINUE READING BELOW ↓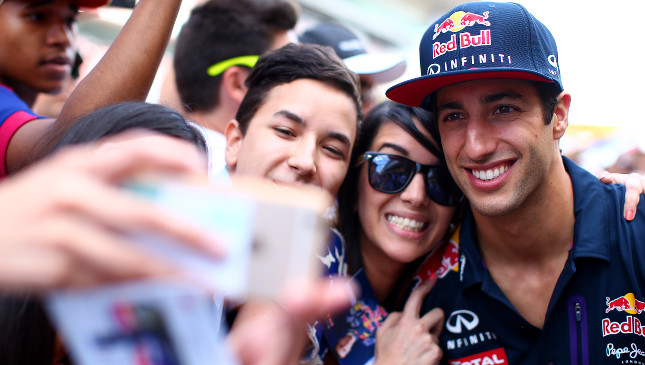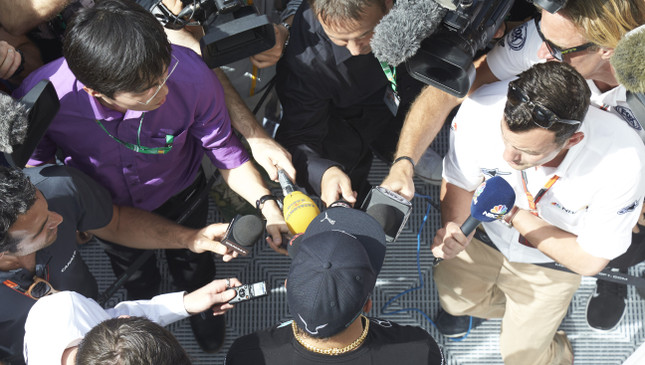 ADVERTISEMENT - CONTINUE READING BELOW ↓