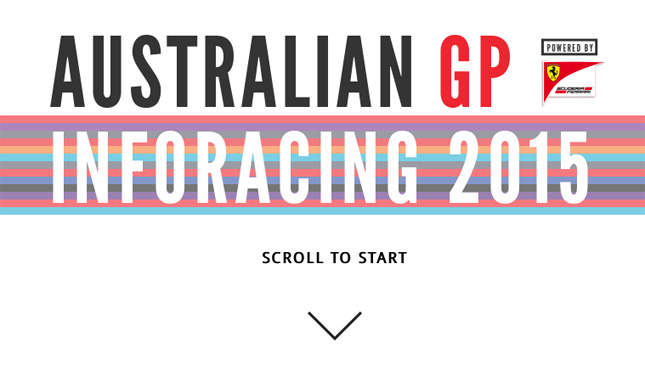 If you're a Formula 1 fan who is so passionate about the motorsport that a live broadcast of a race just isn't enough to sate your racing appetite, you need this in your life. Trust us.
If you're crazy about F1, you know the drill: You devour even the pre-race program on TV, you watch the race proper, you stay tuned for the podium ceremonies, you go to your favorite F1 website for a full transcript of the post-race press conference, you read the tweets of the superstar drivers, and you even check out our awesome race recap (ahem). In other words, you consume everything stamped with "Formula 1" just to keep yourself abreast of the latest developments concerning your favorite team and driver.
That's nice. But if you want a nontraditional and infinitely more fun way of reviewing the just-concluded race, we would like to point you in the direction of Scuderia Ferrari Inforacing, a new website that offers an "animated lap chart" that basically lets you take a thorough look at a race in a new and interactive way. Think of it as a collection of stop-motion infographics.
Here's how it works: When you go to the website, you will see just the name of the race against a white background: "Australian GP Inforacing 2015." And then there's the curious invitation: Scroll to start. That's where the fun begins.
Continue reading below ↓
Recommended Videos
Using your computer mouse's scroller (or laptop's trackpad), you scroll down and get shown a chart representation of the grid (see image below). Keep scrolling and the virtual cars will proceed to move forward, as though they're in a linear race. Everything that transpired during the race will be shown on this Inforacing chart, including the exact lap where Driver X crashed his car or the exact moment Driver Y changed his tires. It's a really refreshing way of reviewing the race.
We'll stop explaining before we spoil the whole experience for you. Just go to the website now and try it out for yourself. Feel free to thank us later.