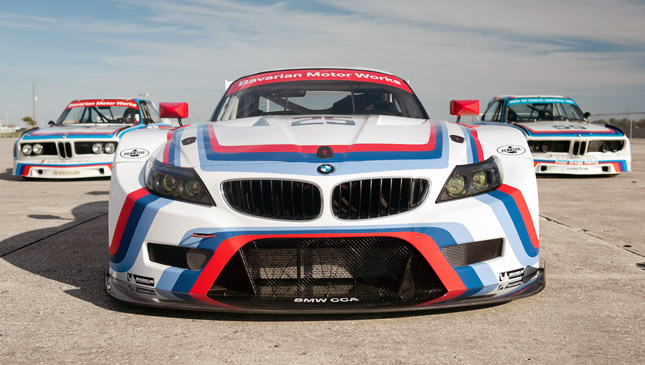 BMW is marking the 40th anniversary of its very first race win in the United States at the 1975 12 Hours of Sebring endurance race by reviving the livery of its cars for the 2015 running of the very same racing event.
BMW North America was established in 1975, and one way the German car company made its name known in the US was to run at the IMSA Camel GT Series that year with two 3.0 CSL cars. While the very first race at the 24 Hours of Daytona was a disappointment for the team, the outfit bounced back in the second race at the 12 Hours of Sebring through the Herculean effort of driver Brian Redman in the No. 24 car. With substitute driver Allan Moffat unable to match Redman's pace, Redman drove for more than seven hours of the 12-hour race to claim BMW's first victory on American soil.
For the 2015 12 Hours of Sebring on March 21, BMW is reviving the livery used by the CSL race cars for this year's pair of Z4 GTLM race cars.
How would you rank BMW's livery next to the classic ones like Gulf Oil and Martini Racing?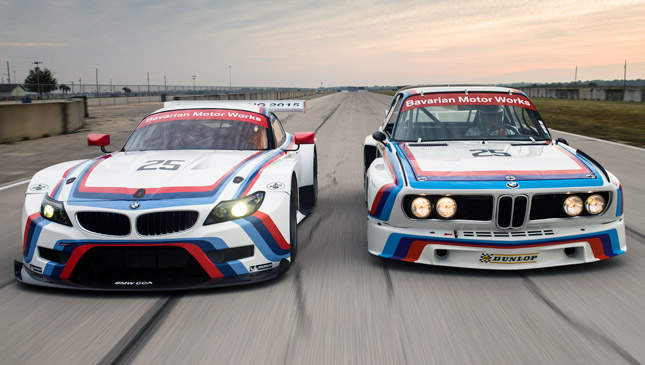 Continue reading below ↓
Recommended Videos