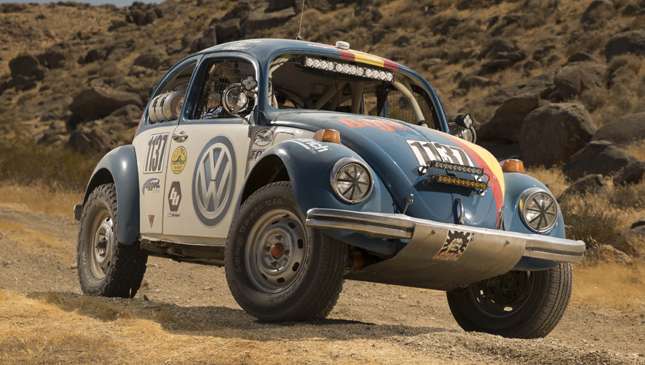 Ah, the Baja 1000. It's taking place from November 14 to 18, and this year marks the competition's golden anniversary. That's half a century of celebrating off-road motoring skill and perseverance, and bringing together some of the most capable vehicles on the planet.
Now by "most capable," you're probably picturing your usual collection of big-ass trophy trucks, full-size pickups, heavy duty SUVs, and other off-roading goliaths. Our favorite Baja 1000 entry here at Top Gear Philippines though is a little bit on the small side–a beautifully restored classic Volkswagen Beetle courtesy of Denver-based racers from Project Baja.
Continue reading below ↓
Recommended Videos
The team calls its creation a return to the origins of desert racing, saying their upcoming foray into the Baja California Peninsula is the ultimate challenge. Like many race teams, Project Baja was inspired by those who came before it. As team lead Josh McGukin puts it: "We were inspired by seeing the little underdog Beetle bouncing through the desert while the big Trophy Trucks made it look easy."
"Last time we attempted the event, back in 2014, we failed to make it to the finish line, but we are hoping to use everything we learned and six years of car development to help us get there this year," McGukin continues.
Of course, you can't enter just any Beetle into the competition. This one, dubbed "Tope" by the team, has been fitted with a variety of off-roading enhancements, including a heavy-duty rear torsion bar adjuster, all-terrain tires, reinforced trailing arms, front and rear skid plates, a roll cage, and Fox components just to name a few. But perhaps our favorite bit about Tope is that he runs on a stock Volkswagen 1.6-liter air-cooled engine. Nice.
It looks like Tope is pretty equipped for his upcoming 1,825km journey from Ensenada to La Paz, Baja California Sur. How about showing the little guy some love next week?