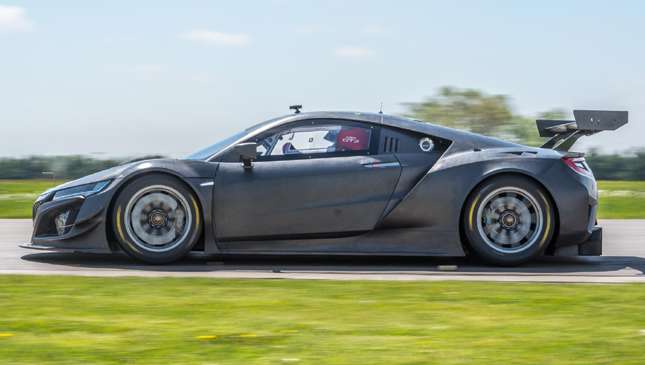 This is the Honda NSX GT3 racer. You know this car because you've seen it already. What you don't know is that Honda is now offering this competition car for sale to customers around the world.
For €465,000 (P27.5 million).
That's quite a lot of money, but this is a full-bore GT3 racing car, eligible for championships across North America, Europe (N24 and Blancpain), Asia, Japan (GT300), Australia and the Intercontinental GT championship.
It's completed more than 80,000km of on track development over the last year, racked up a couple of race wins, and will be built alongside the production NSX, with the final GT3 stuff bolted up in Italy.
It ditches the hybrid setup used on the road car—so no three electric motors and associated stuff—and instead uses the 500hp, 3.5-liter twin-turbo V6 driving the rear wheels only. It features a six-speed sequential gearbox, carbon clutch, adjustable dampers, Brembo brakes, and weighs in at a featherweight 1,240kg. A far cry from the road car's 1,725kg.
ADVERTISEMENT - CONTINUE READING BELOW ↓
So, a proper racer that looks the nuts, for a cool €465,000. End of story.
Except it's not. Because our interest has been piqued by this car being offered up for global sale. Early last year, Nick Robinson—one of the NSX's development leaders—said any potential NSX Type R could lose a significant amount of weight compared to the standard car. "There are places where weight could be cut out," he said.
Later, he added: "From the very start of the development, members of the engineering team were encouraged to venture into the world of motorsport to learn about the latest approaches to various areas, and then return to the vehicle development group to share their learning and see what could be applied."
And by applied, he means street-legal applied. "What works well on the track will inform future iterations and updates of the street car," he clarified.
Now that Honda has nailed the GT3 car's underpinnings and setup and is confident in selling it across the globe for toe-to-toe racing, does it mean a hardcore street-fighting NSX is edging closer? One can certainly hope so. And in any case, if you are a privateer racer or race team, does the NSX GT3 tempt you in a world of AMGs, BMW M cars, Audi R8s, Ferraris, Corvettes and Porsche 911s?
ADVERTISEMENT - CONTINUE READING BELOW ↓
Recommended Videos
As ever, we throw it over to you fine people…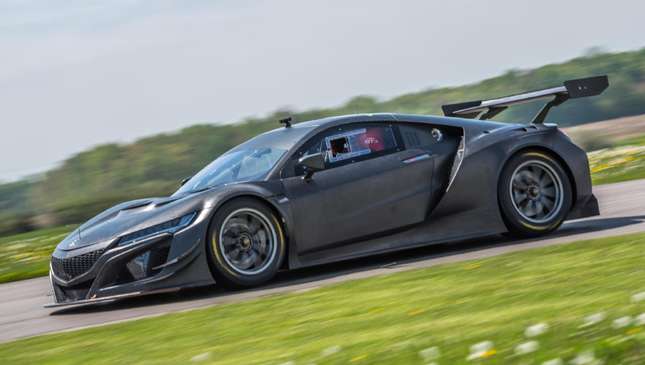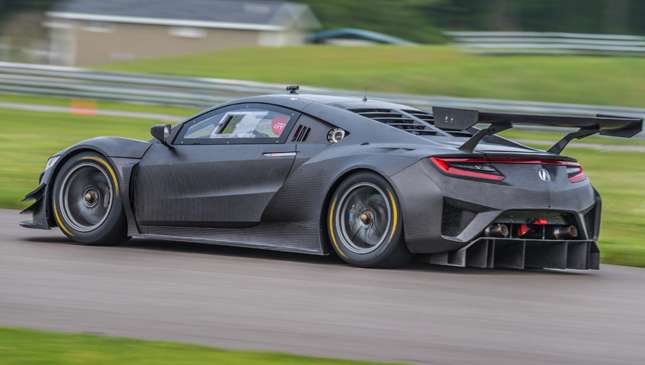 ADVERTISEMENT - CONTINUE READING BELOW ↓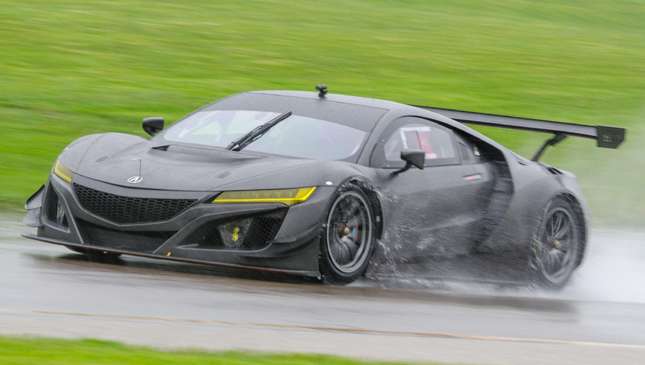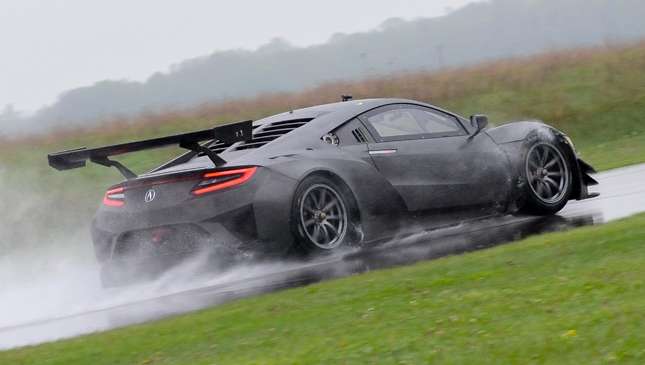 ADVERTISEMENT - CONTINUE READING BELOW ↓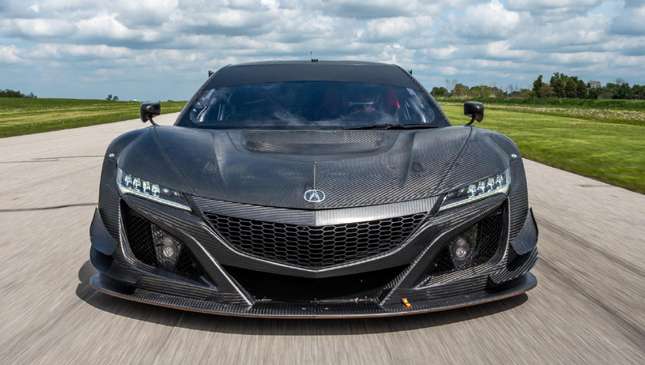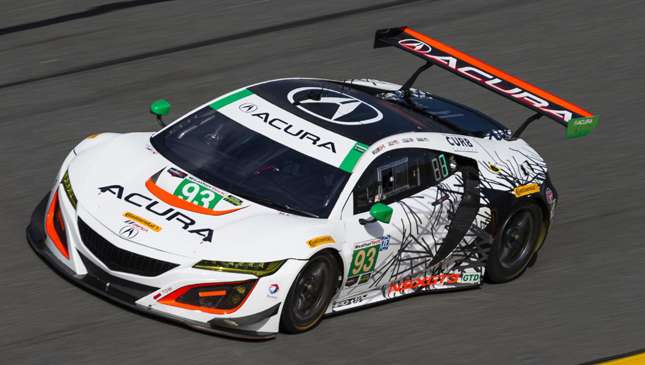 ADVERTISEMENT - CONTINUE READING BELOW ↓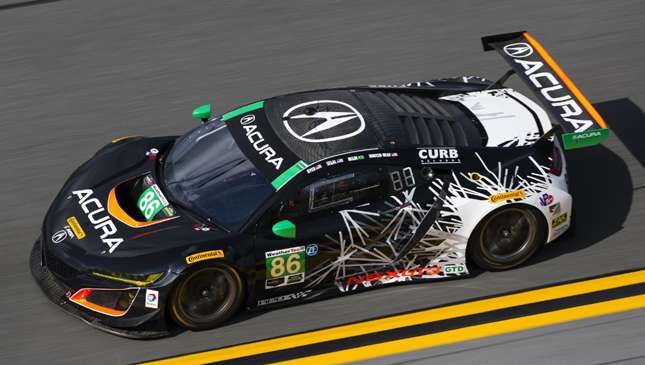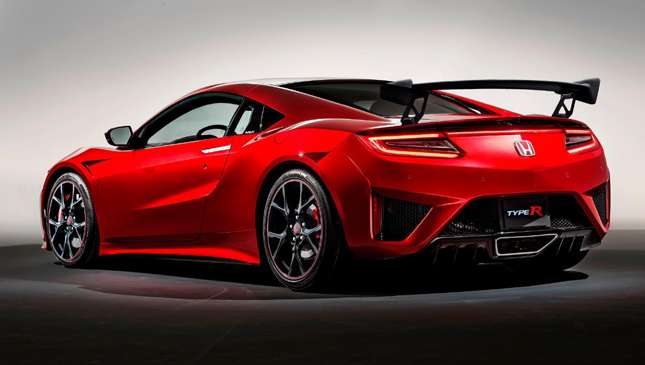 ADVERTISEMENT - CONTINUE READING BELOW ↓
NOTE: This article first appeared on TopGear.com. Minor edits have been made.