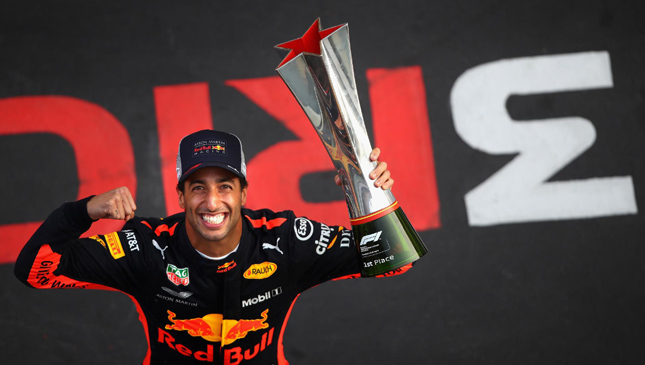 Helluva race. As we noted from the last Grand Prix in Bahrain, to see only the headline news sells the race very short, because an unpredictable series of events befell the drivers at Shanghai.
So, Daniel Ricciardo won, followed home by Valtteri Bottas and Kimi Räikkönen. The absence of Hamilton and Vettel on the top steps should tell you enough of what happened elsewhere. Vettel and Verstappen had a coming together that put Seb out of contention. Hamilton never had the pace.
Verstappen did, but kept running into people. Danny Ric? He had the pace and the race craft to make it all work. But his win—a commanding one, following a series of daring overtakes and moves—could have gone up in smoke, had it not been for a mere 30 seconds…
An engine problem at the start of the third free practice session meant Ricciardo's Aston Martin Red Bull needed a full engine change before qualifying took place.
The entire rear end of the car had to be dismantled, including the rear wing, suspension and gearbox assembly before they could even get their hands on the engine. "There are milestones in your head," explains Ricciardo's chief mechanic, Simon Rennie. "I'm sitting in the engineer's office glancing at the feeds, thinking: 'If the gearbox is on this time, we'll be okay.'
Continue reading below ↓
Recommended Videos
"Then, 'okay the gearbox is on. If the floor's on at this time, we'll make it.'"
Make it they did. With—according to Rennie—barely 30 seconds before Ricciardo made it into qualifying to set the sixth fastest time, lining up behind Vettel, Räikkönen, Bottas, Hamilton and teammate Verstappen.
A collision between the Toro Rossos triggered a safety car, allowing both Red Bulls to pit for fresh tires. Danny Ric came out and blitzed everyone.
It's worth noting that 2018 is the first season of the turbo-hybrid era where Mercedes hasn't dominated. Hell, it hasn't even won a race this year yet. The championship table has already closed up. Should title favorites Vettel or Hamilton win this year, it'll be a worthy fifth title for either driver.
Still, helluva race.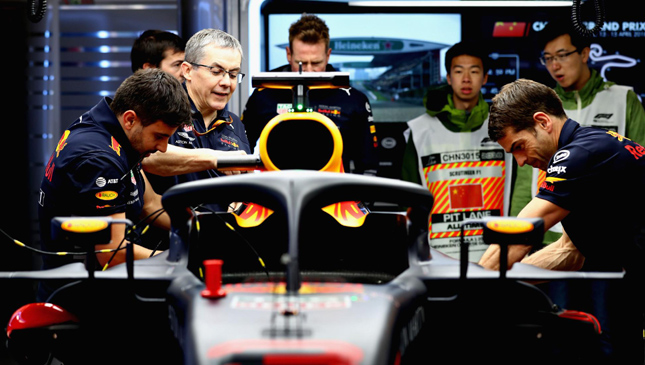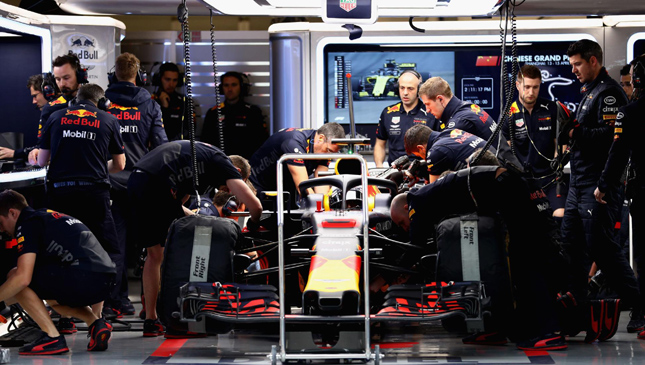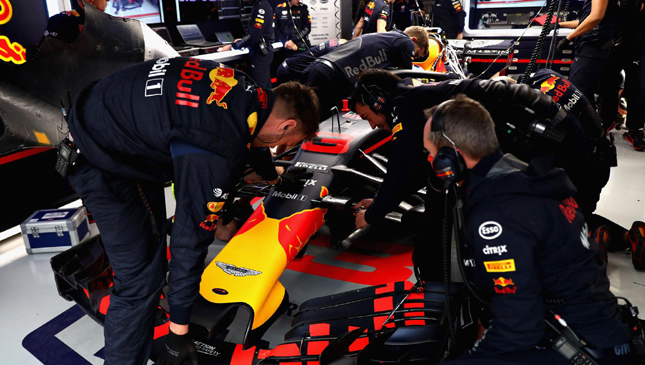 NOTE: This article first appeared in TopGear.com. Minor edits have been made.