"As sideways as the '70s, more power than the '80s." That's Hayden Paddon's claim about his electric Hyundai Kona rally car, the NZEVRC1. Or a regular Kona Electric with a rocket shoved firmly in its hindquarters.
The 'sideways' you can see in the picture below, but the 'power'? Given the'80s involved the no-limits Group B era of rallying, it's a big claim. But the Kona backs it up.
ADVERTISEMENT - CONTINUE READING BELOW ↓
"The EV package is capable of over 800kW (over 1,072hp)," says Paddon, "but we have focused on building this car to have comparable power to a current internal combustion rally car and aim for it to be winning rallies against normal ICE competition from 2022." It's thus more likely to operate between 500hp and 600hp in rally spec, though the wick could be turned up for special stages or hill climbs.
ADVERTISEMENT - CONTINUE READING BELOW ↓
Recommended Videos
Indeed, this is no specialist electric race car that'll only whoosh oddly around with other electric racecars, in a series that lives in the shadows of its gasoline-powered equivalent. Paddon's car will be an outlier in New Zealand's regular rally championship, no doubt needling some spectators while aiming to upset the results table.
It's taken seven people over 10,000 hours to build over the course of the last 18 months, and around 80% of its components are local to Paddon's native New Zealand. It's the Kiwi Kona, and it's hoping to change rallying for the better by jumping straight into electric while the World Rally Championship ponders a hybridized stepping stone.
ADVERTISEMENT - CONTINUE READING BELOW ↓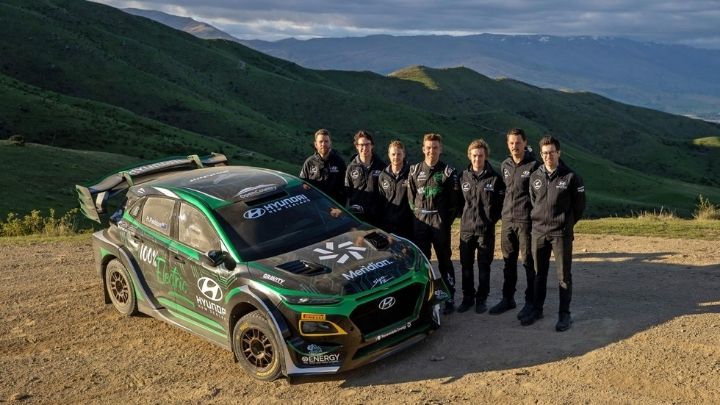 The Kona weighs around 1,400kg and possesses the same suspension travel as a World Rally Championship car, but on this evidence, a slightly more hooligan attitude. Paddon's team picked a Kona for its greater ability to swallow up batteries than a smaller i20 like Hyundai's WRC team uses (and which Paddon has previously competed in).
ADVERTISEMENT - CONTINUE READING BELOW ↓
The next 12 months will see the Kona complete its development. It fully functions as we see it now—voluptuous arches, big wing, and all—but making it work in the demanding world of rallying, over long stages, is the next big challenge.
"EV technology currently powers a range of competitive motorsport vehicles, primarily in disciplines which are based at one location and usually run over a relatively short period of time," Paddon's announcement says. "Rallying delivers very different and demanding challenges such as day-long events across multiple timed rally stages, competing in remote locations, and limited time for vehicle servicing during competition.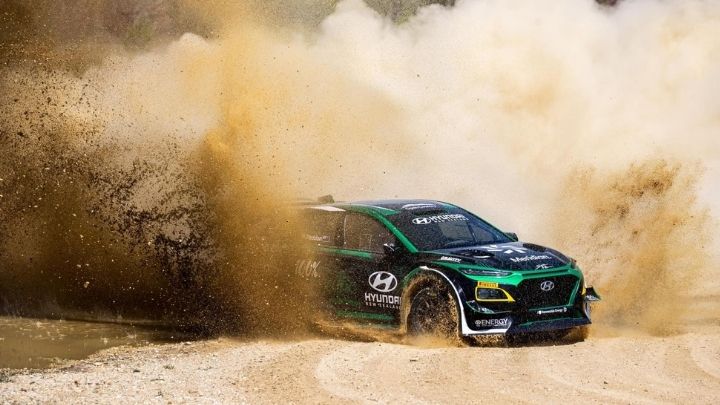 ADVERTISEMENT - CONTINUE READING BELOW ↓
"The EV rally car needed to be fast and spectacular, as well as capable of competing in a traditional rally format against normal internal combustion engine competition."
It'll do so on an aural front, too, we're promised. While the sound is yet to be finalized, Paddon assures us it'll be part of the spectating experience when the Kona zips past. "From the outset, it was vital that the EV rally car produced a loud and distinctive sound for the safety—and enjoyment—of marshals, media, and spectators out viewing the rally action," says Paddon.
"I'm incredibly proud of our team who have put their heart and soul into this car. There is a little bit of all of us in it and it wouldn't be possible without the amazing team we have. So, a massive thank you from the bottom of my heart for them to believe in me and trust me to make our vision a reality. Now the work continues as we take this project to the next step as a rally winner."
ADVERTISEMENT - CONTINUE READING BELOW ↓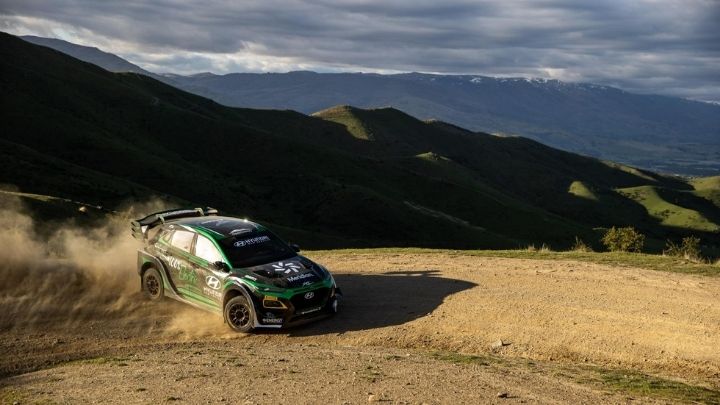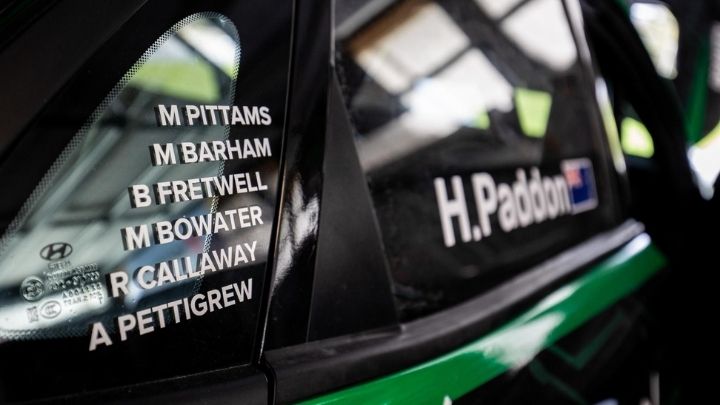 ADVERTISEMENT - CONTINUE READING BELOW ↓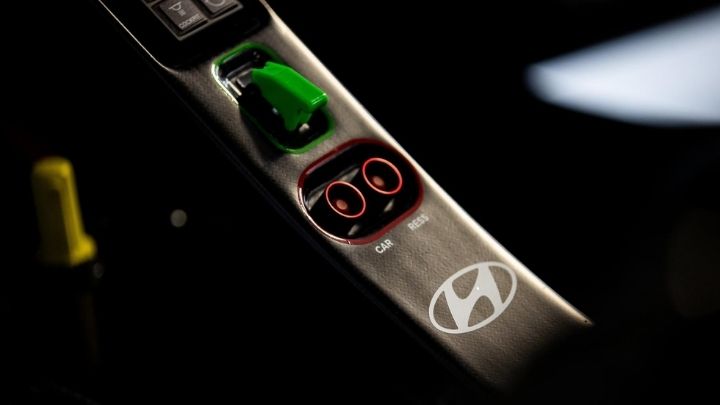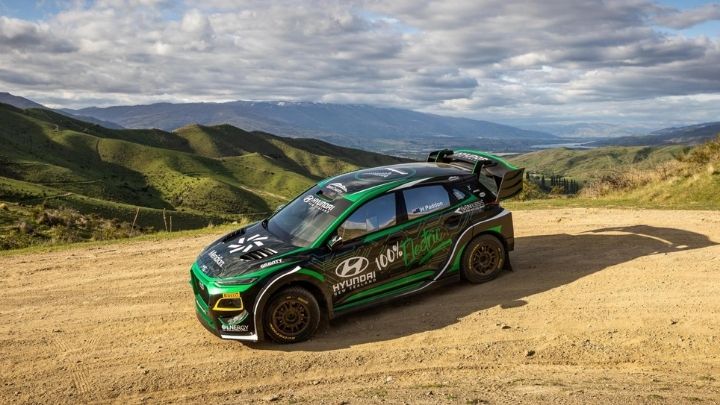 ADVERTISEMENT - CONTINUE READING BELOW ↓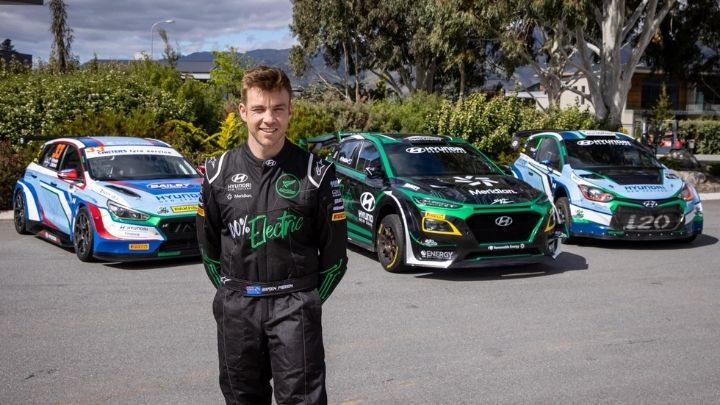 NOTE: This article first appeared on TopGear.com. Minor edits have been made.