Extreme E, motorsports' premier source of 'why not?' attitude, has announced that it will be running mixed-sex teams when it launches, and we can't help but cheer. There'll be no quarter asked or given, simply a male and female driver sharing the same car for an equal amount of laps with some sort of aggregation of team times to decide the winner. No separation or segregation, no fiddling with time at the wheel, no place for anyone to hide. Sort of mixed-doubles tennis with 35-inch tires and jumps.
Alejandro Agag, Extreme E founder and CEO, said: "This is a first in motor racing. We are ensuring with our sporting format that drivers of all backgrounds will be able to compete with the same tools at their disposal at every event on the calendar.
"We are striving for equality, and this sporting format is the truest reflection of that goal. There is no separate race to be run for one group of people or another. Everybody will race together, and the most effective combination of drivers, team, engineer, and car will rise to the top."
ADVERTISEMENT - CONTINUE READING BELOW ↓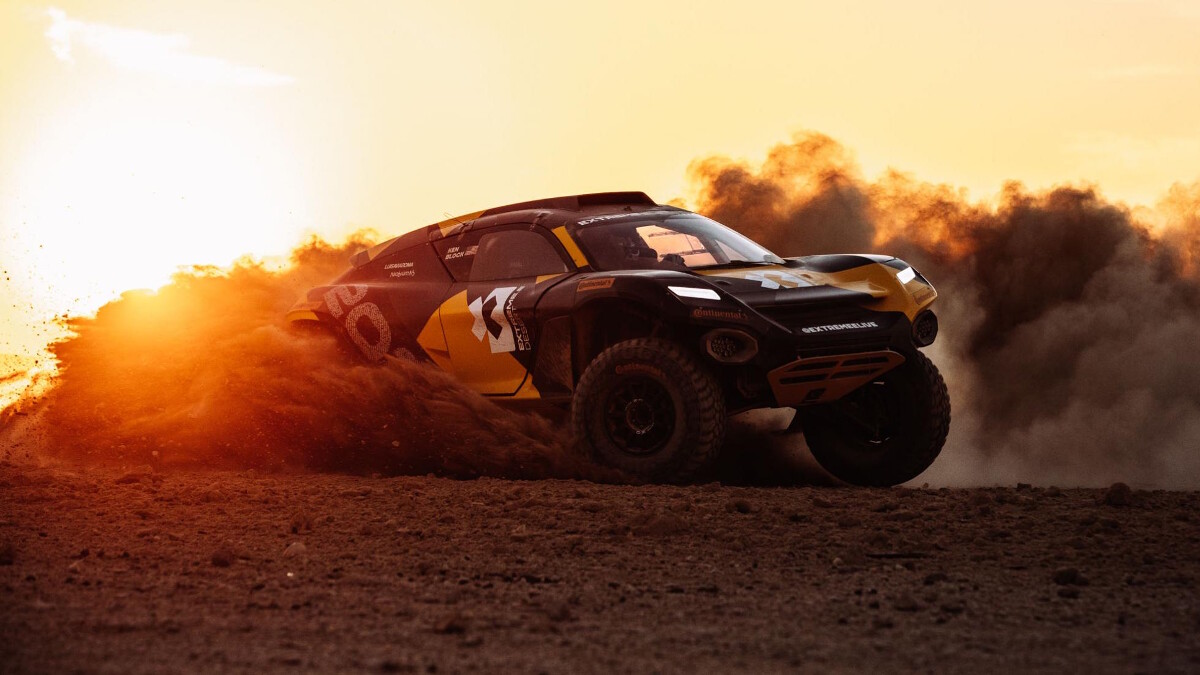 The message is clear: If you're the fastest, you'll win. The good bit is there's very little room for patronizing attitudes from people with '70s mustaches, and the racing will be tight, spectacular and slightly cartooney—World RallyCross on steroids, filmed by drones. The 550hp race trucks are remarkably easy to drive physically, not that it matters with every driver—male or female—having the base fitness of an athlete these days, but getting them through Extreme E's round-robin format to the finals will be a test of skill and coolness-under-pressure.
ADVERTISEMENT - CONTINUE READING BELOW ↓
Recommended Videos
And while the trucks are all prepared to the same performance spec by Spark Racing Technologies, setup will be up for grabs, with the conditions for the five rounds of the 2021 season varying wildly. Seeing as those rounds encompass Lac Rose in Dakar, Al-Ula in Saudi Arabia, the Kali Gandaki Valley in Nepal, Kangerlussuaq in Greenland, and the rainforest of Santarém in Brazil, tactics are going to be vital. And varied.
Several female drivers have already been inducted into the testing program—including Top Gear fave Jamie Chadwick—and it promises to be quite the spectacle. Bring on January 21.
NOTE: This article first appeared on TopGear.com. Minor edits have been made.