Extreme E's 'floating paddock,' the St. Helena, has set sail for Saudi Arabia. Yep, the all-electric off-road cousin of Formula E is actually happening, people. Get ready.
There have been delays to the worldwide race calendar (for obvious reasons), but after 17 to 20 days at sea, the ex-Royal Mail ship will take its place for the first race weekend on April 3.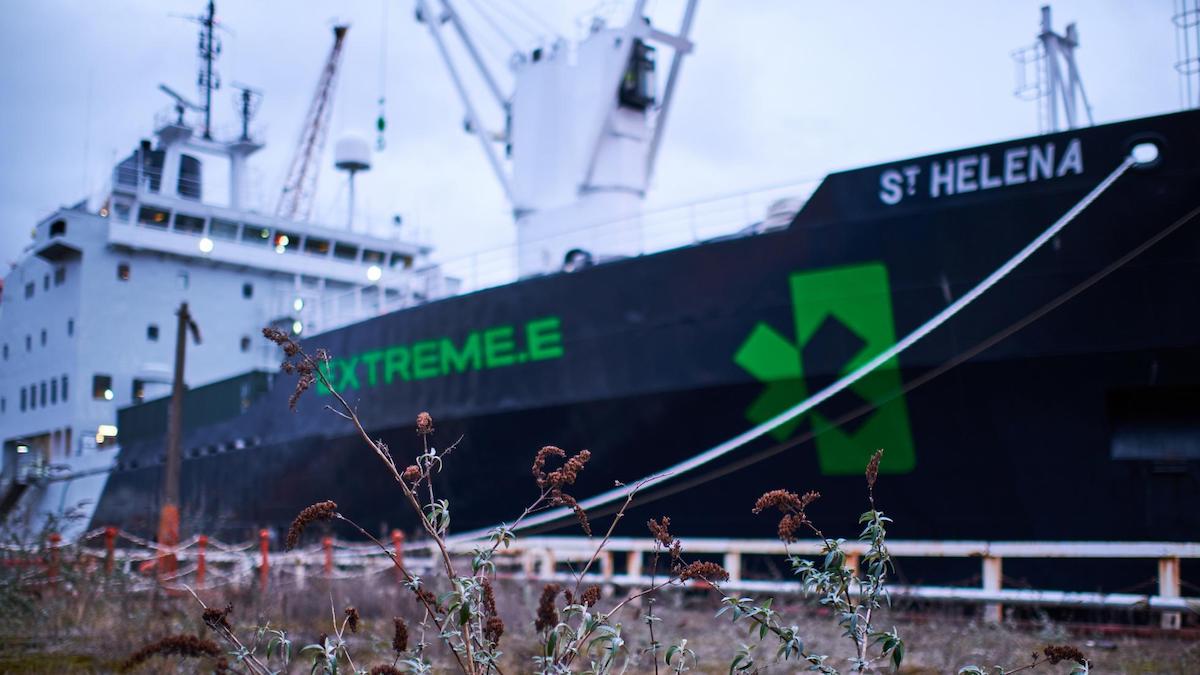 Extreme E has spent two years and millions of dollars refurbishing the giant ship, which has included turning the swimming pool into a science lab where 14 different scientists will conduct seven forms of ocean research. Nice.
Apparently, there are also low-energy LED lights, low-water-consumption bathroom fittings, chairs made from recycled plastic bottles, and a hydroponic system that'll allow the on-board chefs to grow herbs and garnishes. Crucial.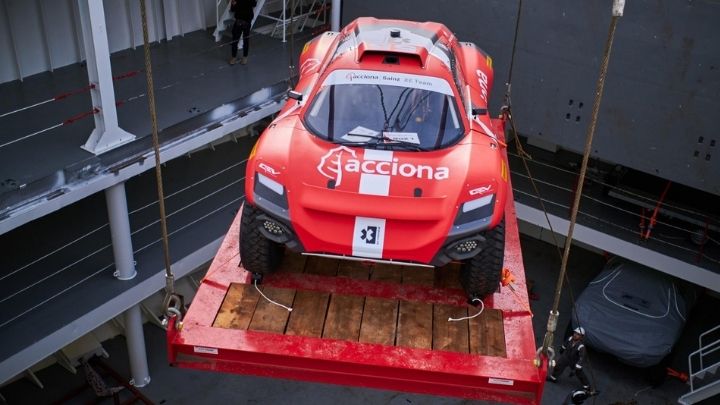 There are 62 cabins that can sleep up to 175 people, as well as two lounges, an 80-seater restaurant, a 100-seater exterior deck, an 80-seater presentation area, and even space to carry 90 20-foot shipping containers. 
Perhaps the most crucial cargo (besides the 50 members of the crew that will live and travel on the ship, of course) will be the fleet of Odyssey 21 EVs and the hydrogen fuel cells that'll provide zero-emissions charging. Also on board will be the tents that'll be the team garages, the podium, all of the TV and broadcast equipment, and a machine that turns plastic waste into trophies.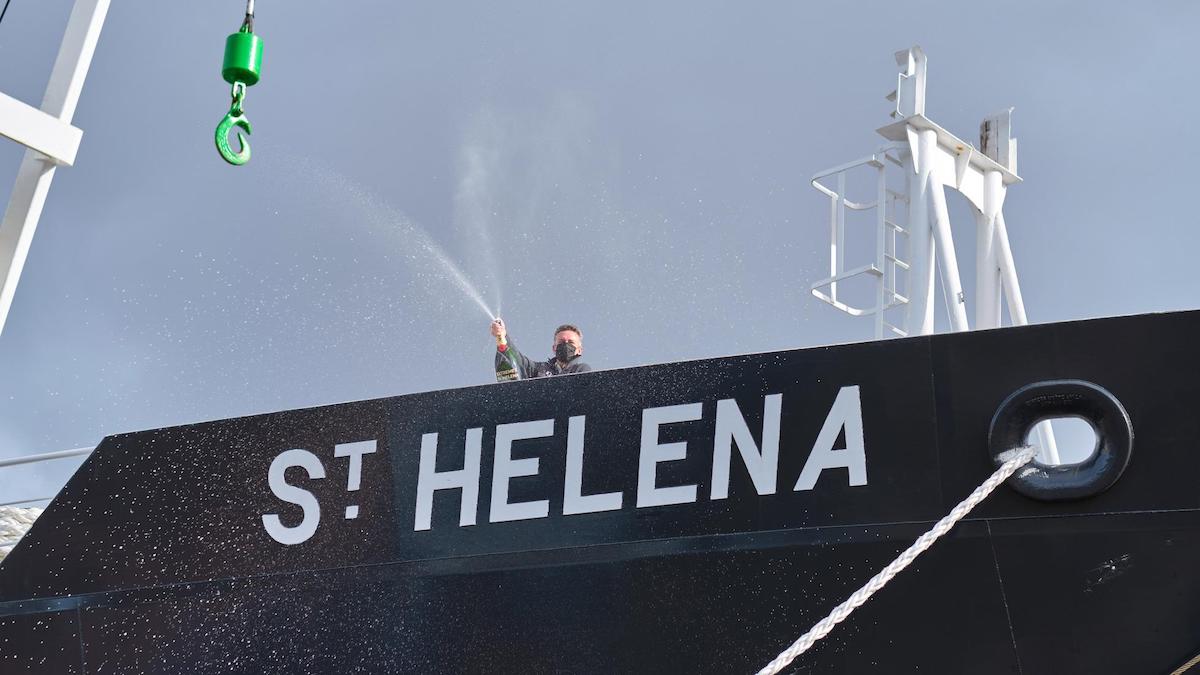 The St. Helena set sail from Cammell Laird port in Liverpool, with Extreme E founder and CEO Alejandro Agag taking part in the ceremonial ship launch by cracking a bottle of champagne over the hull.
After Saudi Arabia, the series will go back through the Mediterranean to Senegal, before heading across to Greenland, down to the Amazon, then further south to Tierra del Fuego.
More photos of 
Extreme E's 'floating paddock,' the St. Helena: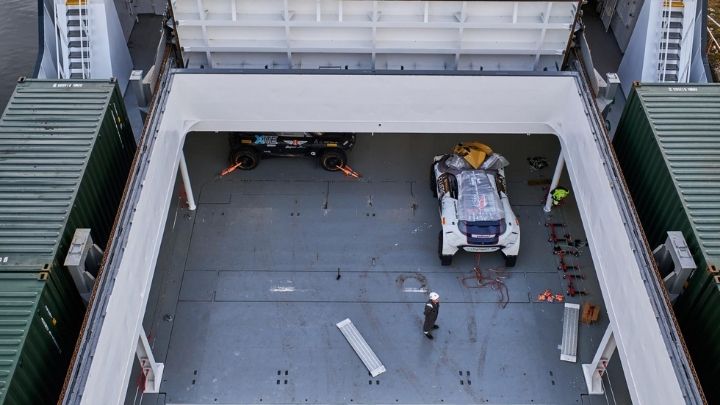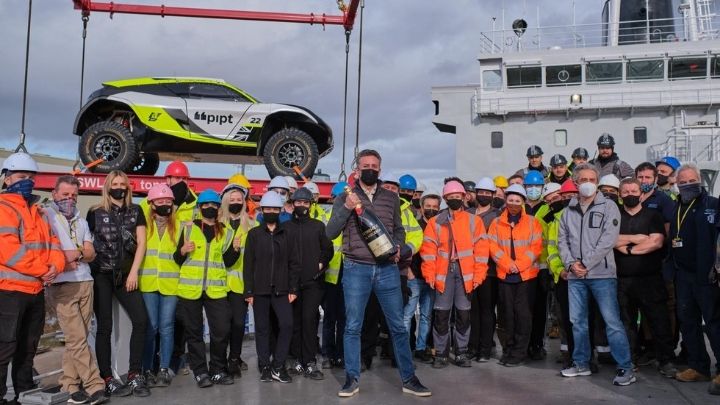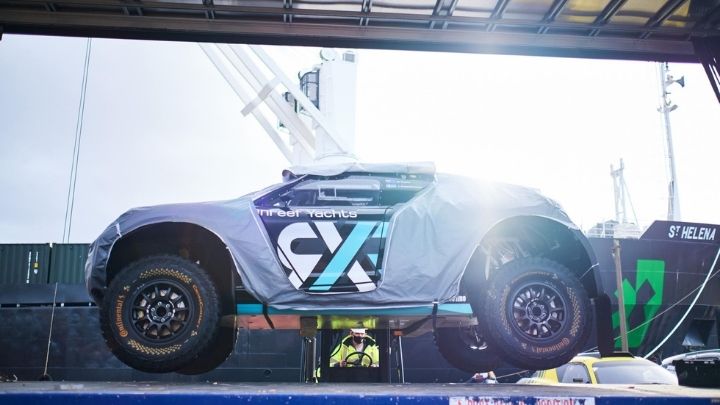 NOTE: This article first appeared on TopGear.com. Minor edits have been made.