Contrary to what one might think, F1 drivers aren't completely devoid of behind-the-wheel action during this coronavirus outbreak. No, we're not referring to sim-racing on sick gaming setups—we're talking about actual driving here.
Ferrari's Charles Leclerc is one such example. He recently drove around Monaco, albeit for slightly different purposes. Leclerc wasn't on a track, and he was most certainly not behind the wheel of an F1 race car—he was driving around the streets of Monte Carlo in a Fiat cargo van.
Quite the sight, don't you think? Well, unusual as it is, Leclerc was out and about for a good reason: He volunteered to help the Monaco Red Cross in delivering food to elderly people stuck in their homes, transporting equipment to the Princess Grace Hospital Center, and distributing meals to the Red Cross volunteers at the Mairie de Monaco.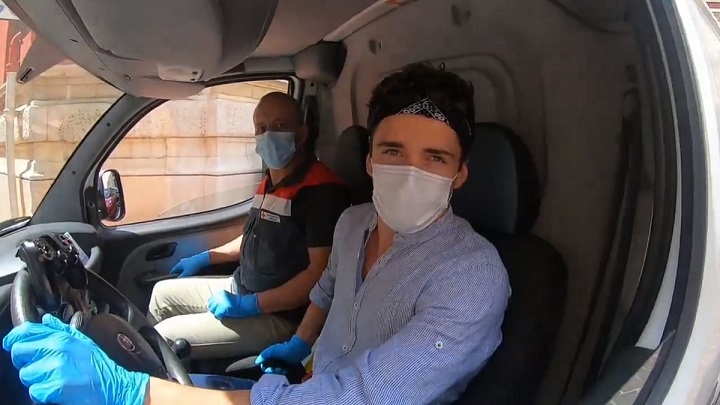 Continue reading below ↓
Recommended Videos
Leclerc isn't new to this kind of stuff, as he is also an ambassador of the Princess Charlene of Monaco Foundation. In fact, he recently helped Princess Charlene to promote her mask initiative. He also raced online to raise funds for the World Health Organization's COVID-19 response initiatives.
Kudos to Leclerc for his efforts, as well as to all the healthcare workers manning the frontlines amid this global pandemic.
For more of our stories on the ongoing crisis, click here. For the latest news and updates on COVID-19, check out reportr.world/covid-19.