It's no secret that Fernando Alonso is gunning for an Indy 500 win to achieve the Triple Crown of motorsport, and before heading back to the Brickyard in May, he's making sure to keep his racing instincts sharp by contesting another event—and winning it for good measure.
His latest achievement: victory in the DPi (Daytona Prototype international) class of the 24 Hours of Daytona.
Alonso first raced in Daytona in 2018. This year, the two-time Formula 1 champion and 2018 24 Hours of Le Mans winner shared seat time in the #10 Cadillac DPi car, fielded by Wayne Taylor Racing, with three other drivers: Jordan Taylor, Renger Van Der Zande, and former F1 driver Kamui Kobayashi.
It was Alonso, however, who ultimately ensured the victory for his team by passing the #31 Cadillac DPi driven by Felipe Nasr, another former F1 driver.
Soon after Alonso claimed the lead and with around two hours left to run, the race was red-flagged due to heavy downpour and near-zero visibility. It was the second red-flag period during the rain-hit event, and the running never resumed from there. Officials finally called the race just 10 minutes before the 24-hour mark after deeming the track to be unsafe and not drivable because of all the standing water.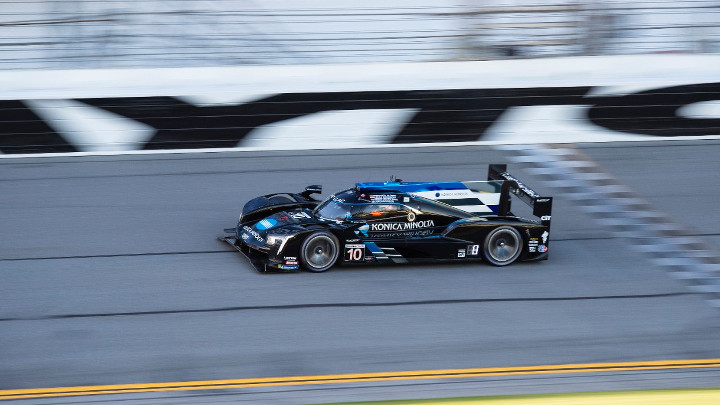 Nasr and his Action Express Racing teammates' second-place finish ensured a one-two result for the Cadillac cars in the DPi class, as well as a hat trick of wins for Cadillac in Daytona.
"I am very proud of the job we achieve today," Alonso said after the race. "It was not a one-day job; it was a one-month job."
He added: "We had a plan to execute the race and followed it step by step. We made some changes [due to the] conditions, but there was a plan for that, too. I've won races around the world, [and] to add one here in America is great."
Anyone else betting for him to win the Indy 500 in May?