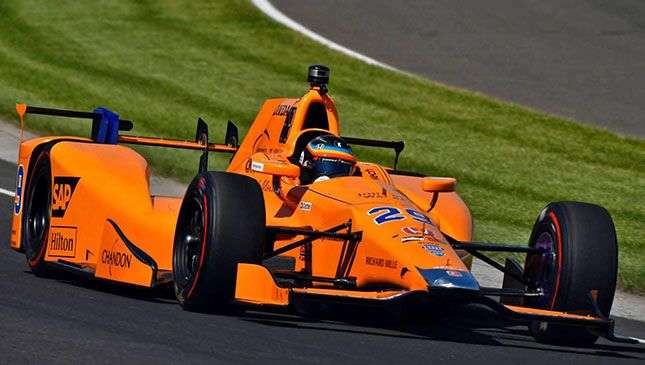 Fernando Alonso will start from fifth at next weekend's Indy 500 race. That means he'll be on the second row of the grid, an almighty effort given he'd not driven an IndyCar a month ago.
It could have been even better, too, Alonso citing an engine issue for a slowing in pace toward the end of qualifying. Without it, he could have been on the front row.
"I think the car was better than yesterday," he told reporters. "We had an overboost problem (with the turbocharger) in the final corner, so the engine was like hitting the brakes and I lost a bit."
IndyCar regulations see engine power limited if the turbo boosts beyond the regulated 1.4 bar; it seems the turbo of Alonso's McLaren Honda Andretti did just that, costing him around 0.6kph on his average speed.
His result was a 372kph on his four-lap run, a little down on pole-sitter Scott Dixon's 373kph, though every one of Dixon's qualifying laps were quicker than Alonso's.
Not that grid position is a vital route to Indy 500 victory: last year's winner, Alexander Rossi (another former F1 driver), won the race after qualifying 11th. The cars' setups change significantly between the quali and race weekends, so starting at the front arguably isn't as important as in Alonso's Formula 1 day job.
The 2017 Indy 500 takes place on May 28, the same day as the Monaco Grand Prix, where Jenson Button will be filling the seat of Alonso's vacant McLaren Honda F1 car. Who do you reckon will have the best weekend?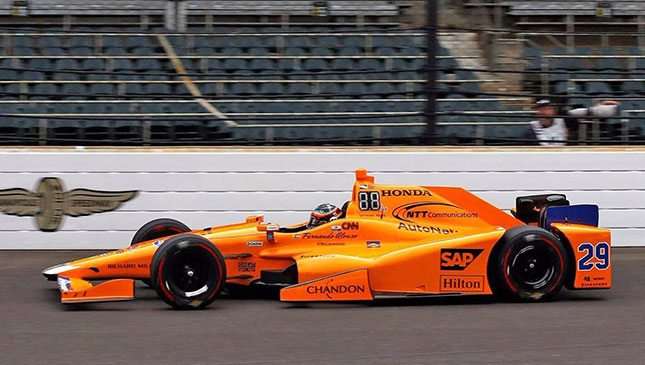 NOTE: This article first appeared on TopGear.com. Minor edits have been made.