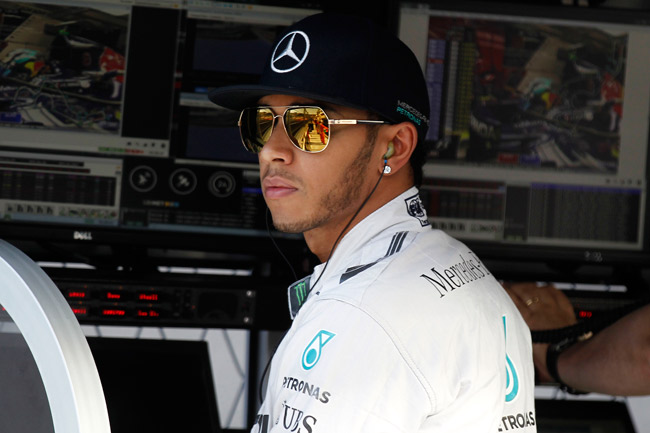 Once the euphoria of winning the F1 constructors' championship settles down, eyes now turn to Mercedes AMG Petronas's brilliant drivers, Lewis Hamilton and Nico Rosberg. The team's non-executive chairman, F1 legend Niki Lauda, said early in the season that the gloves would be off once the team has won the constructors' title. And now it has.
Fans will remember that there has been notable tension between the two talented Mercedes drivers. Especially notable was an incident in Monaco, where Hamilton was denied a last run to get pole position during qualifying because of an error by his teammate. After that occurrence, Hamilton declared his friendship with Rosberg, which dated back to adolescence, to be over.
Now, the constructors' trophy is secure, and Mercedes has an almost guaranteed champion driver by the end of the 2014 season. The big question remaining is: Which one? And at this stage, with 100 points still up for grabs in the remaining three races (double points will be awarded in the last race in Abu Dhabi), Red Bull's Daniel Ricciardo (199 points currently) still has a shot at the title if Hamilton (291 points) and Rosberg (274 points) make mistakes and fail to score points in the remaining races. We bet the Aussie driver would want nothing more than for the Benz front runners to take each other out.
Continue reading below ↓
Recommended Videos
One thing is for sure: With a very close two-way battle between the Mercedes drivers, there's still a lot of excitement left in the season.
So, are you rooting for Lewis or for Nico?