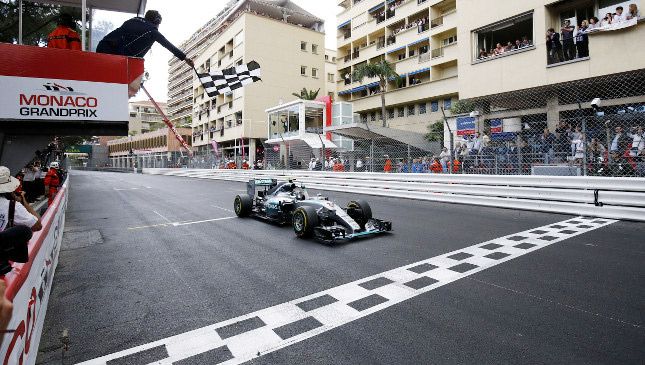 We don't know about you, but until Lap 64 of the Monaco Grand Prix, we were asking ourselves why we were still watching this dreadfully dreary race. The usual suspects--Lewis Hamilton, Nico Rosberg, Sebastian Vettel--made up the top three, and Kimi Raikkonen was again playing catch-up after messing up in qualifying. Worse, Pastor Maldonado had retired early on, so things were all too safe on the track.
But then Lap 64 rolled around, and the established order was summarily shattered.
Down the run to Turn 1, Max Verstappen's attempted overtake on Romain Grosjean ended in a massive crash that triggered the virtual safety car, then the actual safety car. Race leader Hamilton--who, at this point, had a lead of more than 20 seconds--pitted to swap his soft tires for a set of the supersofts. Cue viewers around the world going, "What the f*ck?"
See, any F1 fan worth his salt knows that track position is the most important thing in Monaco. Even when a driver has a decent cushion over the challenger behind, he doesn't pit unless it's absolutely necessary. We've seen countless times before that slower cars can--and usually will--keep behind faster cars on these tight, twisty streets.
ADVERTISEMENT - CONTINUE READING BELOW ↓
So when Hamilton ended up exiting the pits behind Rosberg and Vettel, it was obvious Mercedes had thrown away a near-certain victory for him--even when he was on newer and faster rubber versus the two ahead. He tried his best to salvage the situation when the safety car pulled in with eight laps to go, but he had to go defensive in the last couple of laps against a hard-charging Daniel Ricciardo. (Red Bull had also pitted Ricciardo under the safety car for supersofts, and instructed P4 runner Daniil Kvyat to let him by so he could challenge the top three. When this didn't work out, they switched positions again before the checkered flag.)
What happened?
"I saw a screen--it looked like the team was out, and I thought that Nico had pitted," Hamilton explained during the post-race press conference. "Obviously, I couldn't see the guys behind, so I thought the guys behind were pitting. The team said to stay out. I said, 'These [soft] tires are going to drop in temperature,' and what I was assuming was [Rosberg and Vettel] would be on options and I was on the harder tire. So, they said to pit. Without thinking, I came in with full confidence that the others had done the same."
ADVERTISEMENT - CONTINUE READING BELOW ↓
Recommended Videos
Mercedes absolved the reigning champion of any blame.
"In simple terms, we got our numbers wrong," Mercedes motorsport head Toto Wolff owned up in the press release. "We thought we had the gap for Lewis to take fresh tires and come back out in the lead behind the safety car, ahead of Nico and covering off any risk of another competitor taking fresh tires. But the calculation was incorrect and he came out in third place."
Wolff added: "It was our decision to call him in and our mistake, pure and simple. In these situations, a driver trusts his team. Lewis had driven flawlessly until then and really delivered a perfect weekend, with a stunning pole lap and a masterful race. There's nothing more to say other than to highlight the grace with which he handled the situation; he was a leader and a true sportsman this afternoon."
For his part, Rosberg acknowledged that he'd scored a very lucky win: "Until the safety car, Lewis had done a perfect job. He was better than me over the weekend, so he definitely deserved the win. I know how horrible he must feel now. This weekend was a warning for me that I have to work even harder for the next race in Montreal."
ADVERTISEMENT - CONTINUE READING BELOW ↓
Clippings from the Monaco Grand Prix
* Fastest lap: D. Ricciardo, 1:18.063 (Lap 74)
* Team radio talk: "I've lost this race, haven't I?" Lewis Hamilton asked the pit wall dejectedly after emerging behind Nico Rosberg and Sebastian Vettel from his unnecessary pit stop.
* Special mention: Such was the pit-stop controversy surrounding Mercedes that people initially overlooked Jenson Button's P8 finish. McLaren-Honda opened its account with four points. Had Fernando Alonso not suffered a gearbox failure on Lap 43 when he was running in a points-scoring position, it could've been more than four points.
* Rookie mistake: Well, even more experienced racers have been guilty of Max Verstappen's Lap 64 blunder. The 17-year-old had provided our sole source of entertainment until then. He showed how cunning he was when, upon being lapped by Sebastian Vettel, he latched onto the back of the Ferrari to get a free pass on backmarkers being shown the blue flag. Instead, he got a five-place grid penalty for the Canadian GP and two penalty points on his superlicense.
ADVERTISEMENT - CONTINUE READING BELOW ↓
* Celebrity moment: The Royal Family, of course. But there was also a scrum around model Cara Delevingne and footballer Cristiano Ronaldo on the pre-race grid.
* Top tweet: Mercedes released an initial apology to fans via Twitter; it didn't work, judging from most of the comments:
To all our disappointed fans out there, we feel your pain. We got it wrong today and that's the simple fact. We will grow stronger from this

— MERCEDES AMG F1 (@MercedesAMGF1) May 24, 2015
On a lighter note, the now-legendary Fake Charlie Whiting--who actually gets invited by the real F1 race director to the GPs--provides some comic relief:
Stand back. A chair may come flying through that window. https://t.co/eqHowdZSg7

— Fake Charlie Whiting (@charlie_whiting) May 24, 2015
* Pirelli tire stats: How many pit stops in Monaco? Actual stat: 31. Cheeky answer: one more than was necessary.
.@nico_rosberg out ran our #MonacoGP SS prediction by a full 10 laps! But still followed our 1 stop #F1 strategy! pic.twitter.com/BoqHeEbRTw

— Pirelli Motorsport (@pirellisport) May 24, 2015
* Quote of the race: Love him or hate him, you have to agree with what Sky Sports F1 commentator said during the podium interview: "I'm sure I speak for millions of people when I say I'm sorry for you, Lewis. That didn't work out today."
Monaco Grand Prix race results
Finishing position
Driver
Starting position
Time/Gap
1
N. Rosberg (Mercedes)
2
1hr 49:18.420
2
S. Vettel (Ferrari)
3
+4.486
3
L. Hamilton (Mercedes)
1
+6.053
4
D. Kvyat (Red Bull)
5
+11.965
5
D. Ricciardo (Red Bull)
4
+13.608
6
K. Raikkonen (Ferrari)
6
+14.345
7
S. Perez (Force India)
7
+15.013
8
J. Button (McLaren)
10
+16.063
9
F. Nasr (Sauber)
14
+23.626
10
C. Sainz (Toro Rosso)
PL
+25.056
11
N. Hulkenberg (Force India)
11
+26.232
12
R. Grosjean (Lotus)
15
+28.415
13
M. Ericsson (Sauber)
17
+31.159
14
V. Bottas (Williams)
16
+45.789
15
F. Massa (Williams)
12
+1 lap
16
R. Merhi (Manor Marussia)
19
+2 laps
17
W. Stevens (Manor Marussia)
18
+2 laps
DNF
M. Verstappen (Toro Rosso)
9
DNF
F. Alonso (McLaren)
13
DNF
P. Maldonado (Lotus)
8
MON
Driver standings
Team standings
Pos
Driver
Points
Team
Points
1
L. Hamilton
126
Mercedes
242
2
N. Rosberg
116
Ferrari
158
3
S. Vettel
98
Williams
81
4
K. Raikkonen
60
Red Bull
52
5
V. Bottas
42
Sauber
21
6
F. Massa
39
Force India
17
7
D. Ricciardo
35
Lotus
16
8
D. Kvyat
17
Toro Rosso
15
9
F. Nasr
16
McLaren
4
10
R. Grosjean
16
Manor Marussia
0
11
S. Perez
11
12
C. Sainz
9
13
N. Hulkenberg
6
14
M. Verstappen
6
15
M. Ericsson
5
16
J. Button
4
17
F. Alonso
0
18
R. Merhi
0
19
W. Stevens
0
20
P. Maldonado
0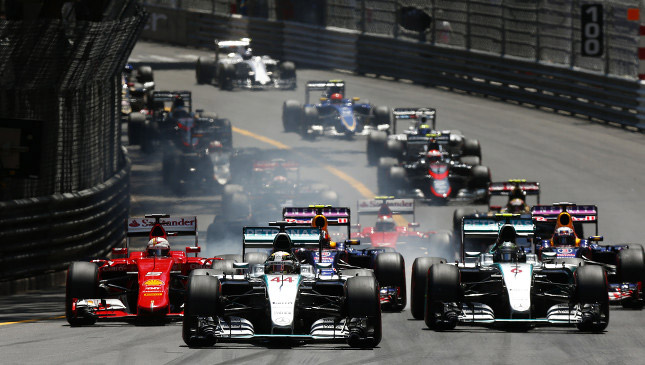 ADVERTISEMENT - CONTINUE READING BELOW ↓