Meet Toyota Sports 800 number 10007. According to the official Toyota UK blog, that chassis number indicates this unit "one of the first off the production line in 1965," meaning this is quite possibly the Japanese carmaker's oldest surviving race car. But it wasn't always in the fine condition you're seeing in the photos at the bottom of this page.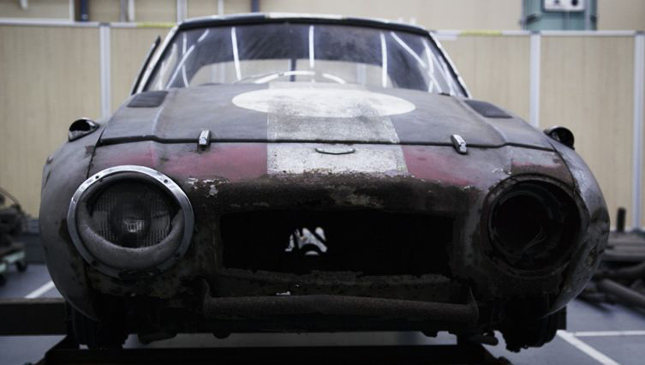 The dilapidated hunk of metal you see on top is the same unit, albeit before the boys over at Toyota Gazoo Racing got their hands on it. The company's motorsport department created a team with the sole purpose of bringing this vehicle back to its former glory. The results are impressive, to say the least.
Continue reading below ↓
Recommended Videos
No spare parts? No problem. The team received plenty of help from owners' clubs, the blog says. Meanwhile, components which the restorers could no longer get their hands on were fabricated from scratch by Toyota. Added challenges included the lack of design drawings and exact race specifications.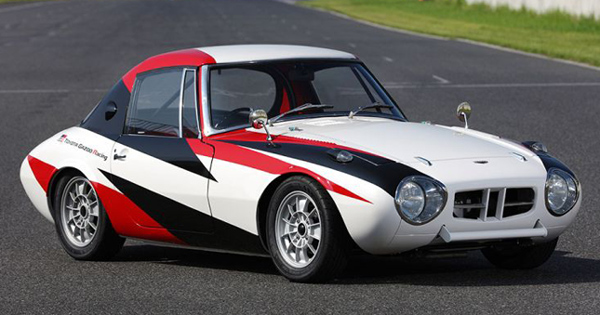 According to the blog, "more than half of the car's body had to be rebuilt from sheet metal, while the traces of additional reinforcement put in place by the race engineers more than 50 years ago were carefully re-instituted." The race suspension was rebuilt, and the engine received a helping hand from modern tech to improve performance and durability.
The final touches? Some sleek black and red Toyota Gazoo Racing livery. You can check out the entire restoration process in the video above. So, this or Gazoo Racing's newer, faster concept cars? It's a tough call, we think.