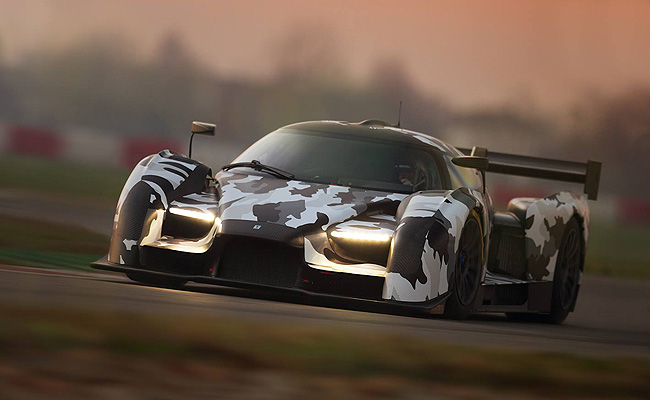 If the name James Glickenhaus doesn't ring a bell, he's the man behind the Ferrari P4/5, which, for the uninitiated, is Pininfarina's modern interpretation of the Ferrari 330 P3/4 race car and is built on the chassis of the last unregistered Ferrari Enzo.
After that, Glickenhaus created his own racing team Scuderia Cameron Glickenhaus and fielded his own custom-built race car named the P4/5 Competizione--which, though resembling his P4/5, is based on the Ferrari F430 Scuderia. It finished in 39th place in the 2011 24 Hours of Nurburgring race and won its class, and then finished 12th overall in the 2012 staging.
Recently, Scuderia Cameron Glickhaus rolled out its next race car, the SCG003, and drove it for the first time at the Vairano test track in Italy with former Formula 1 driver Nicola Larini behind the wheel.
Unlike the P4/5 Competizione, the SCG003 was built entirely from the ground up by the team and is not based on any existing car. It will also make its first official public appearance at the 2015 Geneva Motor Show in March before it takes part in its first race, the 2015 24 Hours of Nurburgring, in May.
Check out the video of the very first time the SCG003's engine was fired up.
Photos from Scuderia Cameron Glickenhaus's Facebook page
If you're viewing this on a mobile device and can't see the video, please click here.
ADVERTISEMENT - CONTINUE READING BELOW ↓