Meet the fasted naked electric motorbike in the world. This is the bike Nottingham University has developed for the Isle of Man TT's Zero race, but as a tribute to its fallen rider, it's been tweaked for straight-line speed and spent last weekend at Elvington Airfield in York racking up five different records.
At the, um, handlebars was Zef Eisenberg, a rider for the MadMax Race Team alongside Daley Mathison.
Mathison took this bike to three TT Zero podiums between 2016 and 2018, but he was tragically killed at the TT this summer before he had the chance to ride the bike for the fourth time.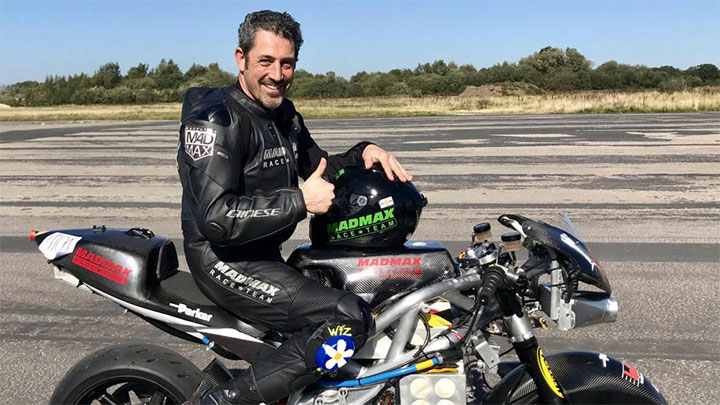 ADVERTISEMENT - CONTINUE READING BELOW ↓
"This year he was meant to ride this bike for Nottingham University to go head to head with Mugen, Honda's £40-million love child, who beat everyone in the Zero. This was going to be a real head to head," Eisenberg tells Top Gear. "After his accident in the Superbike race, I said to his wife, 'This is unfinished business. I am going to make this a world-record glory bike, take it and do something really special with it.'
"These are not the speeds you achieve at the TT—you need a different setup. So we've upped the power for covering 1.5 miles, not 37, and got it fully approved under the FIM, which is very hard with electric bikes.
"It's now got around 255hp. We had to get as much power from the lithium-ion battery to the motor without the battery catching fire. We worked until 3am on the dyno doing back-to-back tests to get every ounce of power out of the batteries before they got too hot. We got to our hotel in Yorkshire at 5am, and then raced at 10am."
ADVERTISEMENT - CONTINUE READING BELOW ↓
Recommended Videos
Successfully, too. Among the records—still subject to FIM ratification—were a 317kph (197mph) peak and a 298kph (185mph) flying kilometer. Eisenberg holds over 50 records and has previously survived a 370kph crash on a jet-powered bike. None of these electric-powered records were planned before Mathison's accident, though.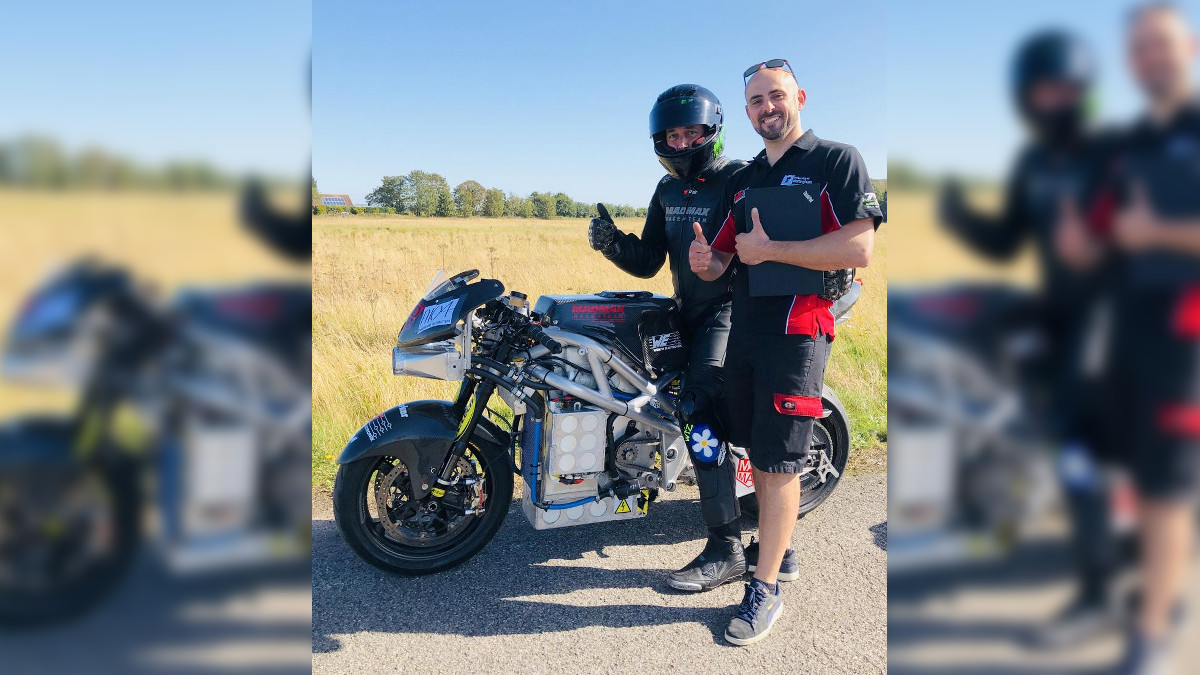 ADVERTISEMENT - CONTINUE READING BELOW ↓
"When it happens to someone who's really special, a nice guy who's also a team member, you realize its unfinished business," says Eisenberg. "I wore his knee sliders as I wanted to feel like he was with me and we were achieving this record together, and that knew he'd taken his bike to the glory that we hoped."
Will the bike return to try and finally overturn Mugen on the Isle of Man? "The bike is now at a level we can get the best rider we can get," replies Eisenberg. "For a homegrown British bike to knock Mugen off first is doubly special, so that's got to be the goal.
"I think we're going to see a lot more crazy things. Before we even left the paddock, we were talking about stronger batteries, motors, and coming back for more records here next year. That, unfortunately, is the racer mentality."
ADVERTISEMENT - CONTINUE READING BELOW ↓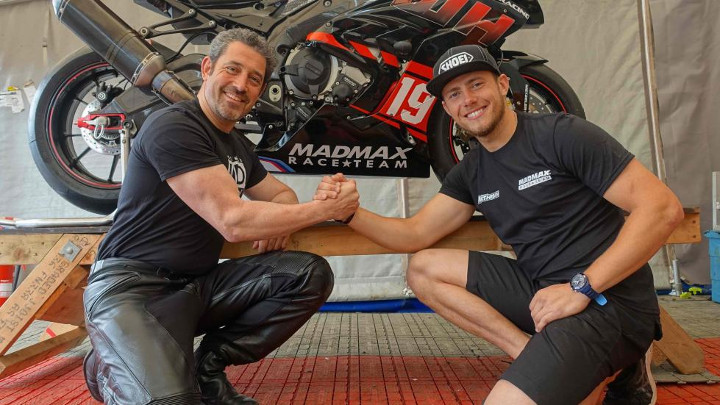 NOTE: This article first appeared on TopGear.com. Minor edits have been made.