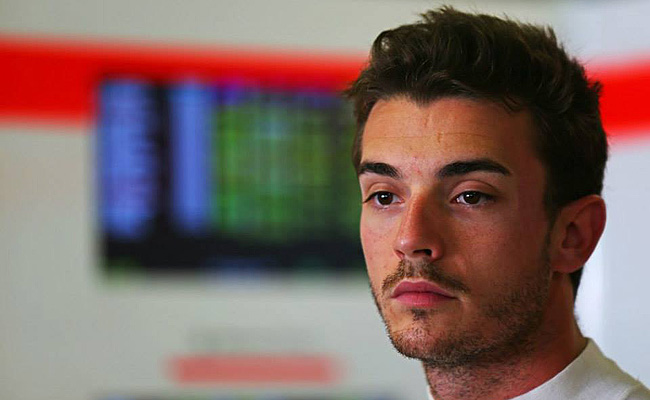 Marussia F1 driver Jules Bianchi suffered a "severe head injury" following his crash on the 42nd lap of the rain-stopped 2014 Japanese Grand Prix.
Prior to Bianchi's accident, Sauber driver Adrian Sutil crashed on the outside of Turn 7. While Sutil's car was being extricated from the tire barrier by a recovery vehicle, Bianchi lost control of his car on the same corner, slid off the run-off area, and struck the back of the aforementioned recovery vehicle.
Once the marshals reported that Bianchi was injured, medical teams were immediately dispatched along with an extrication team and an ambulance. After Bianchi was pulled from the car, he was taken to the Suzuka Circuit medical center before he was transported to the Mie General Hospital.
The race was then stopped on the 44th lap with Mercedes-AMG driver Lewis Hamilton taking first place, followed by teammate Nico Rosberg and Red Bull Racing's Sebastian Vettel.
ADVERTISEMENT - CONTINUE READING BELOW ↓
"The CT scan shows that he has suffered a severe head injury, and he is currently undergoing surgery," the FIA said in a statement. "Following this, he will be moved to intensive care where he will be monitored. Mie General Hospital will issue an update as soon as further information becomes available."
ADVERTISEMENT - CONTINUE READING BELOW ↓
Recommended Videos
Let's hope everything turns out well for Bianchi.
Photo from Marussia F1 Team's Facebook page